Exams Offered Through the Hill College Testing Centers
ABILITY TO BENEFIT EXAM (ATB through Accuplacer) - The ATB is a placement exam for those who do not have a high school diploma (or its recognized equivalent), but may be eligible for financial aid through the changes to the Higher Education Act, effective July 1, 2015.  For questions regarding eligibility or referral to take the ATB, please contact the Advising and Success Center athttp://www.hillcollege.edu/students/Advising/index.html
Given by appointment only, with referral from the Advising and Success Center on both campuses.
 $25.00 fee payable to the Hill College Business Office

 TSI ASSESSMENT
Given by appointment only on both campuses.
Not timed.
Before testing, students are required to go through the Pre-Assessment Activity do the Practice Questions and sign the Certificate of Completion.  Upon completion, the student will report to the Advising Center to receive their Referral form. The student will then present the Referral form, the receipt for the $39 fee and a photo ID to the testing center.
Tests the areas of Mathematics, Reading, and Writing Skills

College Level Entrance Exam for credit- Johnson County Campus only
Given by appointment only.
CLEP tests are a great way to earn college credit in subjects for which you may already have knowledge.
Student will register for and pay for exam at www.collegeboard.com.  This will create a testing ticket which they will bring with them to the Testing Center at the time of their exam.  After they register with CollegeBoard, they will contact the Testing Center to set up their appointment.
An administrative fee of $15 per test is to be made to Hill College.
If taking the English Composition with essay, there will be an additional fee of $5 to CLEP
There is a $25 posting fee required for each course posted to a Hill College transcript.
Please visit www.collegeboard.com and follow the link to students.

Click CLEP to search for the test that you would like to take.  

high school equivalency exam
Registration for Computer Based GED Testing can be completed online at www.ged.com
Scheduling and payment will be made during the online registration process.
The cost for four sections is $145 or $36.25 for each section
The Computer Based GED is offered on Tuesday, Wednesday and Thursday on the Johnson County Campus and Tuesdays and Wednesdays on the Hill County Campus.

high school equivalency exam (computer based only)
Registration for computer based HiSET will be completed online at http://hiset.ets.org/myhiset
Scheduling and payment will be made during the online registration process
The cost for five sections is $125.00 or $25.00 per section
The computer based HiSET is offered each Monday on the Johnson County Campus only                           

ibt (internet based)
THEA ibt tests are given by appointment only at both Hillsboro and Cleburne testing centers.
An administration fee of  $10.00 will be made to Hill College.
The cost of the test is $29.00 and will be paid for by credit card online at www.thea.nesinc.com.  Click on Registration Checklist.
There is a 14 day waiting period between THEA ibt retakes.
The test is 4 hours in length and consists of 3 parts: Reading, Writing, and Math.
Scoring is immediate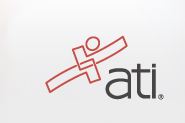 TEAS from ATI Nursing Education
Entrance exam for ADN and VN Programs at Hill College
Prospective student will go to atitesting.com to register, pay for and schedule their exam.

HESI A2 with CT
HESI is the entrance exam required for students entering the paramedics and ECHO programs.
The HESI A2 and Critical Thinking (CT) exams are administered by appointment only and will not be scheduled until student receives a referral form from the Nursing Department.
The testing fee is $50. 

CORRESPONDENCE PROCTORING SERVICES
Proctoring services are provided for both Hill College students and those attending other institutions.
Any student requiring proctoring services is welcome to call either testing center to schedule an appointment.
There is an administration fee of $15 per test for non-Hill College students.
All required passwords and testing guidelines must be provided to Testing Center staff and can be e-mailed to testingcenter@hillcollege.edu

Hill College - Johnson County Campus is an approved PEARSON VUE computer-based test site.
To obtain information on test availability and registration for PearsonVue testing go to www.pearsonvue.com

 WORKKEYS WORK SKILLS ASSESSMENTS - A Nationally recognized indicator of work readiness:  http://www.act.org/content/act/en/products-and-services/workkeys-for-workforce-developers/assessments.html
ACT WorkKeys assessments are research-based measures of foundational work skills required for success across industries and occupations.  They have been used for more than two decades by job seekers, employees, employers, students, educators, administrators and workforce and economic developers.  WorkKeys assessments measure the cognitive (hard) and noncognitive (soft) skills needed for success in the workforce.
The WorkKeys assessments are $25.00 per section, payable through the Hill College Business Office.
BY PEARSON VUE


Exams from which Certificates of specialty can be issued for the following:
Adobe Certified Associate
Adobe Certified Expert
Autodesk Certified Professional
Autodesk Certified User
Business Fundamentals
IC3
Intuit QuickBooks
Microsoft Certified Educator
Microsoft Office Specialist
Microsoft Technology Associate
Toon Boom Certified Associate
Given on the Johnson County Campus only. For information on pricing or to set an appointment, please call the testing center at 817-760-5814.
***Incoming students who took the Accuplacer before August 26, 2013 but did NOT register for classes at that time, will need to take the TSI Assessment before enrolling in classes.
---