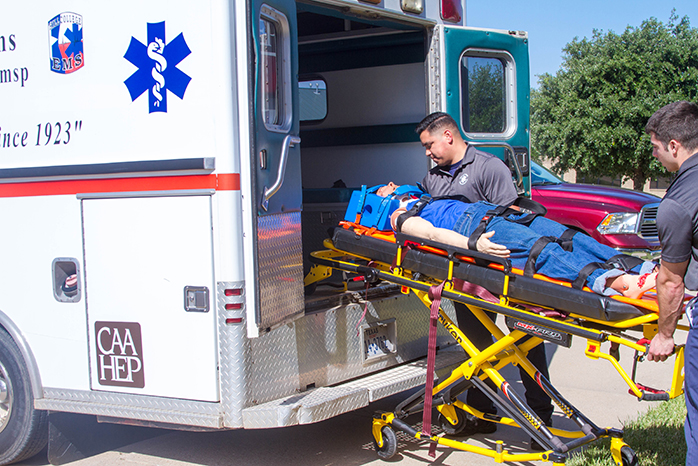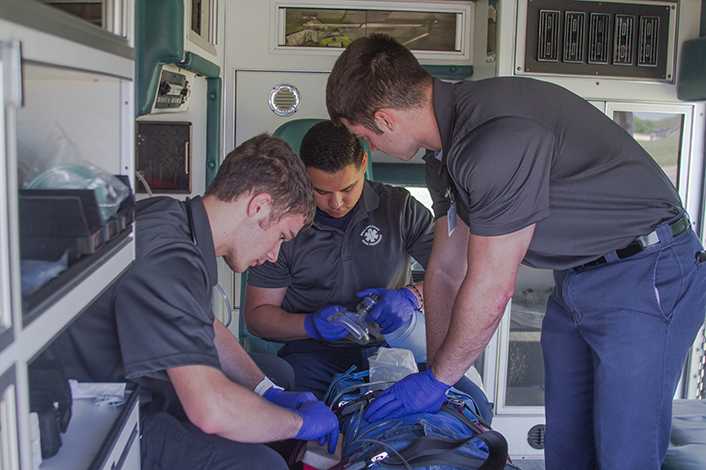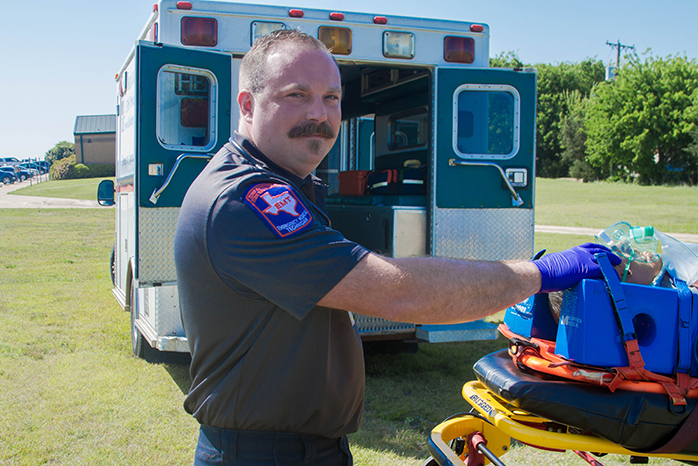 ---
Program Summary
The Hill College EMS Professions prepare students to care for people in the pre-hospital setting as an Emergency Medical Technician-Basic or an Emergency Medical Technician-Paramedic. EMTs and paramedics provide life support to patients and emergency medical care with an ambulance service or specialized service. They may work in an emergency department or a fire department, but most importantly, the certification is aimed at providing care in the pre-hospital field.

Hill College is equipped with state-of-the-art technology to help students get a jump start on their careers. With hands-on, state-approved curriculum, students are given experience exceeding what a classroom can teach.
---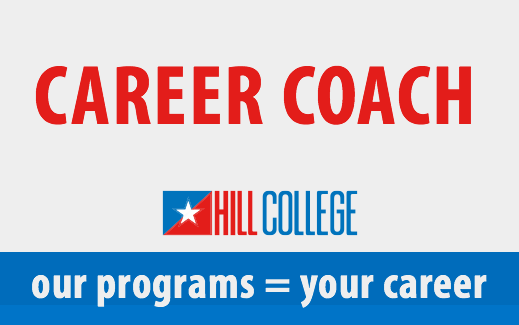 ---
EDUCATION PLAN(S)
DEGREE/CERTIFICATE OPTION(S)
EMSP Education Plan
Emergency Medical Services
Certificate of Technology
51 Credit hours
Emergency Medical Services
Associate of Applied Science
60 Credit hours

Upon graduation and successful completion of Emergency Medical Technician (EMT) or Paramedic training, upon successful completion of National Registry of Emergency Medical Technician testing and certification with the Texas Department of State Health Human Services/EMS graduates are eligible to seek employment opportunities working with fire departments, emergency and non-emergency ambulance services, hospitals or specialized facilities related to the medical profession.
---
Summer 2020 EMT -B courses have been canceled due to COVID-19