Program Summary
Psychology is the scientific study of behavior and mental processes. 
Students of psychology develop the ability to critically examine information and draw conclusions, They study the factors that motivate individuals and influence human behavior. Topics
 include the nervous system, learning and memory, intelligence, language, thought, growth and development, personality, stress, mental health, psychological disorders, treatment and counseling, and the behavior of people in social settings.
---
Courses Offered:
PSYC 1100 Learning Framework (1 hour)
PSYC 1300 Learning Framework (3 hour)
PSYC 2301 General Psychology
PSYC 2306 Human Sexuality (Cross-listed as SOCI 2306)  
PSYC 2308 Child Psychology  
PSYC 2314 Lifespan Growth and Development  
PSYC 2315 Psychology of Adjustment  
PSYC 2317 Statistical Methods in Psychology
PSYC 2319 Social Psychology (Cross-listed as SOCI 2326) 
PSYC 2389 Academic Co-Operative: Leadership
---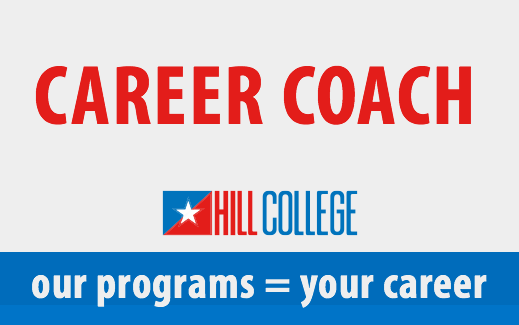 ---
The Behavioral Science Degree Plan is designed for students transferring to a four-year university, and completion of the program will lead to an Associates of Arts Degree with a major track in Psychology, Sociology, or Social Work.

Mathematics Core: Recommended MATH 1342 StatisticsHumanities Core: Recommended SPAN 2311 or 2312Social/Behavioral Sciences Core:   Required Psychology Track SOCI 1301, SOCI 1306 or SOCI 2301   Required Sociology Track: PSYC 2301, PSYC 2314 or ECON 2301   Required Social Work & Interdisciplinary Track SOCI 1306
Select 15/16 Hours from Below:
PSYC 2301 General Psychology
REQUIRED
PSYC 1100 Learning Frameworks (1 Hour Only)
PSYC Electives1, 2
Select 15/16 Hours from Below:
SOCI 1301 Intro to Sociology 
REQUIRED          
PSYC 1100 Learning Frameworks (1 Hour Only)
SOCI Electives1, 2

Select 15/16 Hours from Below:
SOCW 2361 Intro to Social Work 
REQUIRED
SOCI 1301 Introductory Sociology 
Required
PSYC 2301 General Psychology 
Required
PSYC 1100 Learning Frameworks (1 Hour Only)
PSYC or SOCI Electives 1,2
---
1 Students may count the cross-listed courses, PSYC 2319/SOCI 2326 Social Psychology and PSYC 2306/SOCI 2306 Human Sexuality, towards any major track, regardless of which course prefix appears on their transcripts.
2 Students may not count PSYC 1300 Learning Frameworks (3 Credit Hours) towards any Behavioral Science major track.
Degree Plan Approved by Curriculum Committee, May 2017
For a complete list of Associate's degree requirements, please view the catalog online or visit the Hill College Advising Centers in Hillsboro, Cleburne, or Burleson.
---
Occupations In Psychology
Principles of psychology can be applied to all types of occupations, from counseling to research, from marketing to human resources, from education to social services. Psychology also plays an important role in many other fields of study, including sociology, social work, criminal justice, nursing, marketing, and additional fields too numerous to mention. Some of the occupations commonly held by psychology majors are listed below.
---
Psychiatrist
Clinical Psychologist
Health Psychologist
Social Psychologist
Child Psychologist
Teacher  
Researcher
Industrial-Organizational Psychologist
School Counselor
Vocational Counselor
Substance Abuse/Rehab
Mental Health Counselor
Art & Music Therapy
Child Development 
Grief Therapist
Family & Relationship Counselor
Child Services
Family Services
School Intervention
Mental Health Work
Hospice Care
Administrator
Substance Abuse & Rehab
Policy Research & Analysis
---
---