---
Program Summary
Sociology is the study of the many ways in which social and cultural situations shape human behavior. It is a very diverse and wide-ranging field. Students of sociology will examine the ways in which society affects individual behavior, and individuals affect society. Issues like culture, group dynamics, poverty, race, gender, sexuality, crime, religion, and population are studied, among many others. Students of sociology learn to examine information and draw conclusions by thinking critically about the causes and consequences of human behavior.
---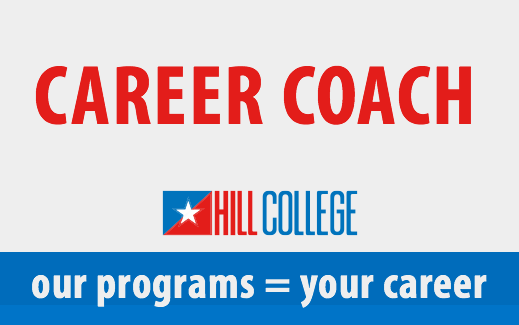 ---
Sociology Courses at Hill College
SOCI 1301 Introductory Sociology
SOCI 1306 Social Problems
SOCI 2301 Marriage & the Family
SOCI 2306 Human Sexuality (Cross-listed as PSYC 2306)
SOCI 2319 Minority Studies   
SOCI 2326 Social Psychology (Cross-listed as PSYC 2319)
SOCI 2340 Drug Use and Abuse
SOCI 2389 Academic Cooperative 
Students seeking to fulfill the 3-hour Social/Behavioral Sciences Core Curriculum requirement may use SOCI 1301, 1306, or 2301, PSYC 2301 or 2314, or ECON 2301 or 2302. Behavioral Science Majors need to take specific core courses, depending on their major track.
---
---
1 Students may count the cross-listed courses, PSYC 2319/SOCI 2326 Social Psychology and PSYC 2306/SOCI 2306 Human Sexuality, towards any major track, regardless of which course prefix appears on their transcripts.
2 Students may not count PSYC 1300 Learning Frameworks (3 Credit Hours) towards any Behavioral Science major track.
Degree Plan Approved by Curriculum Committee, May 2017
For a complete list of Associate's degree requirements, please view the catalog online or visit the Hill College Advising Centers in Hillsboro, Cleburne, or Burleson.
---
Employment Opportunities in Sociology
Sociology develops the ability to think critically, examine and synthesize information, and understand how society and social situations affect human behavior and ideas. Sociology students will learn basic facts about how society is structured. They will examine, also, the ways in which our culture and our place in society help predict habits, reactions, opinions, and well being. Because understanding human behavior is so essential to social life, sociology lends itself to many, many occupations. Some of the most common fields of study, occupations, and employers of sociologists are listed below.
---
Fields of Study
Fields of Study
Religion
Deviance & Crime
Marriage and Family
Gender and Sexuality
Education
Race and Ethnicity
Globalization
Inequality Studies
Demography
Medical Sociology
Poverty and Wealth
Urban Studies
Work & Organizations
Jobs
Social Work
Research
Data Collection
Sales & Marketing
Human Resources
Administrative Support
Counseling
Teaching
Data Analysis
Legal Work
Clerical Work
Information Technology
Public Relations
Employers
School Districts
State & Local Agencies
CPS & Family Services
MHMR
Probation/Parole Offices
US Census
US Bureau of Justice
US Bureau of Labor
Colleges & Universities
International Groups
Health & Human Services
Legal Offices
Private Companies
---
For more information about jobs obtained by students of sociology, see the American Sociological Association's "Facts on Jobs and Careers" website at http://asanet.org/employment/factsoncareers.cfm.
---