LVN to ADN
---
Program Summary
This transition program is an upward educational mobility option for LVN's currently licensed in the State of Texas who maintain good standing with the Texas Board of Nursing (LVN) or the Texas Department of State Health Services (Paramedic) and meets all the selection criteria as defined by the Hill College Professional Nursing Program.

The first course, RNSG 1327 Transition from Vocational to Professional Nursing, is a 5-6 week nursing course designed to evaluate the selected LVN's theory base in nursing content and skills as well as introduce nursing theory not presented in the traditional vocational nursing curricula. Successful of this first course progresses the student to the next semester of student in this integrated curricula for ADN Transition students.

The second semester contains content and clinical learning experiences associated with comprehensive nursing care of diverse clients/patients across the life span with complex health care needs including childhood/adolescent diseases, complicated perinatal care, acute mental illness, complex perioperative care, serious adult health medical issues and health concerns related to aging.

The third semester provides content and clinical learning experiences to prepare the student to apply client assessment skills, critical thinking skills and independent nursing interventions to care for diverse clients/families throughout the life span whose health care needs may be difficult to predict. Topics include nursing leadership skills, client/patient management skills, trends in nursing and health care issues, legal and ethical concerns and the significance of continued professional development.
Program locations:

Hill County Campus (Odd Year Entry)
Johnson County Campus (Even Year Entry)
---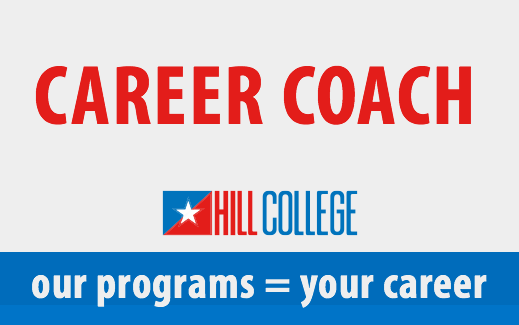 ---
About
The Hill College LVN - ADN Transition Nursing Program is a 11 month Associate of Applied Science degree that offers hands-on training that will prepare the students for licensure examination with the Texas Board of Nursing.

Program locations:

Hill County Campus - Summer (odd year) entry
Johnson County Campus - Summer (even year) entry

Sampling of Classes
Anatomy
Clinical
Health and Illness
Lifespan Growth & Development
Integrated Client Care Management
Maternal Neonatal
Microbiology
Nutrition
Pharmacology
Pediatrics


Please note that additional admission procedures are required for nursing programs.*
Employment Opportunities
Quick Facts:  Registered Nurses
2017 Median Pay
$70,000 per year
$33.65 per hour
Typical Entry-Level Education
Bachelor's degree
Work Experience in a Related Occupation
None
On-the job Training
None
Numer of Jobs, 2016
2,955,200
Job Outlook, 2016-2026
15% (Much faster than average
Employment Change, 2016-2026
438,100
What Registered Nurses Do
Registered nurses (RNs) provide and coordinate patient care, educate patients and the public about various health conditions, and provide advice and emotional support to patients and their family members.
Work Environment
Registered nurses work in hospitals, physicians' offices, home healthcare services, and nursing care facilities. Others work in outpatient clinics and schools, or serve in the military.
How to Become a Registered Nurse
Registered nurses usually take one of three education paths: a Bachelor of Science degree in nursing (BSN), an associate's degree in nursing (ADN), or a diploma from an approved nursing program. Registered nurses must be licensed.
Pay
The median annual wage for registered nurses was $70,000 in May 2017.
Job Outlook
Employment of registered nurses is projected to grow 15 percent from 2016 to 2026, much faster than the average for all occupations. Growth will occur for a number of reasons, including an increased emphasis on preventive care; growing rates of chronic conditions, such as diabetes and obesity; and demand for healthcare services from the baby-boom population, as they live longer and more active lives.
Bureau of Labor Statistics, U.S. Department of Labor, Occupational Outlook Handbook, Registered Nurses, on the Internet at
https://www.bls.gov/ooh/healthcare/registered-nurses.htm
(visited
November 17, 2018
).
Program Contacts
General Information
HILLSBORO
254-659-7920
CLEBURNE
817-760-5921
Dean of Instruction, Health and Public Services
Lori Moseley, MSN, RN
Dean of Instruction, Health and Public Services
lmoseley@hillcollege.edu  Office Hours
254-659-7921 or (817) 760-5920
Associate Degree Nursing Coordinator
Dawn Cox, RN, MSN/ed
dcox@hillcollege.edu
817-760-5932

Faculty
Ted Cross, RN, 817-760-5923, tcross@hillcolege.edu 
Chad Schoen, MSN, RN, 817-760-5928, cschoen@hillcollege.edu 
Jan "Olivia" Sanders-Patrick, MNA, RN, 254-659-7982, jsanders-patrick@hillcollege.edu 
Sherrie Florence, MSN, RN, 254-659-7929, sflorence@hillcollege.edu 
Teresa Hamilton, MSN, RN, 817-760-5923, thamilton@hillcollege.edu 
Administrative Support
Julie Britton, (817) 760-5921, jbritton@hillcollege.edu, 
Teresa Palinkas, (254) 659-7920, tpalinkas@hillcollege.edu, 
---
For students in this course who may have a criminal background, please be advised that the background could keep you from being licensed by the State of Texas. If you have a question about your background and licensure, please speak with your faculty member or the department chair. You also have the right to request a criminal history evaluation letter from the applicable licensing agency.
---
Health and Public Services Application
---
Program Information
Accreditation
Hill College is accredited by the Southern Association of Colleges and Schools Commission on Colleges to award associate degrees.
Contact the Commission on Colleges at 1866 Southern Lane, Decatur, Georgia 30033-4097 or call 404-679-4500 for questions about the accreditation of Hill College.

Texas Board of Nursing: Approved Professional Nursing Education Programs

Texas Board of Nursing granted the Hill College Professional Nursing Program full approval status. 
Pass Rate
Texas Board of Nursing RN (Registered Nurse) pass rates for last 5 years
| | | | | |
| --- | --- | --- | --- | --- |
| 2017 | 2016 | 2015 | 2014 | 2013 |
| 83% | 100 % | 84.62% | 66.67% | 71.43 % |