Welcome to Health Sciences
Thank you for your interest in the Hill College Health Science Physical Education Department.
Hill College offers a wide variety of Physical Education options either online or face-to-face that meets the Hill College core curriculum requirements. The Physical Education classes are designed to appeal to all levels of physical activity. 
Swede Trenkle
Program Coordinator, Physical Education, Kinesiology, Athletic Trainer
Some samples of Physical Activity and Health Classes Available
Aerobics
Archery
Badminton
Basketball
Soccer
Body Stretching and Sculpting
Bowling
Dance & Rhythmic Activities
First Aid (Red Cross Standard)
Flag Football
Frisbee
Golf
Personal/Community Health I
Physical Fitness & Sport, Introduction
Roller Skating
Swimming, Beginning. (For Non Swimmers)
Swimming, Intermediate
Swimming, Advanced
Tai Chi
Tennis
Frisbee
Varsity Athletics
Volleyball
Walking/Jogging
Water Aerobics
Weight Lifting
Wellness/Fitness, Introduction
Zumba

For a complete list of program requirements, please view the catalog online or visit the Hill College Student Success and Advising Center on the Hillsboro or Johnson County Campuses
ProgramCoordinator
Swede Trenkle, Physical Education, Kinesiology, Athletic Trainer
strenkle@hillcollege.edu, (254) 659-7960, Office Hours
Athletic Trainer
Allen Dinsmore, adinsmore@hillcolleg.edu, Office Hours, Office Hours
Full Time Faculty
Leigh Ebner, Coach, lebner@hillcollege.edu,  (254) 659-7971, Office Hours
Scott Hyland, Coach, shyland@hillcollege.edu, (254) 659-7965, Office Hours
Ray Roberts, Coach, rroberts@hillcollege.edu, (254) 659-7967, Office Hours
Paul Brown, Coach, pbrown@hillcollege.edu, (254) 659-7860, Office Hours
Chris Rateike, Coach, crateike@hillcollege.edu, (254) 659-7961, Office Hours
Paul Davenport, Coach, pdavenport@hillcollege.edu, (254) 659-7966, Office Hours
Part Time Coach
Isaac Amedee, Coach, (254) 659-7964, Office Hours
Alisa Meridith, Coach, (254) 659-7960, Office Hours
Dallas Rayborn, Coach, (254) 659-7961, Office Hours

Instructor – HPE
Gary Benton, gbenton@hillcollege.edu, (817) 760-5889, Office Hours
---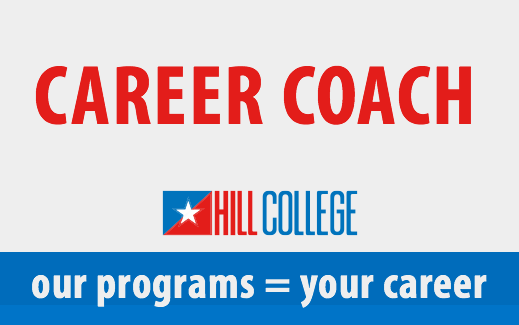 ---