News
40 Years in the Making
03.11.14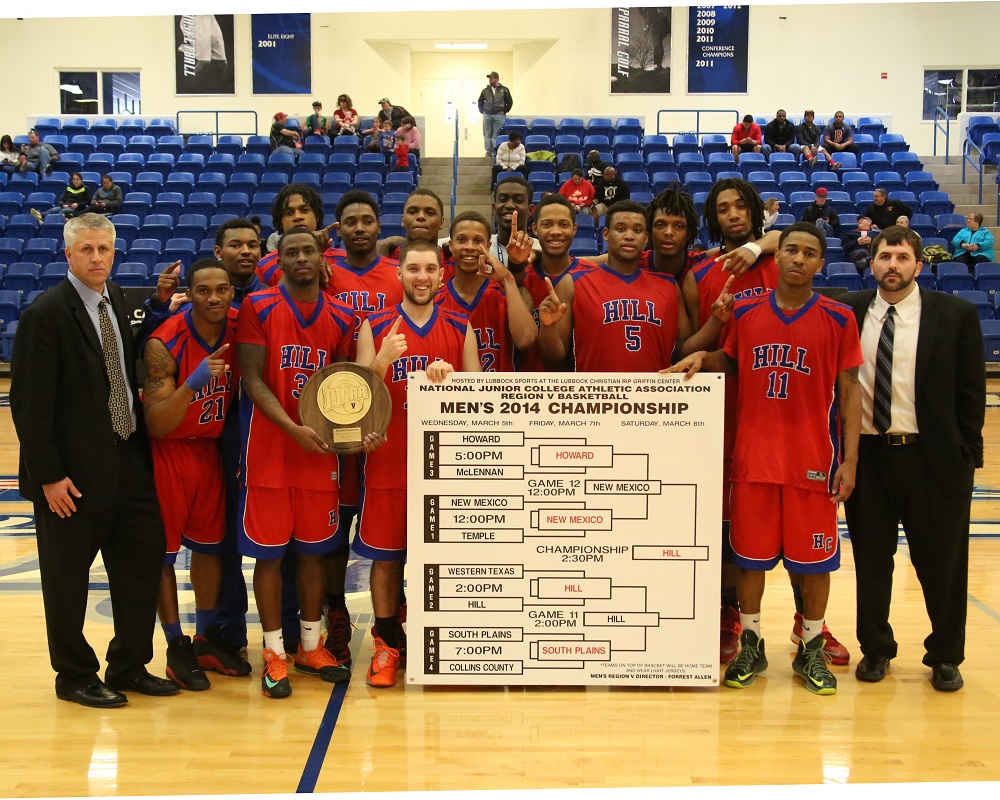 HILLSBORO – After 40 years in the wilderness, the Runnin' Rebels Basketball program earned a berth into the National Tournament in Hutchinson, Kan. Hill College's two previous trips were 1971 and 1974.
Those iconic 1970s' teams helped give the team their moniker "Runnin' Rebels" with their run and gun offense. The 1974 team was the best in school history with a fifth place finish in the tournament.
"We liked to run, gun and have fun!" 1974 team member Barry Davis said. After his time at Hill, Davis went on to play for Texas A&M University.
The 2014 Runnin' Rebels team won the Region V Championship after defeating Western Texas College 77-70, #5 South Plains College 86-69 and #18 New Mexico Junior College 79-66. The last North Texas Junior College Athletic Conference (NTJCAC) team to win Region V and go to the National Tournament was Weatherford College in 1999.
"I'm really proud of these guys," Head Coach Swede Trenkle said. "They have worked very hard since the day they came to school, and are great citizens on and off the court. These young men have made coaching them a lot of fun."
The Runnin' Rebels will enter the tournament as the No. 6 seed in a 24-team field. Hill earned a first round bye and will play the winner of the Jones County (No. 11 seed) – Highland (No. 22 seed) matchup at 8 p.m., Wednesday, March 19.  
"I'm very proud of Swede and the players for their accomplishments," longtime Runnin' Rebel supporter and historian Lynn Gray said. "I hope they enjoy the experience and have a good shot to win it!"     
For more information on the Runnin' Rebel basketball team, visit www.hillcollege.edu/athletics/.