News
Area Junior High Students Explore Careers at Hill College's First Summer Career College
07.19.17
HILLSBORO, TEXAS—Hill College hosted the first-ever Career College summer camp at the Hill County campus, June 26-29. The four-day camp was sponsored by Hill College Community and Workforce Education, and provided students entering 7th through 9th grades the opportunity to explore career options such as cosmetology, criminal justice, fine arts and more.
Twenty-seven students attended the camp and were able to choose one morning class and one afternoon class for the week. Morning class offerings were Ginormous Science, Cosmetology in Action, and Artistic Achievement. Afternoon class offerings included Let's Put on a Show and The Scene of the Crime.
In Ginormous Science students explored the realms of both the physical and biological sciences, and launched model rockets to learn about physics of propulsion. Cosmetology in Action showcased the latest creative design techniques in hairstyling and manicures. In Artistic Achievement students constructed projects in various medias, including 3-D printing and sculpture.
Let's Put on a Show taught students how to create a theatre production from the ground up, from play creation, acting and improvisation, and prop management. In The Scene of the Crime students learned the ins-and-outs of crime scene searches, photography, finger printing and eye witness identification.
Of the 27 students, two were from Rio Vista, 11 from Hillsboro, two from Morgan, two from Whitney, seven from Abbott, one from Bynum, and two from Covington.
###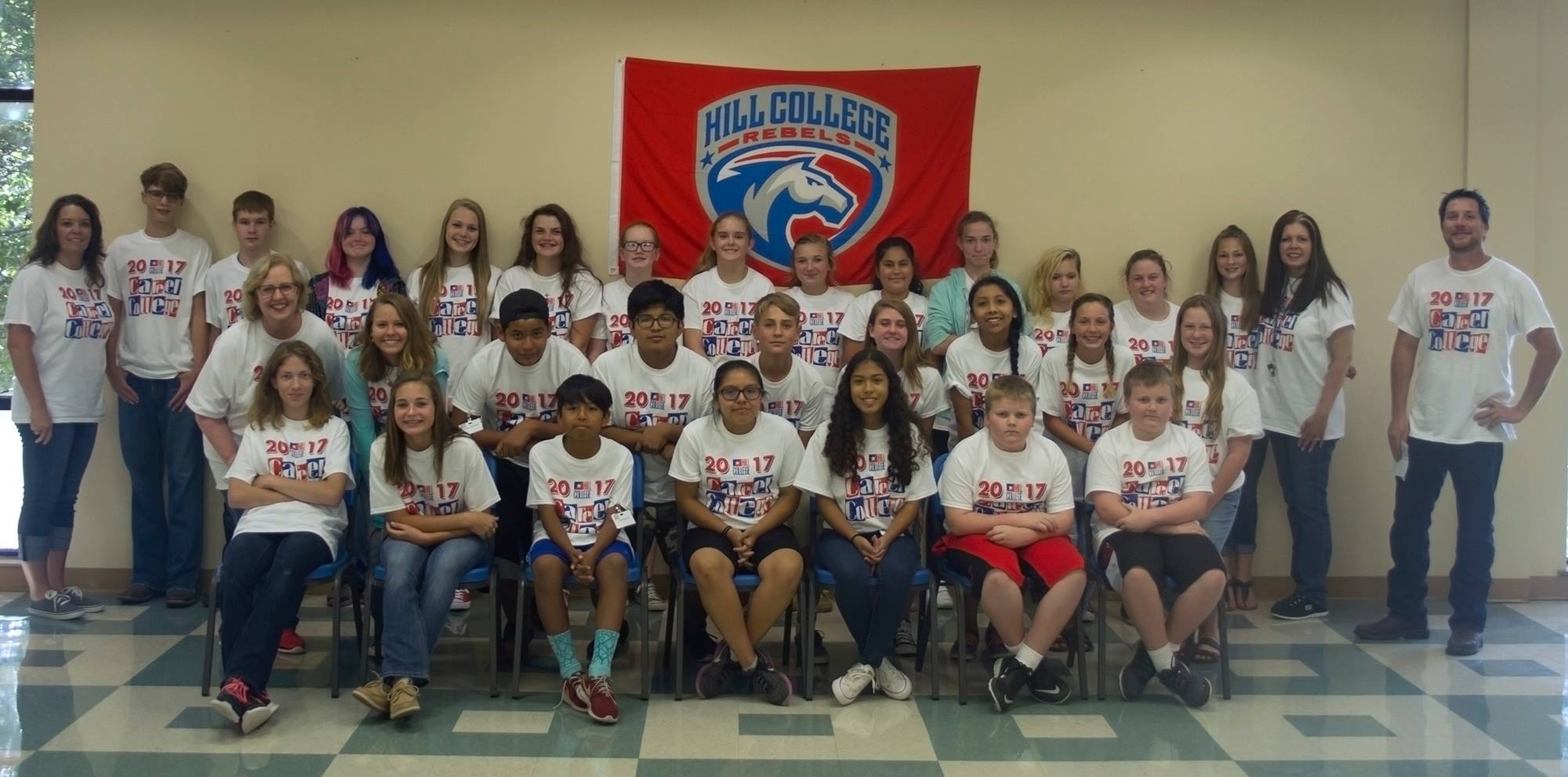 Photo caption: Career College students pictured with Tammy Logan, instructors Paula Curbo, Gina Padgett, and Dax Malone.
Camp instructors not pictured: Mary Ann Cunningham, Tom Sale, Joe Shaughnessy, Tracey Keeney, Kyle May and Jenny Corder.