News
Runnin' Rebels Win Coffeyville Elite 8 Tourney
12.10.13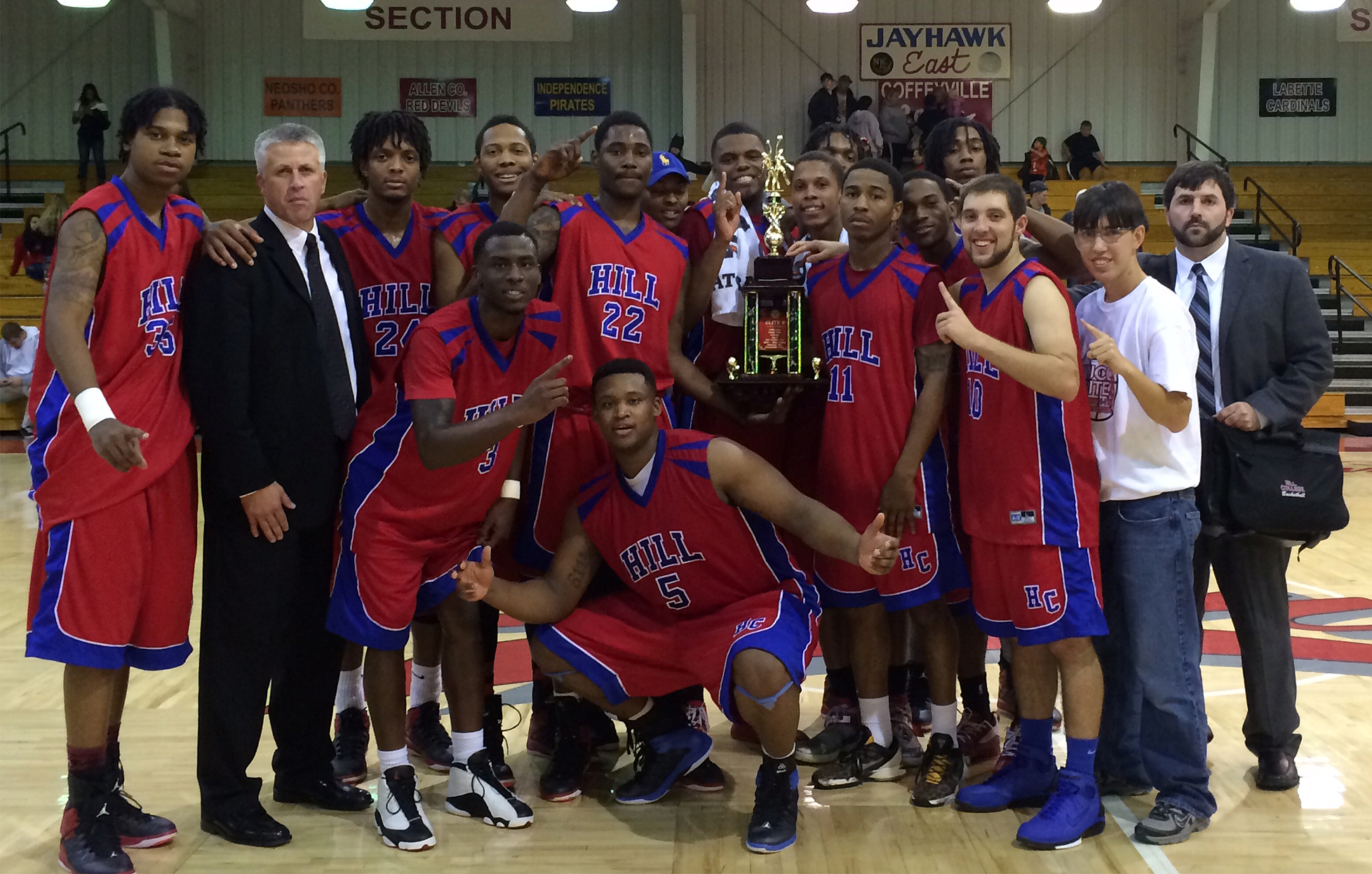 COFFEYVILLE, KAN. – The Hill College Runnin' Rebels are off to their best start in more than a decade as they won the Coffeyville Community College Elite 8 Tournament in Coffeyville, Kan., this past weekend. Hill defeated Cowley Community College (94-88), #19 Moberly Area Community College (99-87) and Coffeyville in the championship (81-57). With the wins, the Runnin' Rebels improve to 13-2 on the season.  
 
In the Cowley game, all five Hill starters were in double figures with Xavier Habersham leading the way with 19 points. Michael Chandler had his second double-double of the season as he scored 12 points and had a team-leading 16 rebounds.
           
Point guard Tramique Sutherland led Hill in the win over #19 Moberly Area as he had 30 points, seven rebounds and eight assists. Habersham added 17 points and seven rebounds.
          
In the championship game, Jared Johnson led all scorers with 24 points and added seven rebounds. Sutherland contributed with 16 points, seven rebounds and nine assists.
           
This weekend, the Runnin' Rebels travel once again to Kansas to participate in the Hutchinson Classic in Hutchinson, Kan. (site of the NJCAA Division I National Championship in March).  
For more information on the Runnin' Rebel basketball team, visit www.hillcollege.edu/athletics/.