News
Dean's 20-Year Research Project Subject of New Exhibit at Texas Heritage Museum
09.30.14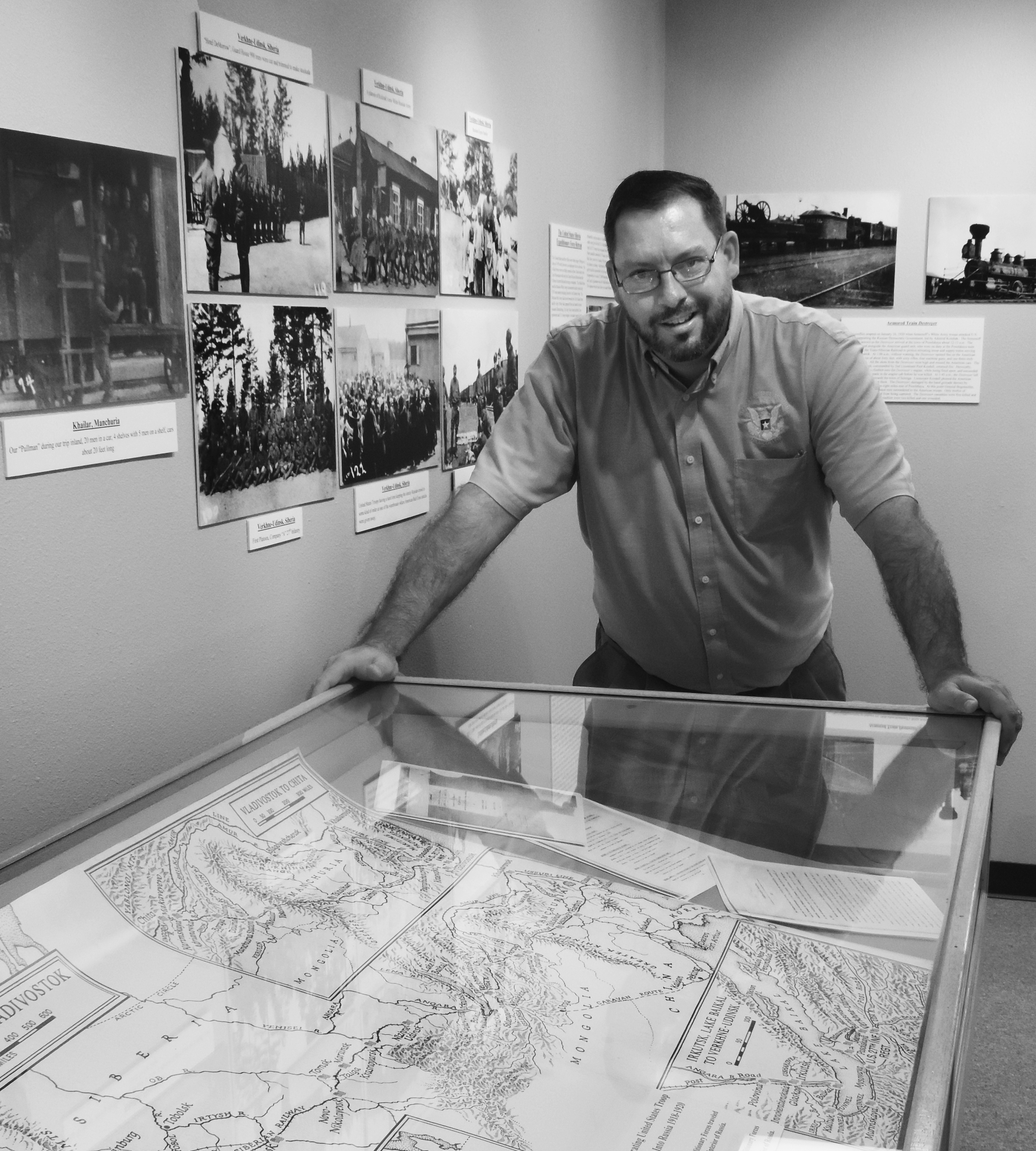 John Versluis, dean of the Texas Heritage Museum, takes special pride in his latest exhibit. It was the topic of his college thesis, and an area of great interest for this historian.
Was the U.S. excursion into Siberia in 1918 the true beginning of the Cold War? Versluis and other historians believe it may have been. Most of the 15,000 American soldiers, who traversed over 4,000 miles of Russia, had no idea why they were even there.
The grueling adventure and its implications are examined in the new exhibit, "The Forgotten War: United States Siberia and North Russia Expeditionary Forces 1918-1920," which opened September 23 at the Texas Heritage Museum.
Interesting aspects of the exhibit include the revelation that the American forces were led by a general from Hill County. The exhibit also shares a heartwarming love story about another American soldier who falls in love with, and marries a beautiful, young Russian aristocrat.
"We are very excited to be able to present this exhibit, based on over 20 years of research," Versluis said. "It fits well with the mission of this museum, because not only were Texans involved, but a Texas general was part of the command structure."
This exhibit showcases Versluis' personal collection, which includes photographs, uniforms and personal diaries of the American soldiers, gathered during more than 20 years of research on the topic. During his undergraduate work, Versluis received a Western State College Foundation Research grant for his senior history honors scholarly paper entitled "After the Armistice: Why were American Troops in Siberia from 1918-1920?"
Versluis has presented his research at national history conferences and has made new scholarly discoveries providing further insights into the U.S. intervention into Russia.