News
Hill College Selects NISOD Award Recipients
04.20.15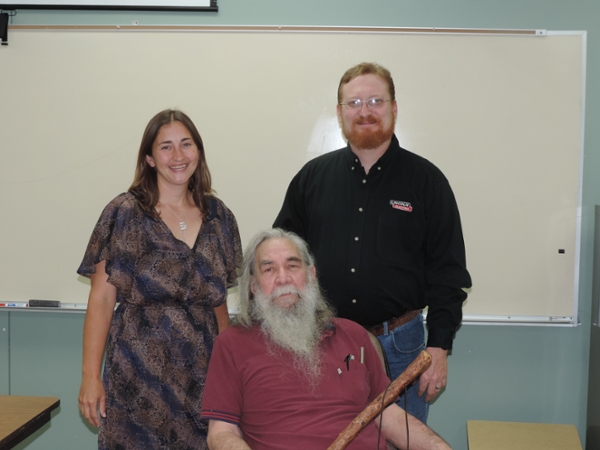 Hill College is proud to announce its recipients of the annual National Institute of Staff and Organizational Development (NISOD) Excellence Awards. 2015 honorees include Dr. Lori Rose, Instructor, Life Sciences; Dr. Vernon Hyles, Instructor, English; and Brian Bennett, Instructor and Program Coordinator, Welding.

NISOD's Excellence Awards recognize men and women each year who have demonstrated an outstanding commitment and contribution to their students and colleagues. In 1989, in connection with a University of Texas at Austin national study of teaching excellence, NISOD hosted its first ceremony honoring NISOD Excellence Award recipients. The response to that ceremony was so positive that NISOD began what has become the largest and most inspiring gathering that recognizes the contributions and achievements of community and technical college faculty, administrators, and staff.

Excellence Award recipients will be celebrated during NISOD's annual International Conference on Teaching and Leadership Excellence, May 25-28, in Austin, Texas. During the Excellence Awards Dinner and Celebration, held in conjunction with NISOD's annual conference, each Excellence Award recipient receives a specially cast, pewter medallion hung on a burnt-orange ribbon. The names, titles, and colleges of all Excellence Award recipients are included in a special booklet that features congratulatory ads from many of the recipients' colleges. In addition, presentations at the conference involving Excellence Award recipients are indicated in the Conference Program with a special icon. All Excellence Award recipients and their colleges are also listed in a special multi-page display in a special edition of Community College Week.

Created in 1978, the National Institute for Staff and Organizational Development (NISOD) is a consortium of community and technical colleges that share a commitment to supporting excellence in teaching, learning, and leadership. NISOD supports its member colleges by providing professional development resources and learning experiences, including practitioner publications, webinars, the annual International Conference on Teaching and Leadership Excellence, the NISOD Excellence Awards, and more. For more information about NISOD, visit www.nisod.org.