News
Daughter of Longtime Hillsboro Fireman Establishes $100,000 Scholarship Endowment
04.21.15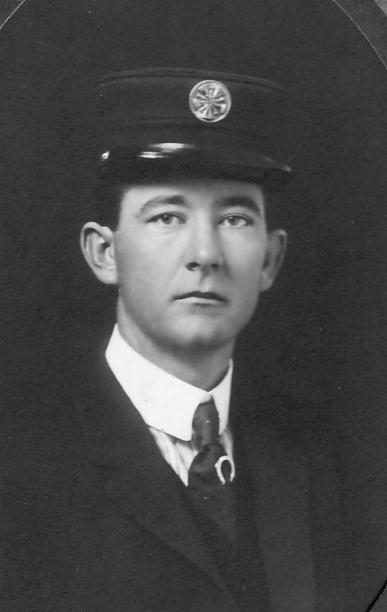 Sarah and Wesley "Jim" Wilkinson made a decision in late December to positively impact Hill and Johnson counties. In honor of Sarah's father, the New Orleans-based couple has established The John Grover Harvey Scholarship Endowment to support students attending Hill College's Fire Academy.
Dr. Pam Boehm, president of Hill College, said her own family is part of the long-standing, respected tradition of fire fighters.
"Coming from a family of fire fighters, I have a special place in my heart for fire-fighting heroes who place their lives in jeopardy to help mankind," Dr. Boehm said. 
John Grover Harvey, Mrs. Wilkinson's father, was a longtime Hillsboro fireman. Born in 1888, Mr. Harvey was the youngest in his family and often looked up to his older brother who served with the Hillsboro Fire Department. Even after his brother was killed in an accident on a horse driven fire wagon, the young John Grover Harvey continued to pursue his dream of joining the fire department. He attended the Fire Training School at Texas A&M University each year and eventually would become the Hill County Fire Marshall. Mrs. Wilkinson's brother, John Grover Harvey II, shared their father's passion for service and fire training. Part of the support for this endowment was from a trust established after her brother's death.
"John was a teacher, not a fireman, but he would be pleased to know that he had something to do with increasing training and teaching opportunities for fireman for generations to come", said Mrs. Wilkinson.
The college's leadership was excited to find out about the Wilkinson's generosity and commitment to Hill College students.
"I am grateful and appreciative of the endowment that they have made. It will help future firefighters better serve and help the community," said Robert Matthews, Hill College fire science technology coordinator.
Mrs. Wilkinson, a Hillsboro native, wanted to enrich the lives of those where she grew up. "The people of Hillsboro were always so nice to my family while we lived there. Though I have not lived there in many years, I think of the town and people often. This gift to Hill College is a way to say thank you", she said. 
 "The Wilkinsons are exceptional people who share a commitment to excellence with so many Hill College alums who have gone on to make important contributions, along with their personal success. Many like them are eager to give back in ways that provide more and greater opportunities for our young people and help strengthen our communities," said Dr. Jasmine Pope Collier, Director of Development at Hill College.
"On behalf of the college and Board of Regents, we would like to thank the Wilkinsons for their generous contribution to education," Dr. Boehm said. "Many students entering Hill College's exceptional Fire Academy will benefit by their generosity."
For more information about the Hill College Fire Academy, contact Robert Matthews at 254-659-7981. For more information about this scholarship, establishing another scholarship, or making a donation to Hill College, contact Dr. Jasmine Pope at 254-659-7512.