News
Laguna Park resident donates Civil War relics to Texas Heritage Museum at Hill College
01.27.16
Laguna Park resident Mike Stell has graciously donated several Civil War relics from the Battle of Valverde (New Mexico, 1862) to the Texas Heritage Museum at Hill College in Hillsboro.
Some of the relics that are now on display at the museum include belt buckles, uniform buttons, assortments of horse saddles and tack, nails, bullets, bullet casings, some glassware – and a Confederate cannon ball found on the black mesa.
"Mr. Stell's donated items are part of an educational piece that will help illustrate to visitors that there actually were Civil War battlefields and skirmishes that took place in the western portion of the United States," said John Versluis, Dean of the Texas Heritage Museum. "In fact, the Battle of Valverde was the largest and westernmost battle of the Civil War campaign in New Mexico territory."
Stell said he was 8 years old when he and his father first visited the battle site looking for anything they could find that would date back to the Battle of Valverde.
"My grandmother would give us a coffee can, and we would go out – sometimes twice a day after it rained – and looked for items," Stell said. "We didn't have a medal detector back then, but I wish we would have had one."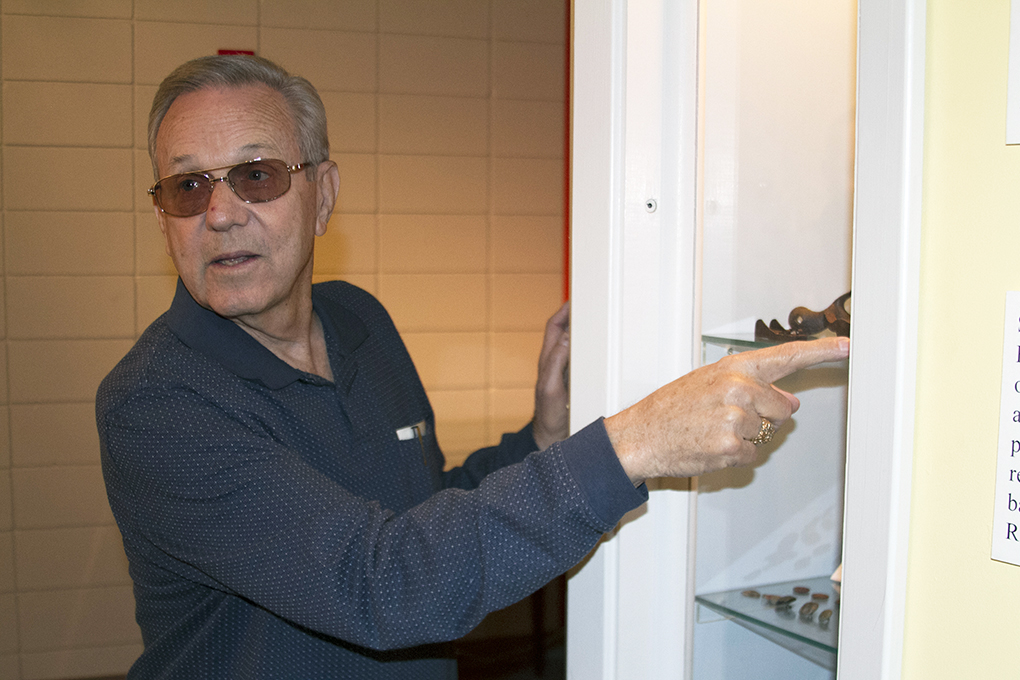 The Battle of Valverde was actually a two-day battle from Feb. 20-21, 1862. The majority of the fighting between the Union and Confederates took place at a ford of Valverde Creek in New Mexico territory.
The Confederates totaled 2,510 soldiers – consisting primarily of Texans – and were led by Brigadier General Henry Hopkins Sibley.
The Union soldiers were led by Colonel Edward Canby and included 3,800 men. However, around 2,000 of these men consisted of New Mexican volunteers, 500 were members of the militia, and 100 were Colorado volunteers.
Although outnumbered from the beginning, Sibley's men had won a tactile victory by pushing the Union soldiers back to Fort Craig, but that win put his men in a precarious position.
Most of the Sibley's supplies of food, water and other items were attacked and burned by members of the Union militia, and many of the Rebels' mules and horses had been run off.
Sibley thought if he could take Fort Craig, that would take care of his supply problems, but he soon retreated his men because he had received word that additional Union forces were called in to help defend Fort Craig.
Within the next four months – and even after occupying Santa Fe, N.M. – the Confederates would have to retreat back to Texas.
Total casualties from the Battle of Valverde included 202 for the Union and 187 for the Confederates.