News
Cleburne cowboy inks scholarship with Hill College
03.29.16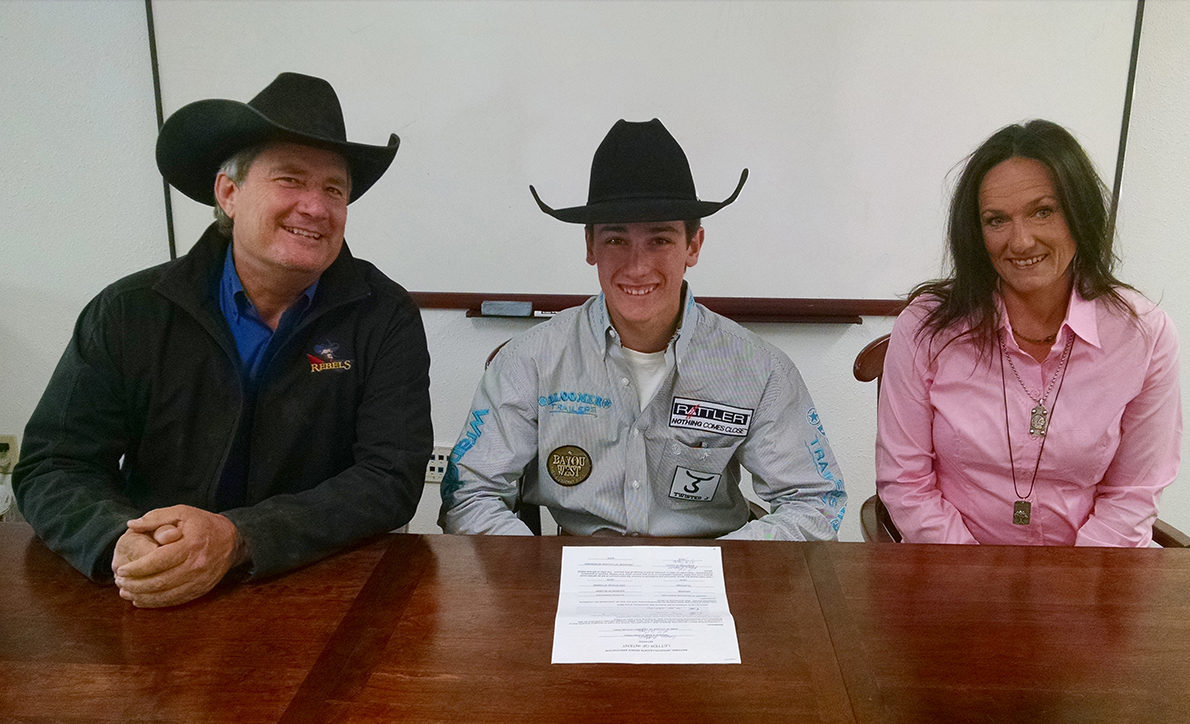 Cooper Matthews of Cleburne signed a letter of intent on Monday to be the latest member of Hill College's prestigious rodeo team beginning in the fall of 2016.
Matthews, who is homeschooled, specializes in both calf roping and team roping.
"I chose Hill College because it's close to home, I like the Southern Region, and because Paul Brown is an awesome coach."
Some of Matthews' recent accomplishments include finishing fifth in the world in calf roping on RFD TV's "The American," where he competed against the top 10 ropers in the world; was named Rookie of the Year by the Cowboys Professional Rodeo Association; and made the finals in the United States Professional Rodeo Association.
Matthews also said choosing Hill College was an easy decision for him.
"Hill College has a great reputation in the rodeo spectrum," he added. "Also, I know several students who are currently on the team – and I know all of the team ropers."
The Rebels rodeo team has produced seven National Champions since 1993, including one National Champion in calf roping.
Pictured (from left) are Paul Brown, Hill College Director of Athletics and Head Rodeo Coach; senior Cooper Matthews; and mother Dusty Matthews (photo by TONI REJCEK).