News
Dr. Susanna Hupp visits Hill College
04.26.16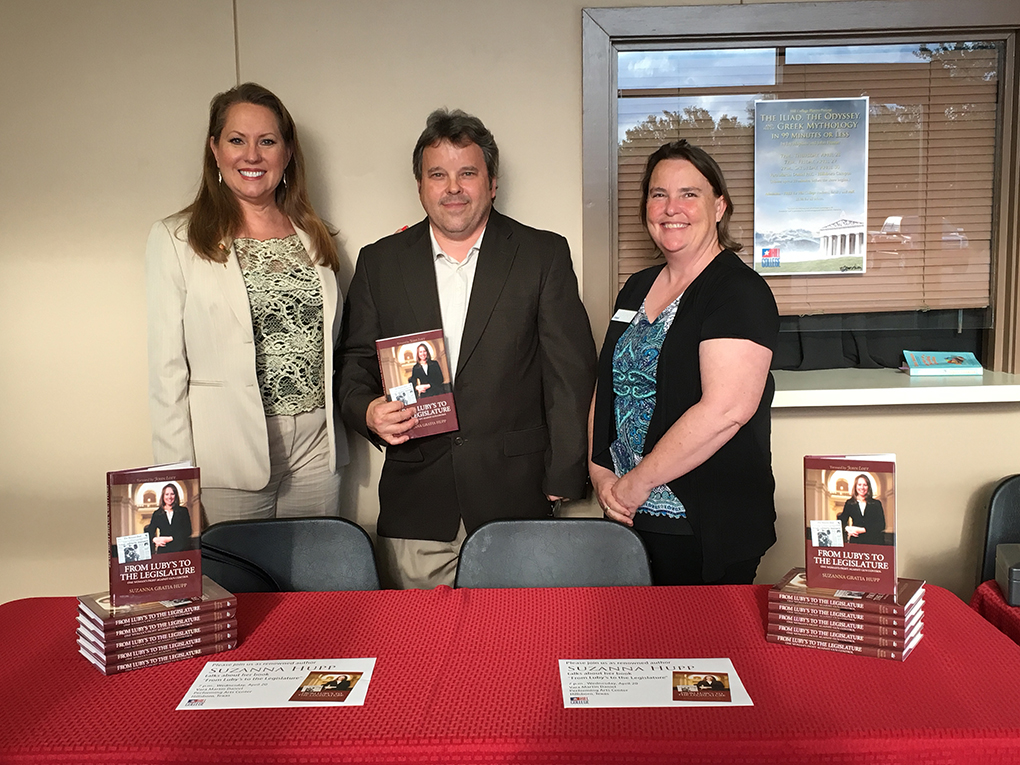 Dr. Susanna Hupp spoke with Hill College students, faculty and audience members about her book, From Luby's to the Legislature: One Woman's Fight Against Gun Control, April 20 in the Vara Martin Daniel Performing Arts Center.
Hupp said she became a leading advocate of an individual's right to carry a concealed weapon following the 1991 Luby's mass shooting in Killeen that killed 44 people - including her parents. She later expressed regret about deciding to remove her gun from her purse and locked it in her car. 
As a survivor of the incident, Hupp testified across the country in support of concealed handgun laws. She was elected to the Texas House of Representatives (District 54, Lampassas) in 1996, and the concealed weapons bill was signed by Gov. George W. Bush.
Pictured (from left) are Dr. Susanna Hupp, Hill College Government Instructor Jason Abbott and Hill College Bookstore Manager Margaret Harp (photo by VANESSA BOSQUEZ).