News
Hill College Board of Regents President receives Distinguished Alumni award
05.26.16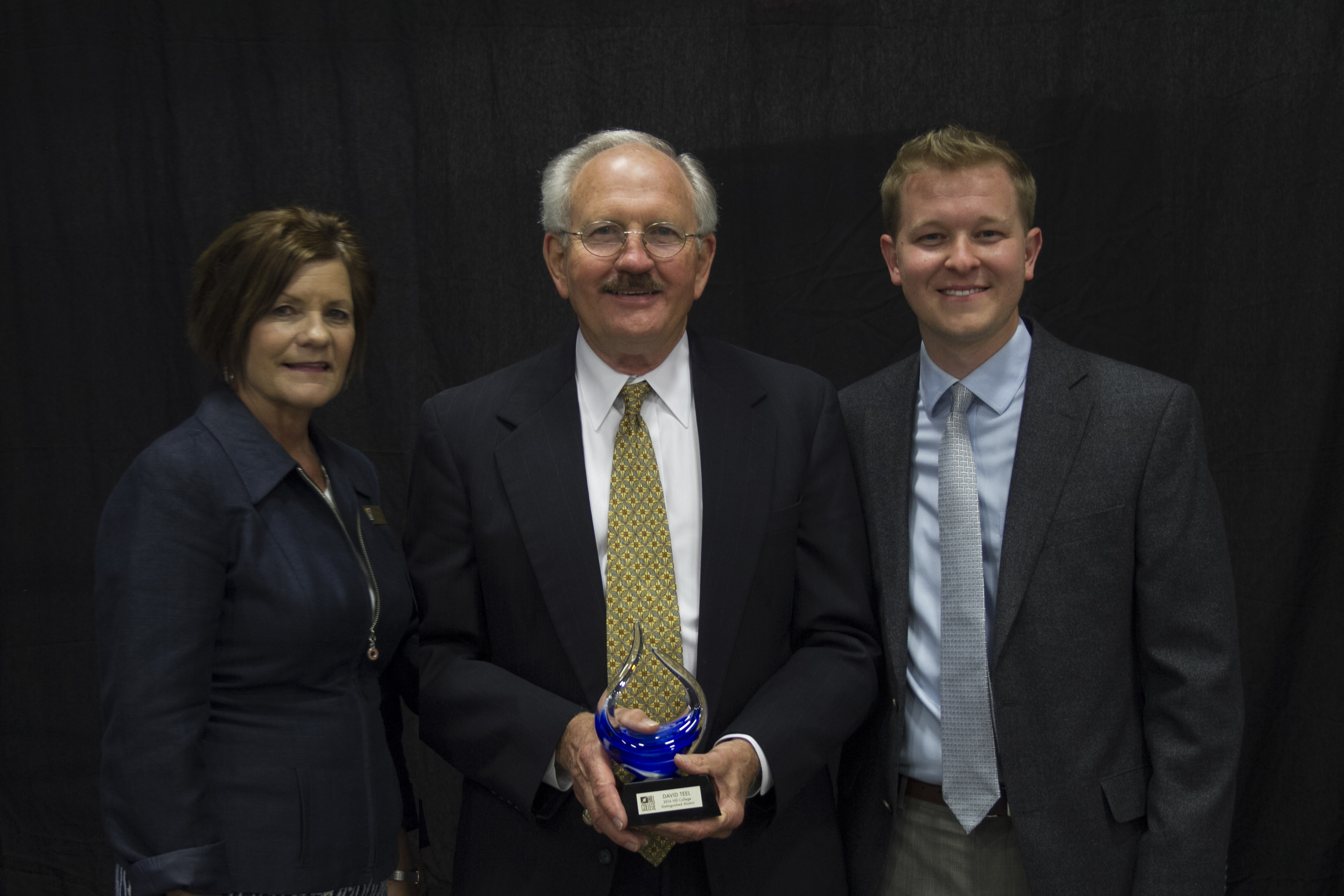 Hill College Board of Regents President David Teel was recognized as the 2016 Distinguished Alumni recipient at annual Alumni Banquet May 6 in the Bob Bullock Sports Center.

More than 60 individuals attended the banquet. Board Vice President Bill Galiga spoke about the history of the college, and Hill College President Dr. Pam Boehm presented her State of the College address.

Alumni in attendance ranged from the Class of 1946 to the Class of 2016.