News
Hill College hosts 11th-Annual Teen Forum
05.06.16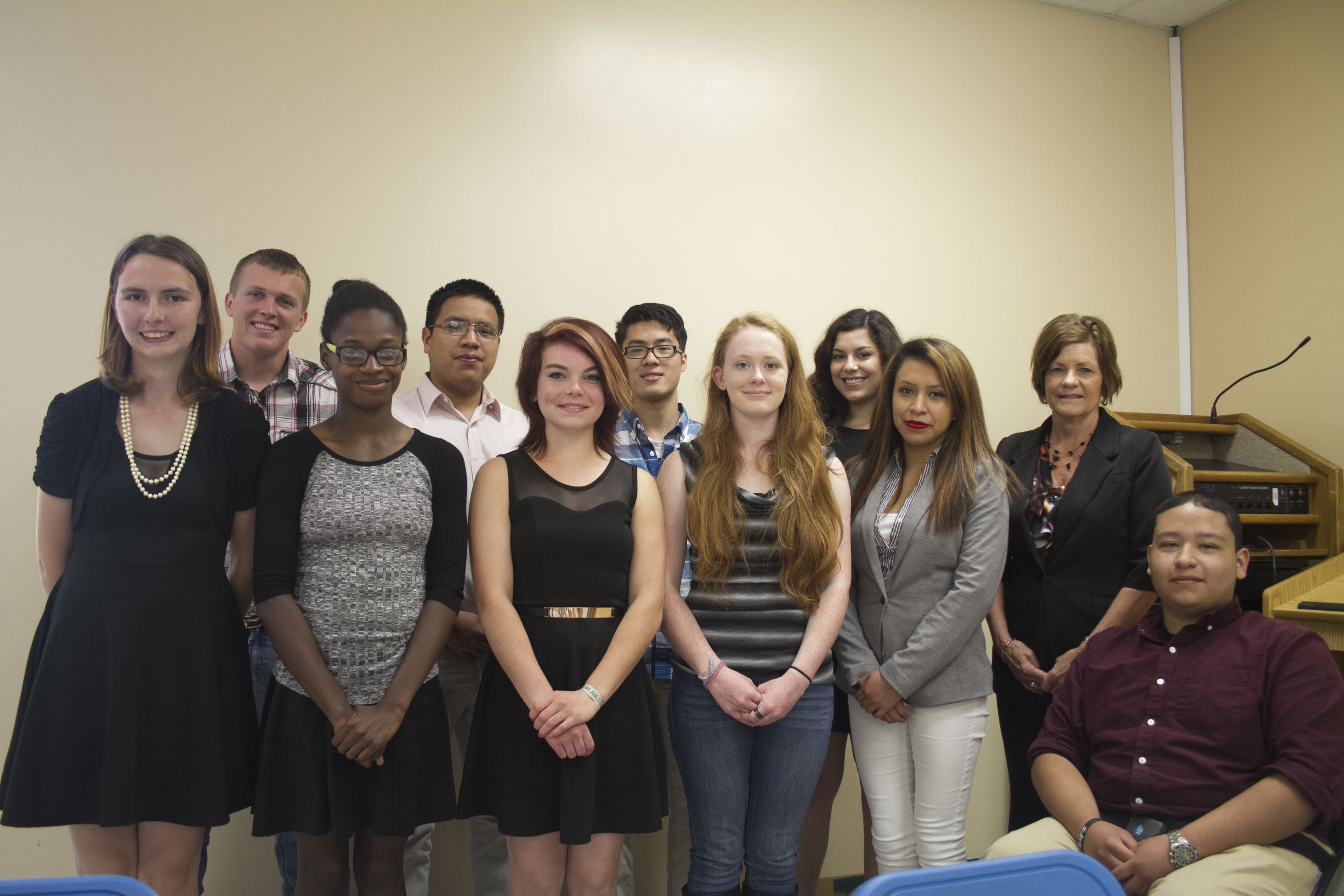 Hill College and Hillsboro High School recently teamed up to hold its 11th Annual Teen Forum April 25 at the Hill County Campus location.
Members of the Teen Forum are comprised of 10 students from Hillsboro High School who were nominated by their counselors and teachers. These students, in turn, poll their classmates based on a questionnaire provided by the college, and then shared the results to Hill College President Dr. Pam Boehm and other faculty and staff who were present at the forum.
Following the question-and-answer session led by moderator Joe Hinojosa (Hill College Academic Advisor/Recruiting at Hill College), each Hillsboro High School student was presented a certificate and scholarship to attend Hill College.
The event concluded with complimentary tours around the campus.
The Teen Forum originated in 2006 and was a collaboration between Hill College and Hillsboro ISD. This collaboration was aimed at producing an understanding of the potential problems and issues confronting Hillsboro High School students in their goals of attending college – specifically Hill College.
The HISD College Knowledge Program championed the idea, and Hill College accepted it with open arms by hosting the event each year on campus.
Photo:  Members of the Hillsboro High School Teen Forum include (in alphabetical order) Angel Griggs, Roberto Hernandez, Rosa Hernandez, Sheng Wei Hu, Cassandra Hughes, Samuel Leal, Matthew Nanny, Stephanie Piar, Lindsi Price and Alexia Ward. Also pictured is Hill College President Dr. Pam Boehm (photo by SAVANNAH TRANTHAM).