News
Texas Heritage Museum Dean appointed as regional representative
05.05.16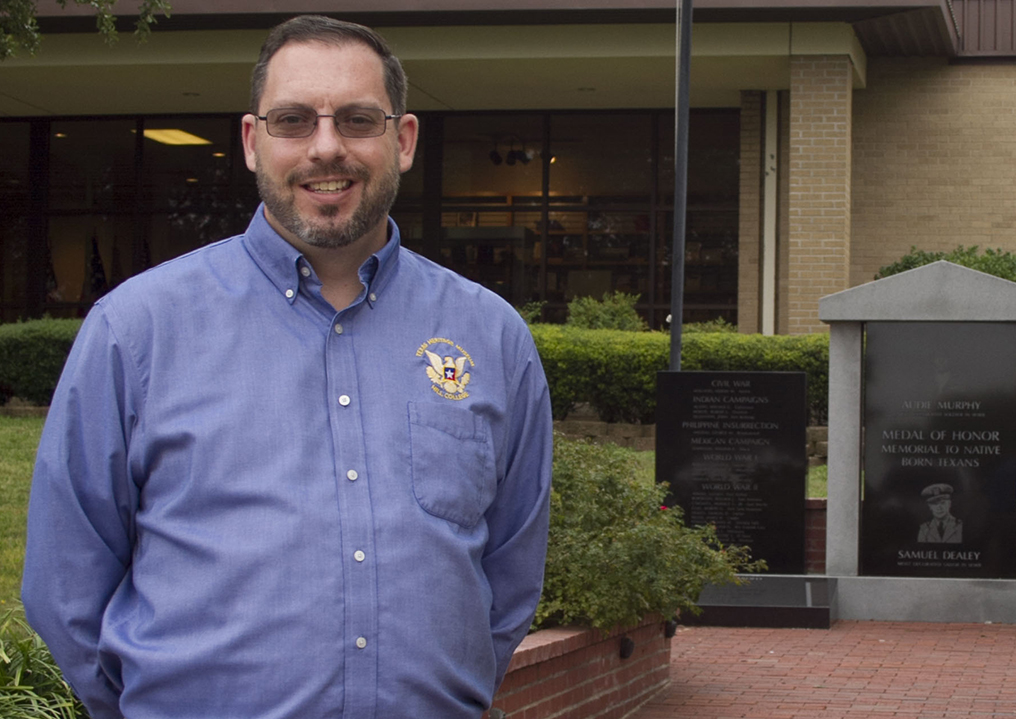 Officials at the Association of Academic Museums and Galleries have appointed Texas Heritage Museum at Hill College Dean John Versluis as the new Mountain-Plains representative according to an official press release on April 28.
Versluis' regional territory spans over 10 states – from Texas to North Dakota – which has approximately 200 academically-based museums.
"I am honored and humbled to accept this appointment to represent the AAMG Mountain Plains Region," Versluis said. "I am also excited to be part of the AAMG leadership to embark on an exciting new chapter to help guide College and University museums that congregate our communities around heritage and culture, while embracing the best museum practices and standards. A very special thanks to the AAMG nominating committee and Jill Hartz, President of AAMG, for selecting me."
The Mountain-Plains Region consists of Colorado, Kansas, Montana, Nebraska, New Mexico, North Dakota, Oklahoma, South Dakota and Texas.
Versluis has been with the Texas Heritage Museum since 2005 and oversees three divisions: Galleries and Collections, Historical Research Center and the Hill College Press. He has also served as Past Director of the North Platte Valley Museum in Gering, Neb., and as Past Director of the Greater Southwest Historical Museum in Ardmore, Okla.
He was also the recipient of the Doña Ana Historical Society Pasajero Del Camino Real Award for co-authoring, Historic Architectural Styles in Las Cruses, N.M.: Celebrating 150 Years.
"I am very proud of John for being appointed as an AAMG Regional Representative," Hill College President Dr. Pam Boehm said. "He will further carry the Hill College name into the national spotlight." 
Versluis has made new scholarly discoveries providing further insights into the U.S. intervention into Russia 1918-1920 and has presented his research at national history conferences. He is also a member of the Apollo 11 Preservation Task Force officially designating the artifacts left behind at Tranquility Base on the moon as Cultural Properties.
He also serves as an Association of Academic Museums peer reviewer for the Museum Assessment Program.
The Association of Academic Museums and Galleries has over 3,500 total members, including 450 institutional members, throughout United States. It was founded in 1980 to promote and support academic museums and to help its constituent members achieve their educational missions.
Today AAMG serves as an advocate for all types of academic museums.