News
Hill College Library Opens Following Summer Renovations
08.26.16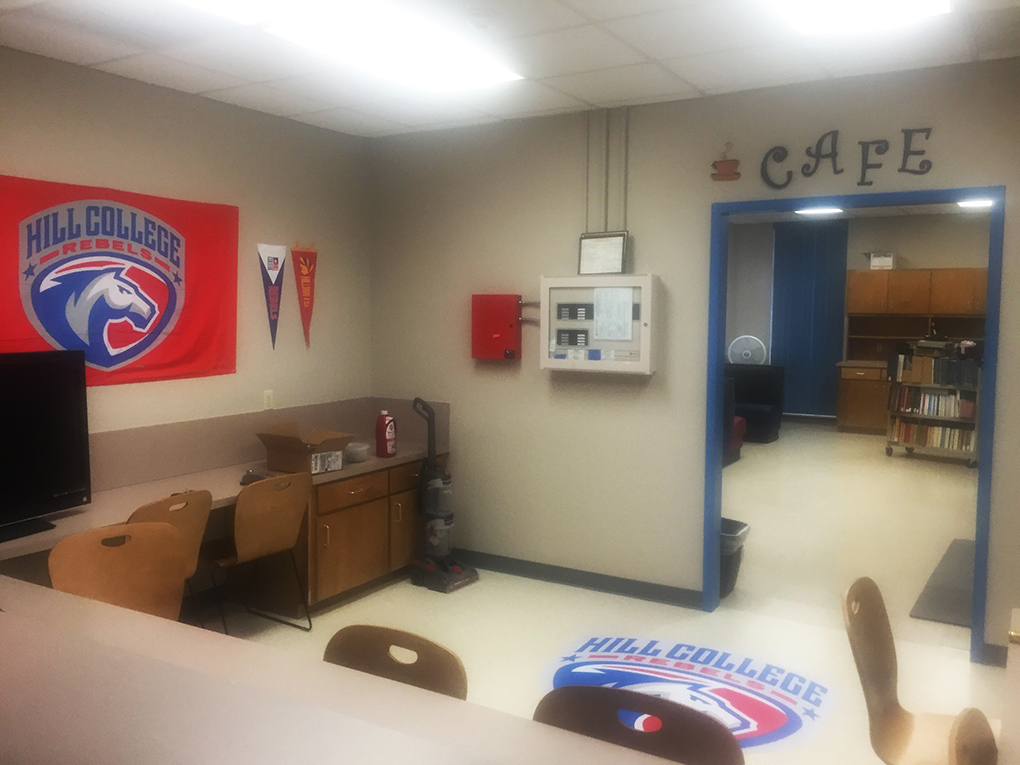 Recent renovations at the Hill College Library (Hill County Campus) offer patrons a variety of choices while researching or studying for an important exam.

A few of the new additions to the library include a coffee bar, new flooring and four separate conference rooms designed for group studying and/or presentations.

"A huge 'Thank You' to the Hill College Foundation for allocating the appropriate funding toward this renovation project," Hill College Director of Educational Support Services Joe Shaughnessy said. "Members of the foundation share the vision of Hill College as a unique and innovative place of teaching and learning as well as to promote student success."

Shaughnessy also said the four conference rooms on the top level of the library may be also be reserved by members of the community, if needed.

"We want to be a community-friendly library," he added. "It is open for anyone who may need to utilize our resources."
Students who returned to Hill College during the Fall 2016 semester probably noticed the multiple rows of books on the second floor have been removed.

Shaughnessy said all of the books were moved downstairs to the first level – along with administrative offices and a recording room. The upper floor houses the new coffee bar, sitting areas, a computer lab and the four conference rooms.

The Hill College Foundation has partnered with Hill College since 1997 to support student success through the funding of scholarships, educational technology and capital projects.

OPEN HOUSE

A community-wide Open House has been scheduled for Sept. 15 beginning at 6:30 p.m. The event coincides with the state's "Power Up at Your Library Day," which is designed to focus on promoting technology, innovation and creativity within the community.

Shaughnessy said the Hill College Library's Open House will include demonstrations of some of its new technology, walk-throughs of the facility and some light refreshments will be available.