News
Hill College selected for TASB 2016 Loss Prevention Grant
08.29.16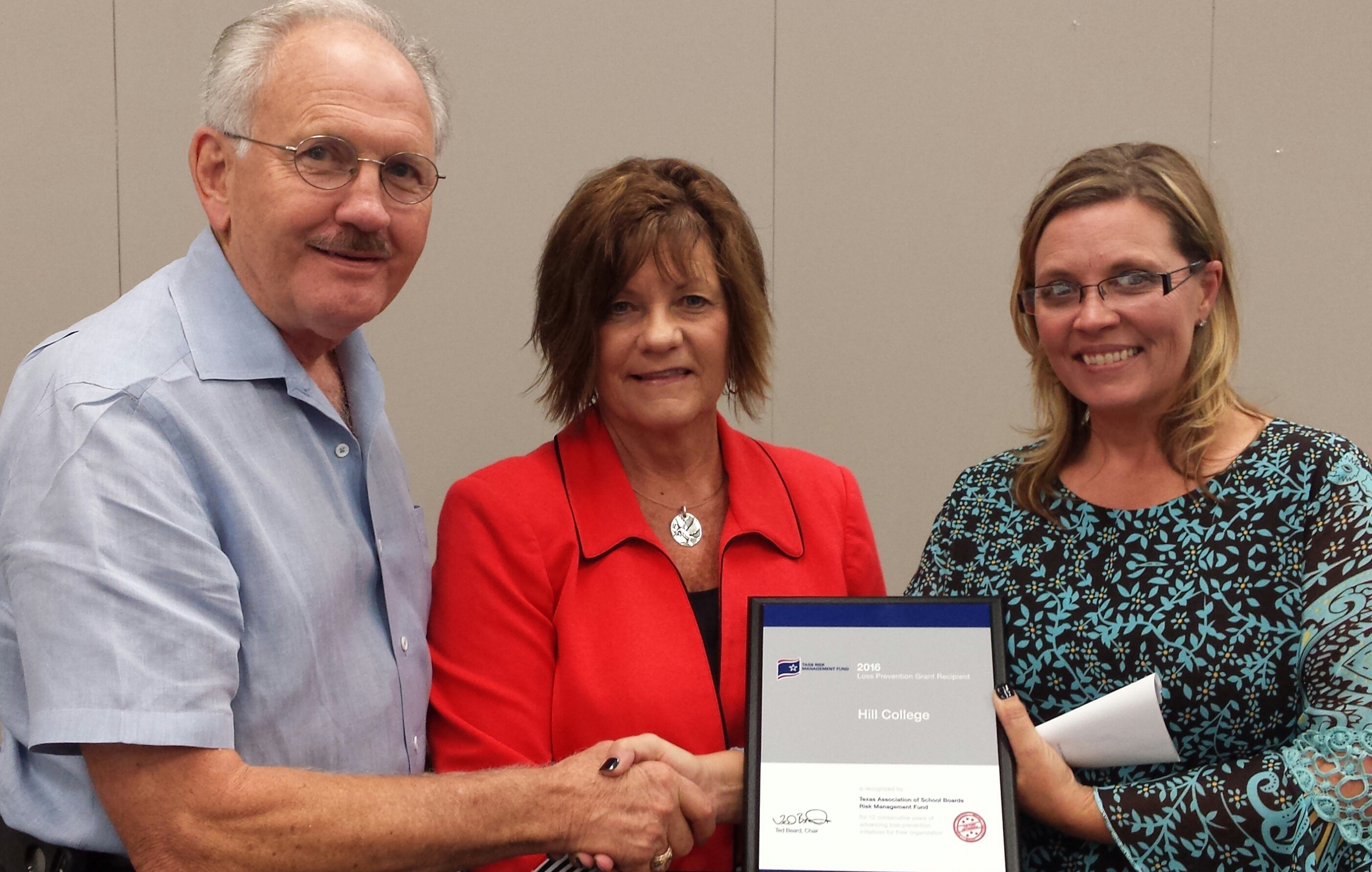 Hill College was recently selected for the Texas Association of School Boards (TASB) Risk Management Fund 2016 Loss Prevention Grant.  Presented to President Dr. Pam Boehm at the August 16 Board of Regents meeting, the $2,500 grant will help build on Hill College's loss prevention and safety initiatives that reduce the potential for property losses and on-the-job injuries, improve emergency management operations, and raise awareness of safety issues.
Hill College has been recognized with the TASB Loss Prevention Grant for 12 consecutive years, with a total of $25,200 awarded over that time.
Earlier this year, Hill College received a TASB Innovation Award for implementing a new emergency plan throughout the district.  The new initiative includes emergency action plans, an emergency mass notification system (RebelAlert), and additional emergency management training and tools for campus safety.
The TASB Risk Management Fund awarded 2016 grants to 222 recipients, including eight community colleges.