News
HVAC Program's First Semester comes to an end
12.30.16
Hill College's New HVAC Program Awarded First Certificates and Invites New Students to Apply for the January Classes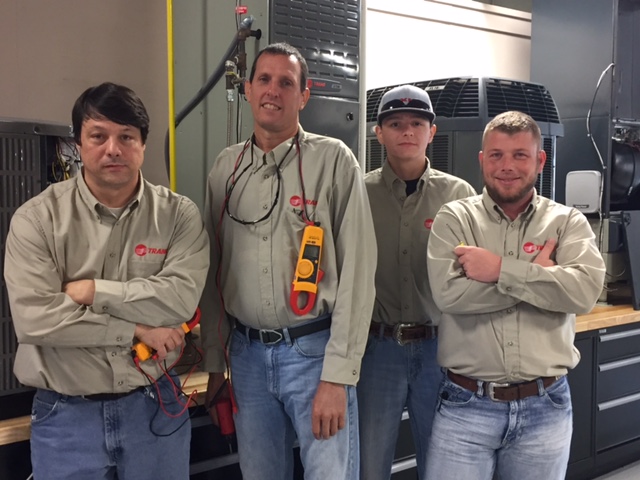 Cleburne, TX. – Hill College's new Heating, Ventilation and Air Conditioning (HVAC) program awarded its first certificates at the end of the fall semester to four students. Earning their Basic HVAC Certificate are (from left) Christopher Rexrode, and Neil Lovitt, both of Cleburne; Tanner Scarber, of Burleson; and Joshua Lowrance, of Godley. Registration is currently underway for the spring semester which begins Jan. 17 and runs through May.

Individuals interested in a job in the high-demand field of heating, ventilation and air conditioning technology (HVAC) can start training during one of the coldest months of the year and earn their first certificate just in time for the summer heat.

Full-time students can earn the Basic HVAC Skills Certificate in one semester by taking Basic Electricity for HVAC, Air Conditioning Control Principles, Refrigeration Principles, Residential Air Conditioning and Job Search Skills. Classes are taught during the mornings, afternoons and evenings.

For information about Hill College's HVAC program visit www.hillcollege.edu/hvac, contact Allen Dillman, program coordinator by email at adillman@hillcollege.edu or apply online at www.hillcollege.edu.