News
Two Hill College Students Chosen for All-State Band
02.05.14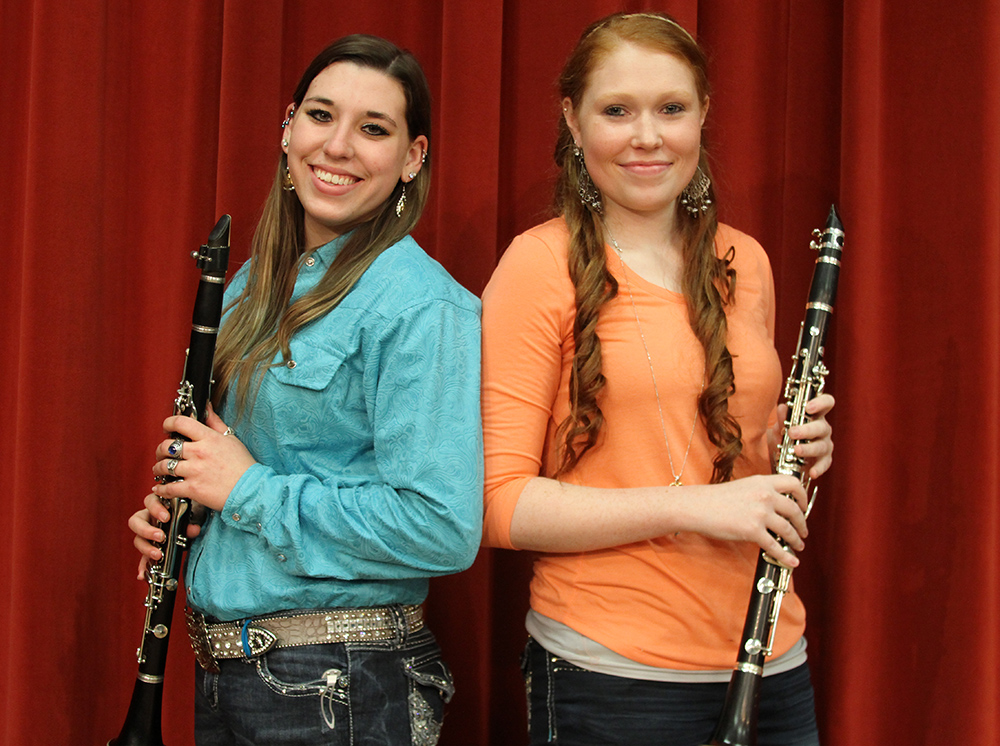 HILLSBORO – Two students from Hill College have been invited to perform at the Texas Music Educators Association Convention in San Antonio as part of the All-State Symphonic Band. The concert will be held 5:30 p.m., February 15, at the Henry B. Gonzales Convention Center. The concert is open to the public.

Tayla La Haye, a freshman from Haslet, Texas, and Deona Richardson a sophomore from Joshua, Texas, will join students selected for the Texas Community College Band Directors Association (TCCBDA) All-State Band February 12-15. Richardson is following in the footsteps of her father, Daniel Richardson, band director in Joshua, who was also selected to perform with the Texas Community College All-State band in 1985, in fact winning the state soloist competition that year.   

"I'm really honored to be selected again as a member of the All-State band," Richardson said. "I'm following in my dad's footsteps and making him proud."

Several hundred community college band students audition each year by recording two etudes. An anonymous five-person panel judges the submissions and selects the best musicians for the band.

"It is great to see my hard work rewarded with this honor," La Haye said.

In addition to being afforded the opportunity to attend one of the largest and most comprehensive music education clinic/conventions in the country, students will participate in rehearsals with their clinicians, culminating in the concerts on Saturday.

"We are very proud of these three students who have been selected for this prestigious group," Hill College Director of Bands Steve Hart said. "They have all worked extremely hard in preparing for the auditions, and will be wonderful representatives for Hill College at the Texas Music Educators Association Convention in San Antonio."

Hill College is a charter member of the TCCBDA All-State Band and has had at least one student chosen 38 out of 39 years.

For more information about performing arts at Hill College, please call Phillip Lowe at 254-659-7882.

CAPTION: Two Hill College students were chosen to perform as part of the All-State Symphonic Band. Pictured: Tayla La Haye and Deona Richardson.