News
Hill College Band and Jazz Ensemble Concert April 20
04.04.17
HILLSBORO, TEXAS-- The Hill College Concert Band and Jazz Ensemble, under the direction of Steve Hart,will be performing in concert on Thursday, April 20, 2017, at 7:30 p.m. in the Vara Martin Daniel Performing Arts Center on the Hill College campus.
The Concert Band program will include performances of music by student soloists Skylar Hall and Olivia Santos. The Jazz Ensemble program will include music of Tito Puente and Bart Howard.
Admission is free and open to the public.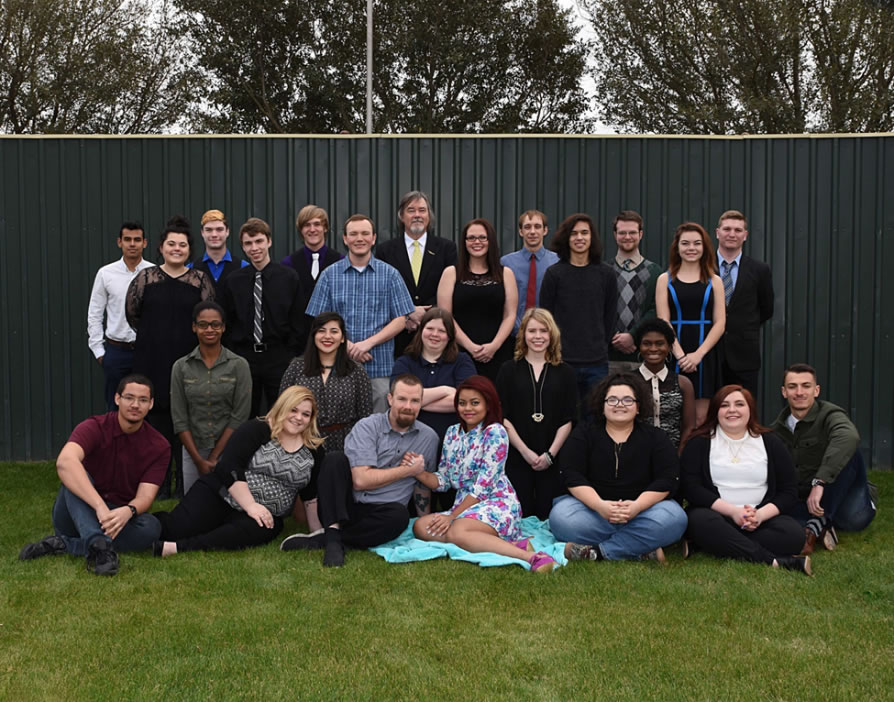 Cutline for group photo.
Front Row (seated) L-R: Kerith Wooldridge, Michelle Canright, Justin Crabb, Naikai Goffney, Olivia Santos, Tara Kitchens, Paolo Bigiarini
Second Row (kneeling) L-R: Angel Griggs, Celestina Rivera, Misty Stephens, Emily Hooper, Hawa Zackey
Third Row (standing) L-R: Christian Rivera, Skylar Hall, Matt Hixson, Greg Hooper, Jarred Sparks, Allen Pack, Steve Hart (director), Jessi McDonough, Joshua Butcher, Brandon Drapiza, Nick Sears, Stephanie Piar, Steven Porter