News
Hill College Fire Academy graduates honored
05.25.17
HILLSBORO, TEXAS--- Hill College hosted a Fire Academy graduation ceremony at the Vara Martin Daniels Performing Arts Center on the Hillsboro campus to honor its 20 graduates.
Robert Matthews, fire science coordinator, gave the keynote address to the three classes, and encouraged them to rely on their "servant's hearts" in their career.
Hill College President Dr. Pam Boehm and Matthews presented the class with their certificates.             
Class 26 graduates were: Ryder Darby, Grandview; Tanner Fleet, Axtell; Conner Johnson, Grandview; Laney Newman, Fairfield; Kylar Shaw, Midlothian.
Class 27 graduates were: Jacob Barnes, Burleson; Jesse Boone, Dublin; Brandi Carswell, Cleburne; Roseann Cox, Hillsboro; Layton Johnson, Burleson; Tracey Miller, Lott; Curry Parnell, Cleburne; Michael Pettijohn, Cleburne; Jeremy Soward, Hillsboro; Brian Stephens, Waxahachie; Jeremy Troyer, Covington.
Class 28 graduates were: Cheston Cannon, Cleburne; Talon Grenier, Glen Rose; Ason Hargrove, Hillsboro; Seth Mowery, Whitney.
For more information about the Hill College fire protection program, please visithttp://www.hillcollege.edu/academics/Technical/FireProtection.html
###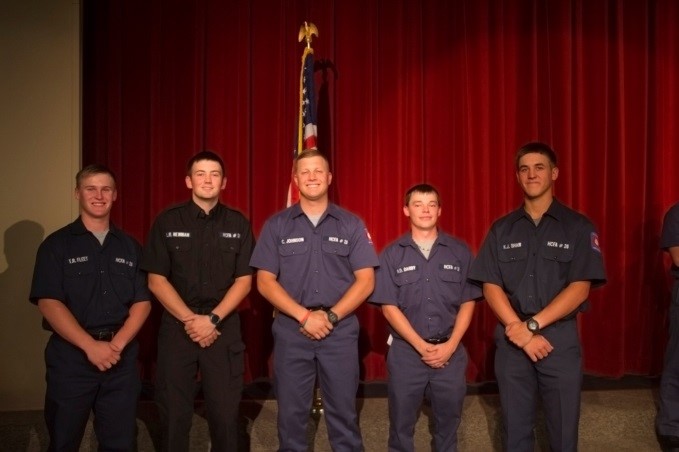 Class 26 from L-R: Tanner Fleet, Laney Newman, Conner Johnson, Ryder Darby, Kylar Shaw.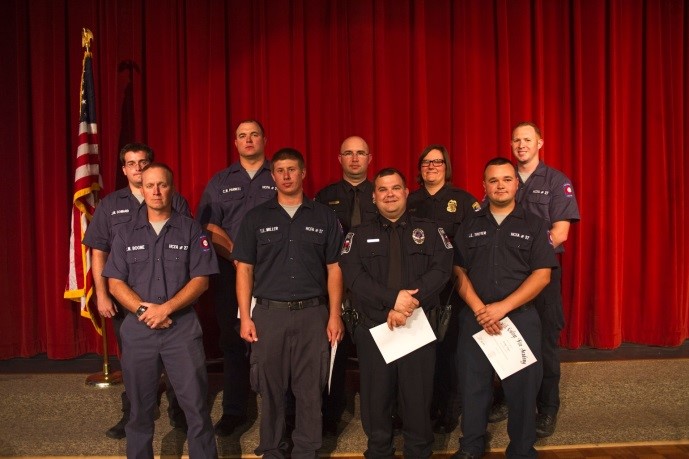 Class 27 from L-R, back to front: Jeremy Soward, Curry Parnell, Jacob Barnes, Roseann Cox, Michael Pettijohn, Jesse Boone, Tracey Miller, Brian Stephens, Jeremy Troyer.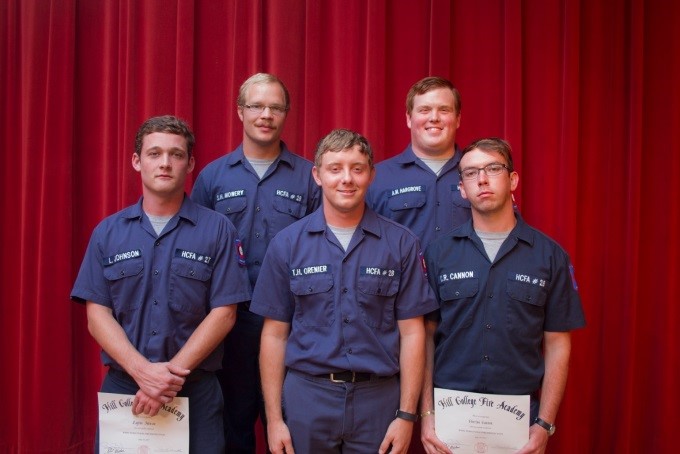 Class 28 from L-R: Layton Johnson (Class 27), Seth Mowry, Talon Grenier, Ason Hargrove, Chester Cannon.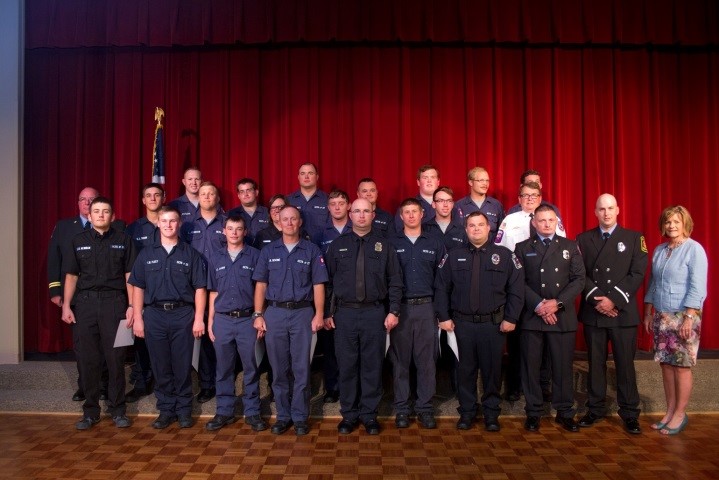 Class 26, 27 and 28 with fire academy faculty and President Dr. Pam Boehm