News
Hill College vocational nursing pinning ceremony recognizes four Johnson County Campus students
08.16.17
HILLSBORO, TEXAS---Four Hill College vocational nursing program students were honored with a pinning ceremony on Saturday, Aug. 12, in the Vara Martin Daniel Performing Arts Center at the Hill County Campus in Hillsboro.
After an invocation and welcome Dean Lori Moseley presented special awards, and the class was presented for pinning. Pinning a graduating nursing student symbolizes their initiation into the nursing profession and marks the completion of rigorous training. The graduates then recited the Nightingale Pledge, in which students pledge to, "Do all in my power to maintain and elevate the standard of my profession…"
The graduates include:  Elizabeth Gatica, Hillsboro; Erin Hall, Alvarado; Alexandra Johnson, Keene; and Lauren Lee, Joshua.
The Hill College vocational nursing program is a one-year, 47-credit hour curriculum leading to a Certificate of Completion. The Vocational Nursing Program is accredited by the Board of Nursing (BON) for the State of Texas and is designed to provide the student with the skill and knowledge required to pass the NCLEX-PN (National Council Licensure Examination - Vocational Nursing).
###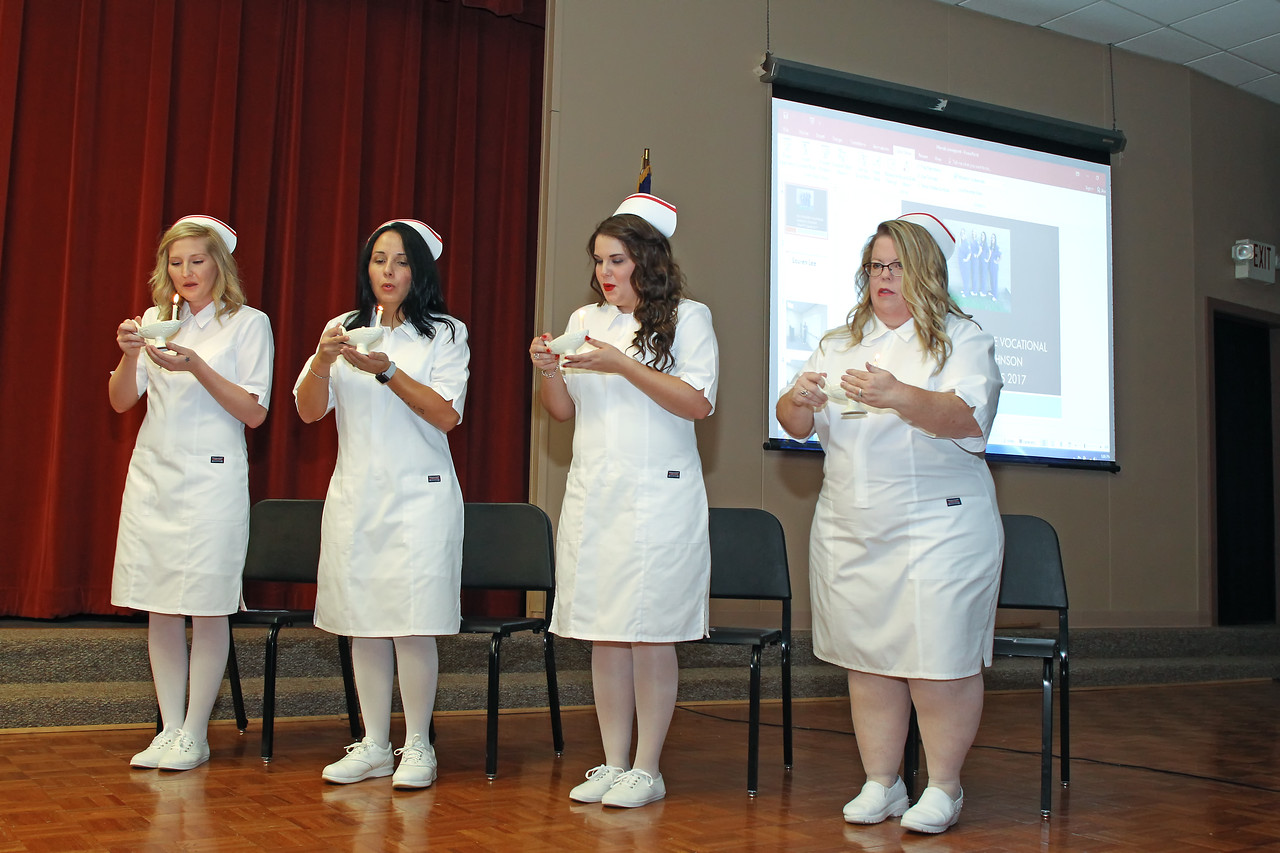 Cutline: Graduates from L-R: Lauren Lee, Alexandra Johnson, Erin Hall, Elizabeth Gatica