News
Hill College music student receives prestigious scholarship from Texas Association of Music Schools
09.22.17
Allen Pack, a sophomore at Hill College, is one of only three students from two-year colleges across Texas selected to receive the Clara Freshour Nelson Scholarship given by the Texas Association of Music Schools (TAMS).
Pack is a music major from Grandview, Texas, and is the third Hill College student to receive this award. He played trombone in the Grandview High School Band and made several Region and Area Bands. At Hill College he is a second year music major and plays in the concert band, jazz band, brass ensemble and sings in the choir. "Thanks to a lot of practice, support from the Hill College Music Department, and to the Texas Association of Music Schools for awarding me this scholarship, I can continue pushing forward to obtain my degree!"
The Clara Freshour Nelson Scholarship program was established in 2009 through TAMS. It was the desire of Freshour Nelson, a Texas attorney, to establish a scholarship program to help students majoring in music at Texas colleges and universities. The Texas Association of Music Schools, an organization of music department administrators, administers the scholarship program through the CFN Foundation in San Antonio, Texas.  Each year a TAMS membership college and university may submit one full-time freshman music major for consideration. A recording, application and letters of reference are submitted and then evaluated by a committee from TAMS who select the winners of the scholarships.
"We are extremely proud to have Allen as our third student to receive this honor, and he is quite deserving of this award," Phillip Lowe, coordinator of visual and performing arts and Pack's trombone instructor, said. "We've had many talented students come through the music department during my years at Hill College and Allen definitely ranks as one of the best!"
Allen can receive up to $21,000 from this scholarship while he completes his music degree.
For more information about the Hill College music program, please visit www.hillcollege.edu/departments.
###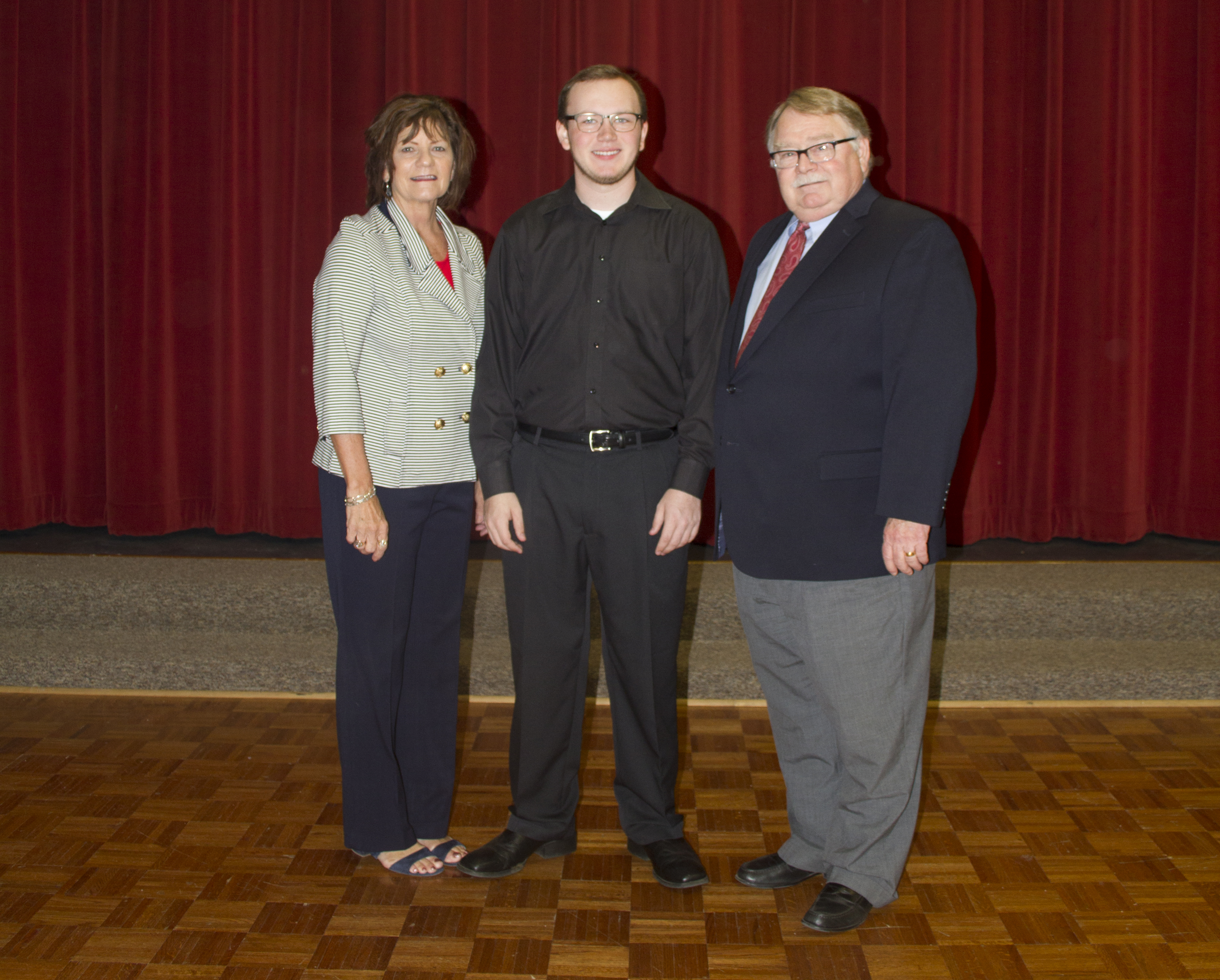 Hill College President Dr. Pam Boehm, sophomore music student Allen Pack from Grandview, and Performing Arts Instructor/Music Program Coordinator Phillip Lowe.