News
Four Hill College music students awarded Starlite Scholarships
09.22.17
Four music students, Paolo Bigiarini, Jessi McDonough, Christian Rivera and Kerith Wooldridge, were selected to receive the Starlite Scholarship for 2017-18.
Bigiarini, a sophomore percussion music major from Aosta, Italy, plans to attend Texas Christian University after graduating from Hill College. "It's a financial struggle to attend college as an international student and the Starlite Scholarship provided by Ms. Bostic is truly a blessing for me to continue my education."  
McDonough, also a percussion music major originally from Alvarado is married and a proud mother of two beautiful children. She plans to finish her music education degree at Southwestern Adventist University upon completion of her associate degree. "I am so grateful for the monetary assistance that the Starlite Scholarship is providing; raising a family is costly, and every little bit helps in making my college experience more successful and less financially stressful."
Rivera, originally from San Pedro Sula, Honduras, is majoring in Criminal Justice and plans to transfer to Sam Houston State University and eventually to the University of Houston for a Juris Doctorate Degree, enjoys playing electric bass in the band. "This scholarship means that I will be able to get closer to my dream of going to law school and allows me to better prepare for the future and inspires me to keep going. 
Wooldridge, is a sophomore music education major at Hill College and graduated from Joshua High School. He plays trombone and other low brass and plans to transfer to Texas Christian University upon completion of his associate of arts degree from Hill College. "This scholarship means a lot to me and will definitely help me to keep moving forward in my education. I am very grateful!"
Hill College alum Robin Roberts Bostic created the Starlite Scholarship Fund in 2011 with a $50,000 gift providing $5,000 each year to deserving music students. Bostic attended Hill College from 1979-81 on a basketball and tennis scholarship. She also received cheerleading, choir and band scholarships and described how much they impacted her and hopes to do the same for others.
###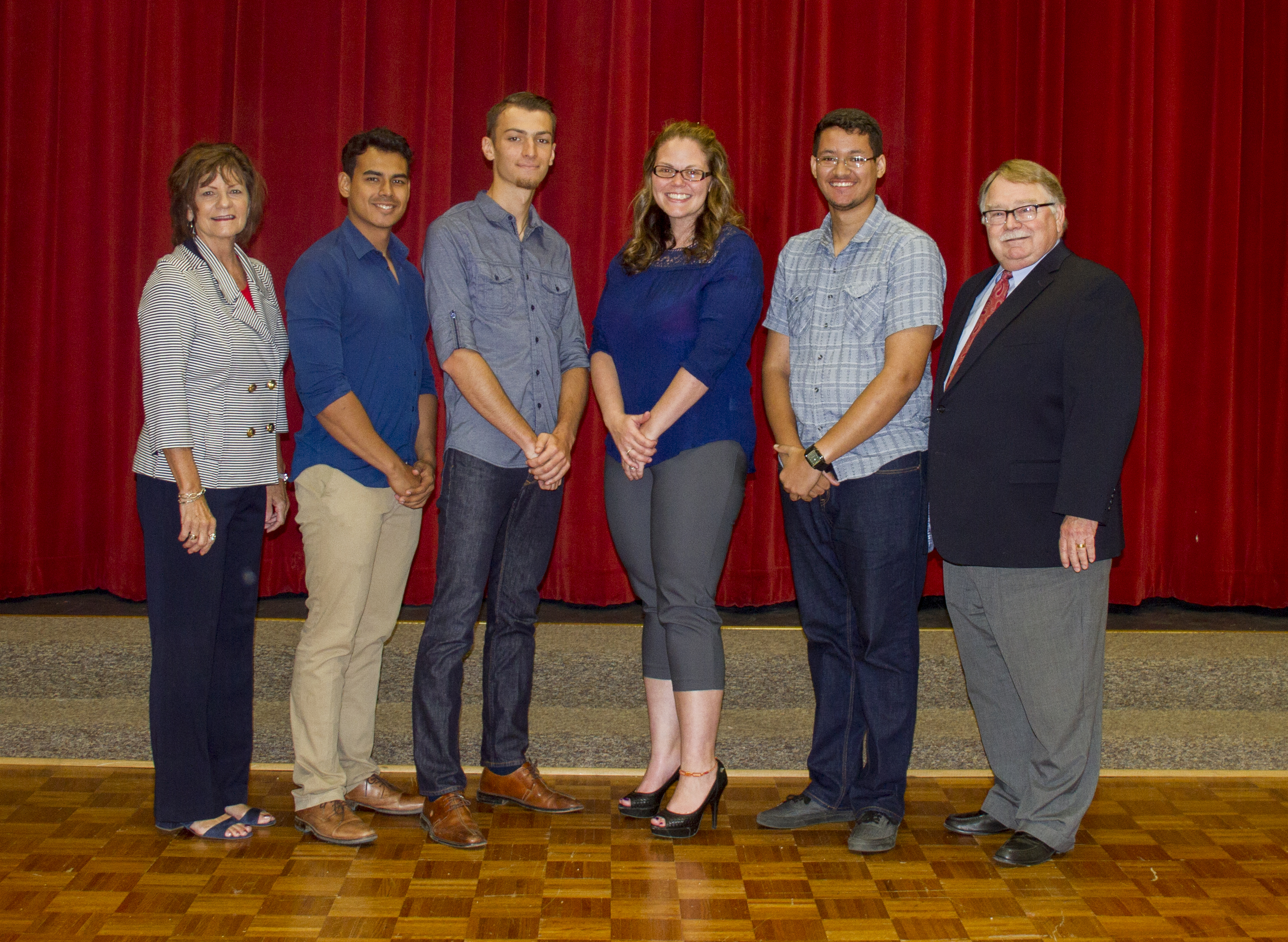 From L-R: Hill College President Dr. Pam Boehm, Christian Rivera, Paolo Bigiarini, Jessi McDonough, Kerith Wooldridge and Mr. Phillip Lowe.