News
Hill College Johnson County Campus SGA students aid in hurricane relief efforts
10.17.17
CLEBURNE, TEXAS—The Johnson County Campus of Hill College donated over 100 school desks to Ingleside, Texas, the town Cleburne partnered with for hurricane relief efforts.
Jon Forsythe, the campus safety officer for the Johnson County Campus came up with the idea to donate the desks after hearing that four out of seven buildings in Ingleside independent school district were damaged.
Emergency medical services professions program coordinator, Paul Vogt, and nine paramedic students spent time loading up unused desks to be taken to the Ingleside ISD. 
The Johnson County Campus Student Government Association (SGA) also created a donation campaign to help the Ingleside animal shelters. The SGA will be collecting donations from students and faculty, as well as donating $100 of their chapter funds, to buy soap to send to the shelters to clean the animals. 
###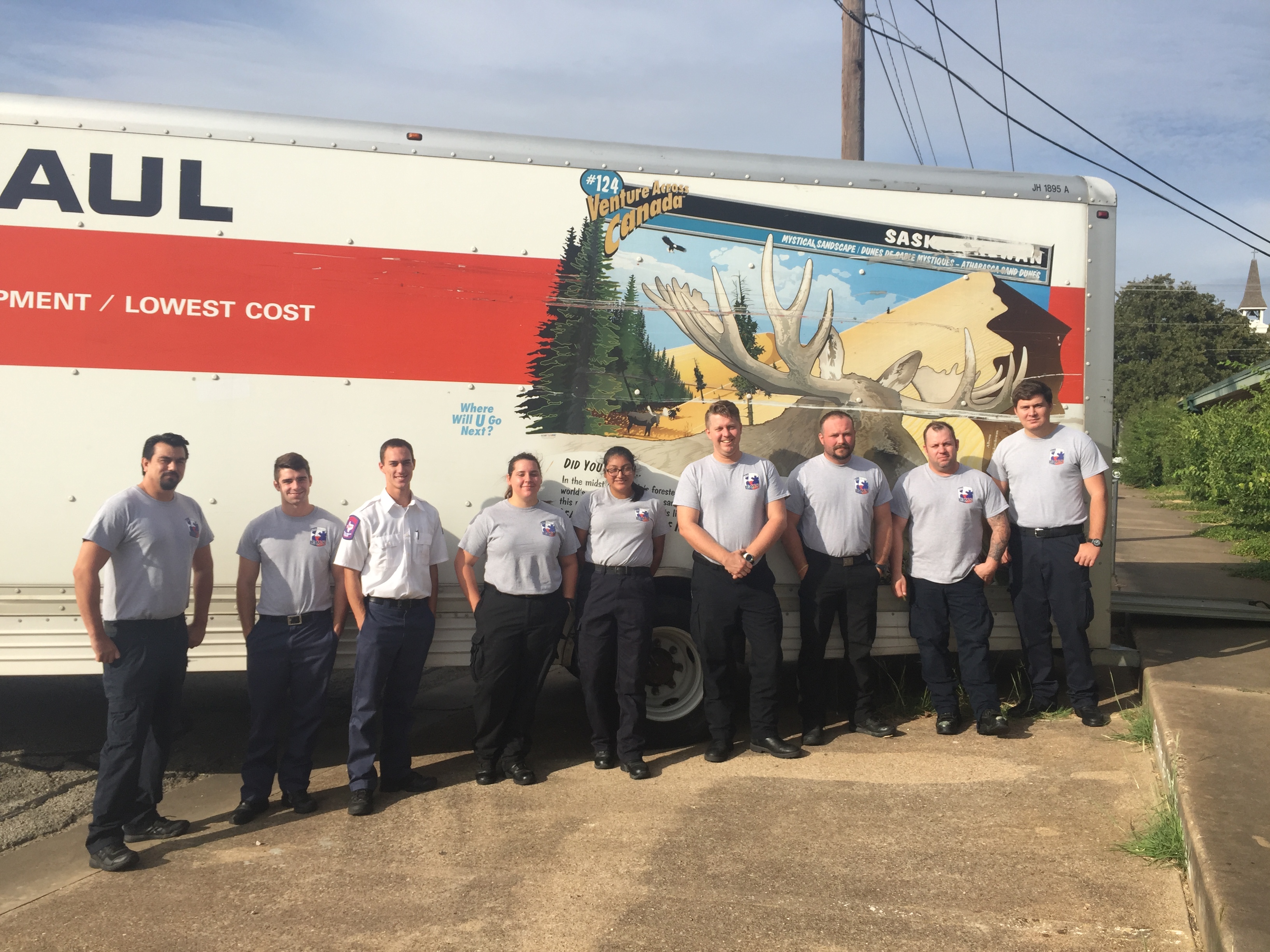 L-R: Jonathan Laurels, Andrew Linahan, Colby Silva, Heather Lindsey, Katherine Gomez, Israel Bowman, Dustin Johnson, Rodney Hall and Chad Lance.