News
Hill College hosted the North Texas Community College Consortium Leadership Conference in September
10.05.17
Hill College hosted the North Texas Community College Consortium's (NTCCC) 23rd Annual Fall Leadership Conference on Sept. 14-15, 2017. Over 200 higher education professionals, representing different institutions across Texas, attended the event. 
Hill College President Dr. Pam Boehm and President of NTCCC participated in the president's panel discussion, "Finishing What We Start" along with Mountain View College President Dr. Robert Garza and Collin College Executive Vice President Brenda Kihl.  
President Boehm was elected chair of the NTCCC board of directors meeting during the conference board meeting Sept. 16. Her term is one-year and began with Hill College hosting the annual conference and serving as a keynote speaker. Boehm's duties this year as board chair include participating in the monthly executive steering committee conference calls as well as presiding over the board of directors meetings. 
Seven Hill College faculty and staff members led conference sessions about an array of unique and innovative techniques they have implemented into their work at Hill College.
Joe Shaughnessy, director of educational support services, presented about the planning process he used in the Hill College Library renovation project of 2016.
Dr. Don Nelson, biology instructor/lab coordinator, presented the open lab concept he uses to increase student enrollment and performance. Dr. Nelson discussed the positive and negative sides of the concept, and the successes that both students and faculty have seen since the implementation of open lab. 
Drew Proctor, Spanish instructor/program coordinator, presented with Weatherford College's psychology instructor/department head Romney Landis about bridging the gap between the college and the collegiate high school.
Brian Bennett, welding instructor/program coordinator; Tammy Logan, executive director of community and workforce education; and Dr. Kayla Kelly, dean of program development and student success, spoke about workforce training for an underserved industry: RV technician. 
Tours of the Texas Heritage Museum were provided by Dean John Versluis, showcasing the museum's three divisions; Galleries and Collections, the Historical Research Center and the Hill College Press. 
The NTCCC Consortium Leadership and Renewal Academy (CLARA) graduated the 2016-17 class during the conference. Proctor and Bennett graduated from the leadership program. 
###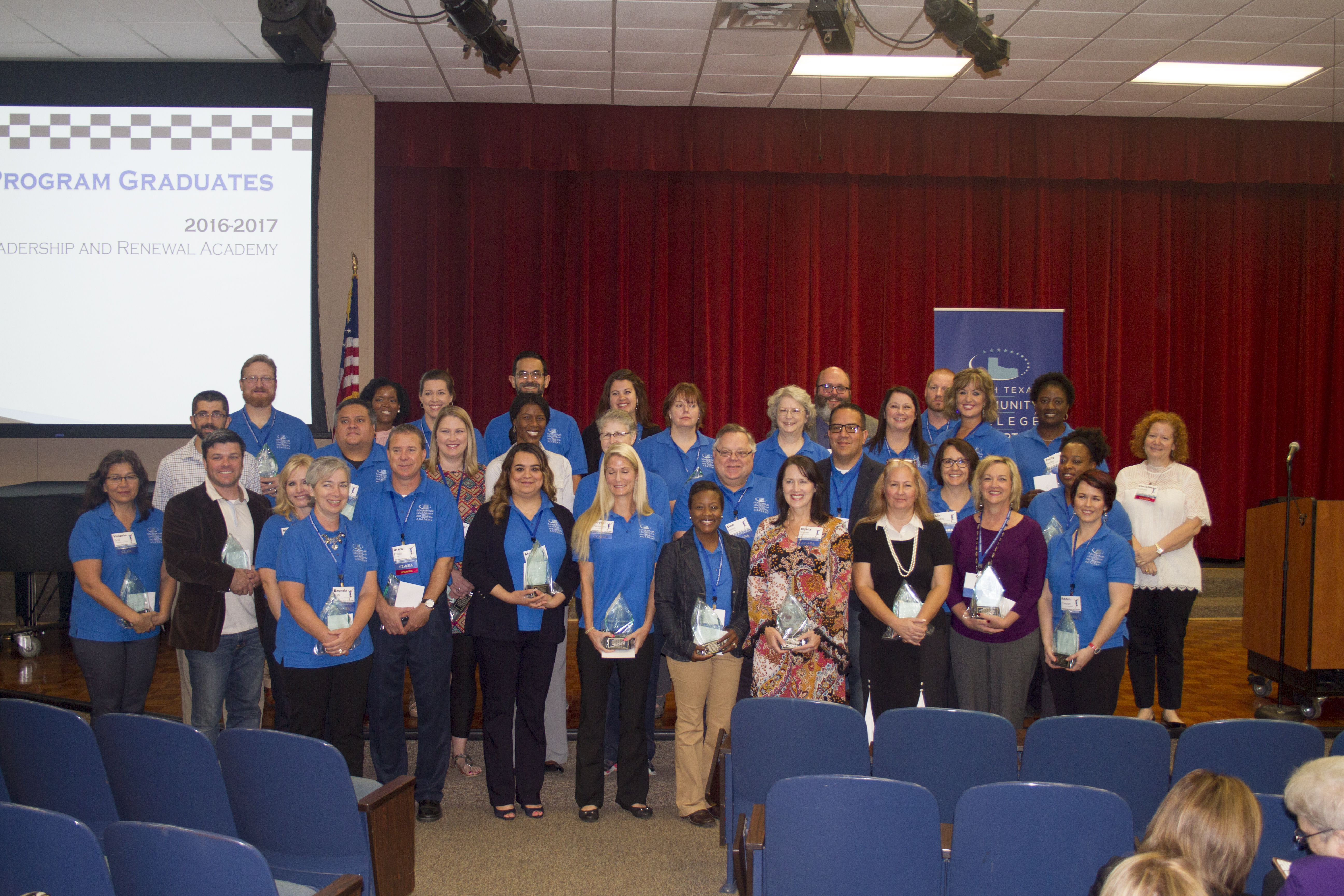 NTCCC Consortium Leadership and Renewal Academy (CLARA) 2016-17 graduating class.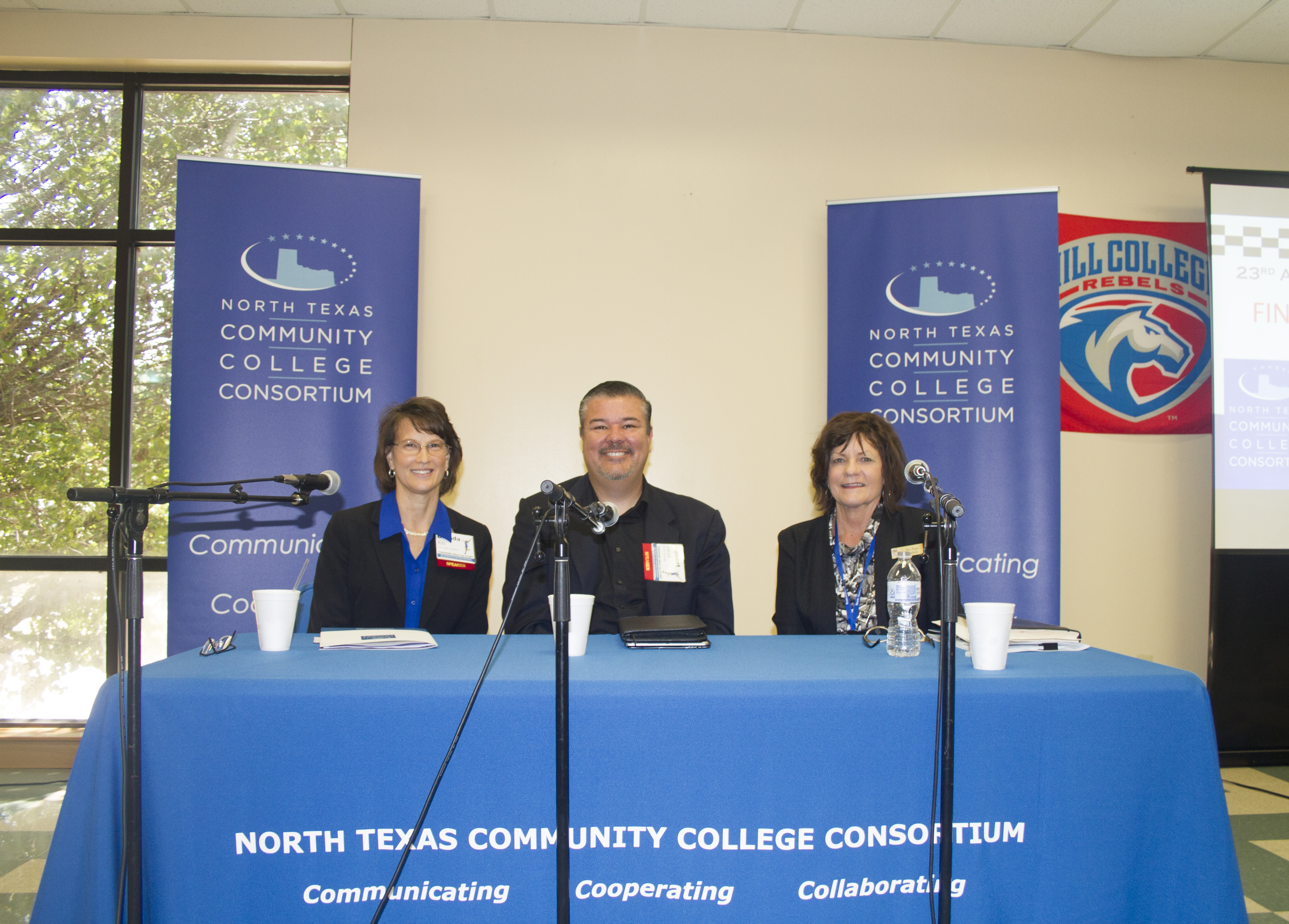 L-R: Dr. Brenda Kihl, executive vice president, Collin College; Dr. Robert Garza, president, Mountain View College; Dr. Pam Boehm, president, Hill College.