Hill College to host annual Boots and Suits event honoring retiring President Boehm
  Jessyca Brown
  Monday, February 28, 2022 8:01 AM
  General Events
Hillsboro, TX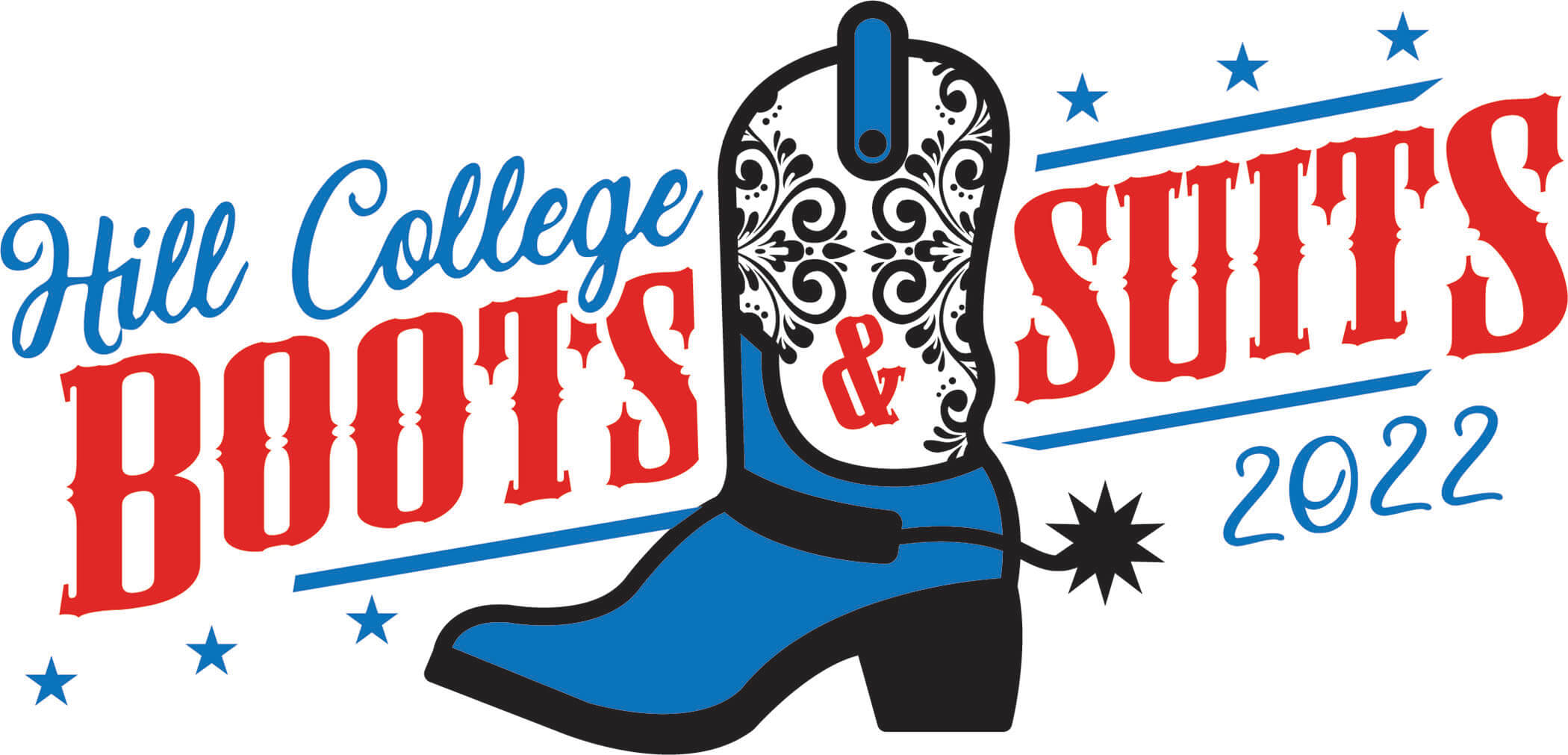 Hill College will host its 17th annual Boots and Suits event Thursday, April 7, from 6 to 8 p.m. at the James Event Center in Joshua. As in past years, the event celebrates and supports higher education locally by raising scholarship funds exclusively for students in the Hill College service area. Additionally, this year the event will celebrate retiring president, Dr. Pam Boehm, and her 41 years of service to Hill College students and the community.
"We look forward to this event each year as it brings together the community for the benefit of our students," said Hill College Vice President of External Affairs Jessyca Brown. "It is bittersweet that this year we will also be celebrating our retiring president and her many accomplishments."
Community support of the Boots and Suits event strengthens Hill College's ability to lead students toward success. Each year, Hill College serves over 5,000 students as they make the choice to advance their education through one of the college's career and education pathways: arts and humanities; business and industry; health and public service; and science, technology, engineering and mathematics.
Businesses or individuals interested in supporting the event have several partnership levels to choose from including: presenting partner for $7,500; gold buckle partner for $5,000; silver buckle partner for $2,500; bronze buckle partner for $1,000; and fund a future partners for $500. Individual tickets are available for $60 per person. Additional event, ticket, and partnership details are available at http://www.hillcollege.edu/boots. If you have questions or need assistance, contact Ally Tello at atello@hillcollege.edu.