---
Program Summary
Cosmetology is more than cutting hair. It is a profession that will tap into and develop every talent you possess and is only the first step in shaping your destiny.
The Cosmetology Technology Program at Hill College offers theory and practical instruction to prepare you for employment as a licensed cosmetologist. Each location at Hill College is licensed by the Texas Department of Licensing and Regulation.
Hill College offers courses for cosmetology operator, cosmetology instructor, and high school dual credit. When you complete the entire curriculum, you are qualified to take the examination for licensing given by the Texas Department of Licensing and Regulation.
CHI/Farouk Systems Flagship Partner

Hill College's Cosmetology Program officially became a Flagship CHI Partner School in 2016 with full approval from the Hill College Board of Regents. This partnership holds a strong commitment to providing the college with the necessary tools and education to offer an excellent foundation for cosmetology students. Additionally, the program allows each cosmetology student the opportunity to take their knowledge to the next level with an associate degree upon graduation.
Students will have the opportunity to train with top-of-the-line products and tools and have access to expert beauty professionals. Hill College faculty are certified CHI Educators. Students have the opportunity to learn from CHI/Farouk Systems' top international artists and stylists.
---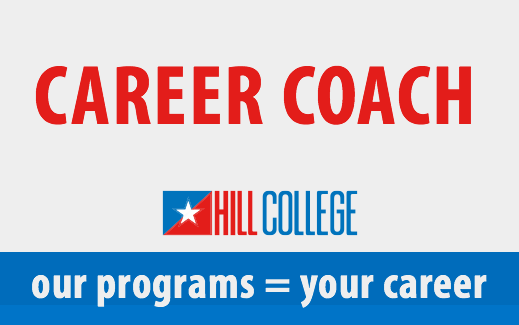 ---
EDUCATION PLAN(S)
DEGREE/CERTIFICATE OPTION(S)
Nail Technology
Certificate of Completion
16 Credit Hours
Cosmetology Instructor
Certificate of Completion
24 Credit Hours
Facial Specialist/Esthetician
Certificate of Completion
26 Credit Hours
Cosmetology High School Operator
Certificate of Completion
33 Credit Hours
Cosmetology
Associate in Applied Science
60 Credit Hours
---
PROGRAM HIGHLIGHTS
Hands-on training 
Four areas of study/specialization available
Only program of its kind offered in the area
Program offered in Hill and Johnson counties
Certificate and Associate Degree options
Licensed by TDLR
CHI/Farouk Systems Flagship Partner
Certified CHI Educators 
---
OBJECTIVE
It is the objective of Hill College to assist our students in becoming professional cosmetologists by teaching the theory and basic skills necessary to successfully pass the state bar examination. The students will be prepared for entry level employment as cosmetologists.
---
REQUIREMENTS
Must be at least 17 years of age or high school dual credit student.
Must furnish transcript from last school attended.
Must be a high school graduate, have Certificate of High School Equivalency, or ability to benefit.
Must pay tuition, purchase textbook, workbook, kit, and uniform & container for kit.
Must complete TDLR application.
Must furnish two pictures approximately 1 1/2" x 1 1/2".
Must furnish debit or credit card for $25.00  (TDLR fee for enrolling in course.).
TDLR Criminal Conviction Guidelines
TDLR Cosmetologist Forms and Online Renewals
Cosmetology Photo
NOTICE: Students will not be allowed to attend class until above requirements are met. For more information on the cosmetology program and student requirements, please read the Cosmetology Student Handbook.
 For a complete list of program requirements, please visit the catalog
online at www.hillcollege.edu.

For more information, please visit the Hill College Advising Center on the Hillsboro or Johnson County Campuses. 
---
Testing Requirements
For more information, contact the Student Success and Advising center at 254-659-7650 or 817-760-5650.

Class hours are from 8 a.m.- 5 p.m., Monday-Thursday, during the fall and spring semesters. Summer hours are 7:30 a.m. - 5 p.m., Monday-Thursday.
---
Sampling Of Classes
Artistry of Hair
Principles of Skin Care
Nail Enhancement
Fashion Image
Principles of Retailing
Chemical Reformation & Related Theory
Advanced Cosmetology Techniques
Instructional Theory & Clinic Operation
---
Hill County Campus, Hillsboro
Monday: Closed
Tuesday - Thursday:
9:00 to 11:00 a.m. and 1:00 to 3:00 p.m.
254.659.7940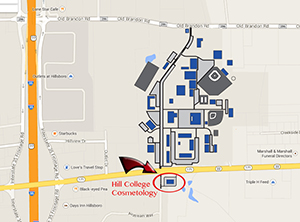 ---
Johnson County Campus, Cleburne
Monday – Thursday
9:00 to 10:30 a.m. and 1:00 to 3:30 p.m.
817.760.5940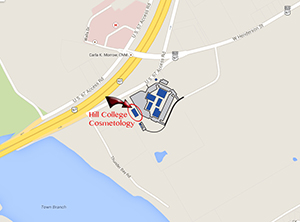 Quick Facts: Barbers, Hairstylists, and Cosmetologists
Quick Facts
Quick Facts
2017 Median Pay
$24,900 per year
$11.97 per hour
Typical Entry-Level Education
Post-secondary non-degree award
Work experience in a related occupation
None
On-the-job training
None
Number of Jobs, 2016
673,700
Job Outlook, 2016-2026
13% (Faster than average)
Employment change, 2016-2026
87,600
What Barbers, Hairstylists, and Cosmetologists Do
Barbers, hairstylists, and cosmetologists provide haircutting, hairstyling, and a range of other beauty services.
Barbers, hairstylists, and cosmetologists work mostly in a barbershop or salon. Physical stamina is important, because they are on their feet for most of their shift. Many work full time, but part-time positions are also common.
How to Become a Barber, Hairstylist, or Cosmetologist
All states require barbers, hairstylists, and cosmetologists to be licensed. To qualify for a license, candidates are required to graduate from a state-approved barber or cosmetology program and then pass a state exam for licensure.
The median hourly wage for barbers was $12.33 in May 2017.
The median hourly wage for hairdressers, hairstylists, and cosmetologists was $11.95 in May 2017.
Employment of barbers, hairstylists, and cosmetologists is projected to grow 13 percent from 2016 to 2026, faster than the average for all occupations. Population growth will lead to greater demand for hair care services.

Bureau of Labor Statistics, U.S. Department of Labor, Occupational Outlook Handbook, Barbers, Hairstylists, and Cosmetologists, on the Internet at https://www.bls.gov/ooh/personal-care-and-service/barbers-hairstylists-and-cosmetologists.htm (visited November 28, 2018).

Hill College uses College Central Network as its official resume and job posting service.  Local employers post jobs exclusively to our school via the CCN site.  Students and alumni, create your account profile at www.collegecentral.com/hillcollege to:
Easily search and apply to local and national full-time, part-time, internship/co-op job opportunities
Create and upload your resume and career portfolio to make available to employers
Access event announcements, career advice documents, podcasts, videos, and articles
Cosmetology Program Coordinator
Chris Andry 
Located on the Johnson County Campus. Chris's office is located in the Technology Building, 2117 Mayfield Parkway, Cleburne, Texas. Chris may be reached via email at candry@hillcollege.edu or via phone at 817.760.5943.
Hill County Campus, Hillsboro
254.659.7941
Salon & Spa
254.659.7940

Johnson County Campus, Cleburne
817.760.5940
Salon and Spa
817.760.5940
---