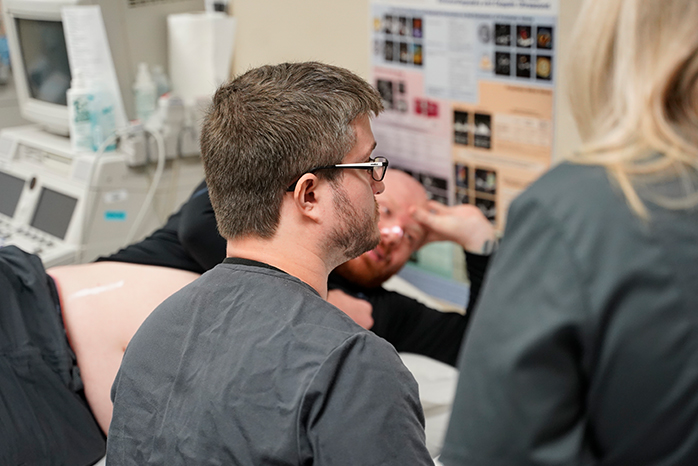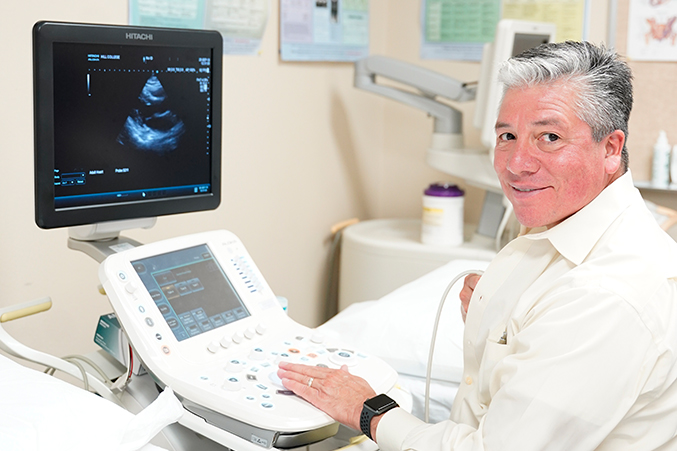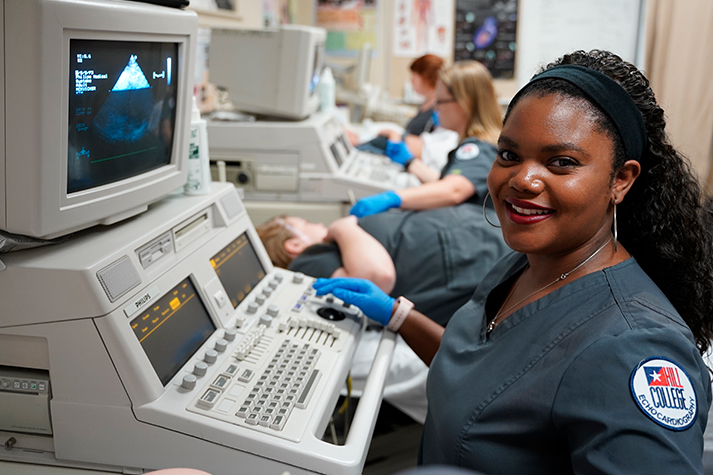 ---
Program Summary
The Hill College Echocardiography Program is a two-year course of study leading to an Associate of Applied Science degree in Echocardiography Technology. It prepares a student to enter the workforce as an echocardiography technician producing echocardiograms.

An echocardiogram is a painless, noninvasive procedure using ultrasound waves to create pictures and take measurements of the inside of a person's heart.

The Hill College program is comprehensive through the teaching of scanning skills, pathophysiology, cardiovascular pharmacology and all the skills and knowledge necessary to become a registered cardiac sonographer.

The program also includes more than 900 hours of clinical work performed at hospitals and clinics.

Further program information can be found under the About tab below.
---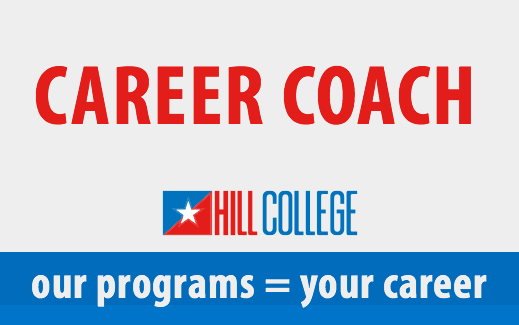 ---
Cardiac Sonographer

Diagnostic cardiac sonographers (also known as an echocardiography technologist) use ultrasound machines, laptops and transducers to create images of the inside of patients' hearts. Additionally, they're responsible for maintaining all of the imaging equipment. Since this imaging is typically non-invasive, cardiac sonographers are one of the first health professionals patients see to determine the source of heart related issues.
---
Program Accreditation

Pass Rate on National Credentialing Exam
Year
Pass Rate
Retention
Positive Placement
2016
100%
91%
90%
2017
100%
100%
89%
2018
100%
100%
90%
2019
*84%
95%
90%
 * COVID closures created testing difficulties for students.
---