Hill College Fire Academy graduates honored
  Hill College
  Monday, January 8, 2018 12:36 PM
  Academics
Hillsboro, TX
Hill College hosted a Fire Academy graduation ceremony Dec. 6 at the Vara Martin Daniel Performing Arts Center on the Hill County Campus to honor its 24 graduates. 
Robert Matthews, fire science coordinator and instructor, gave the keynote address to the two classes.
Hill College President Dr. Pam Boehm and Matthews presented the class with their certificates.           
Class 29 graduates were: January Boman of Hillsboro; Jayson Deleon of Venus; Jacob Elkins of Waco; Alex Farnan of Burleson; Tanner Finley of Hillsboro; Matt George of Burleson; Jose Orozco of Hillsboro; Zachary Perritt of Corsicana; Justin Rejcek of Morgan; Diamond Salazar of Whitney; Carrington Steward of Mansfield; Robert Teague of Waxahachie; Blake Watkins of Whitney; Gage Wilmarth of Burleson.
Class 30 graduates were: Asenati Cook of Waianae, Hawaii; Thomas Downs of Grandview; Jack Gallagher of Cleburne; Christian Gomez of Burleson; Michael Seth Miller of Rio Vista; Tyler Myers of Abilene; Mitchell Rhodes of Flower Mound; Mitchell Teel of Blum; James Upchurch of Itasca; Britt Williams of Burleson.
For more information about the Hill College fire protection program, please visit: www.hillcollege.edu.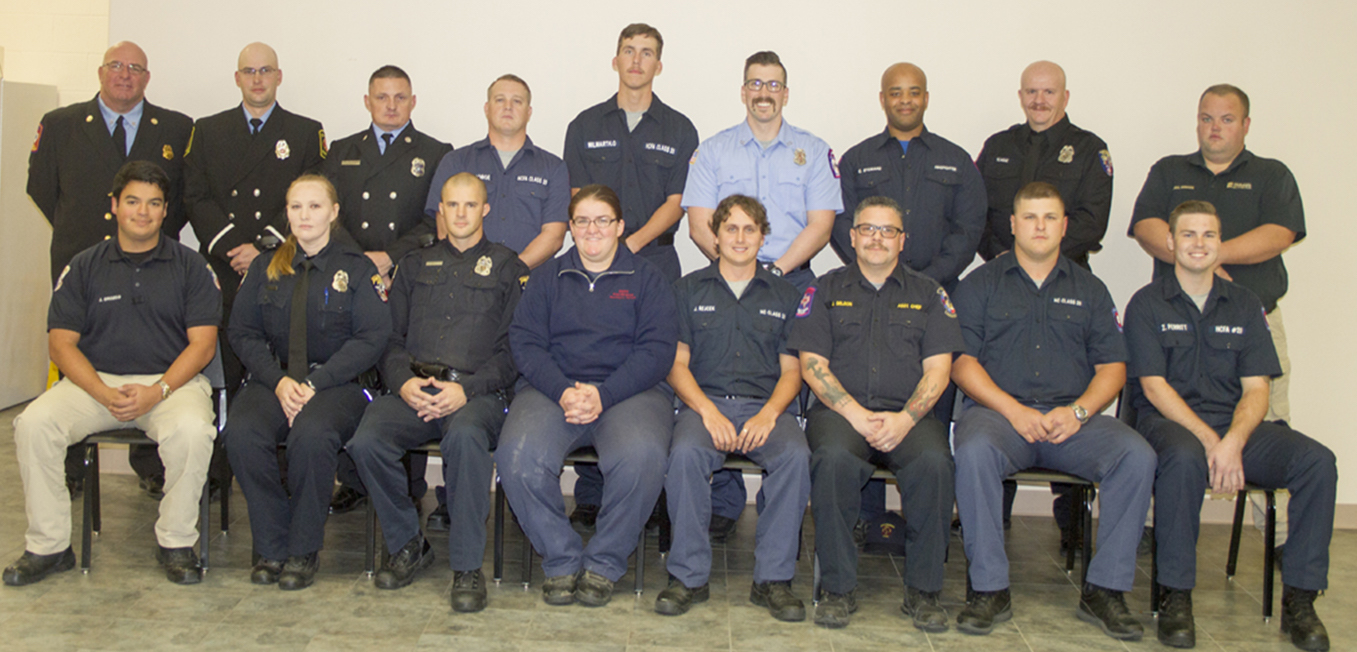 Hill College Fire Academy Class 29