Hill College Music Department hosts guest speaker
  Hill College
  Thursday, February 8, 2018 2:41 PM
  General Events
Hillsboro, TX
The Hill College Music Department hosted special guest speaker, Dr. David Music, Professor of Church Music at Baylor University Wednesday, Feb. 7, in the Vara Martin Daniel Performing Arts Center. Dr. Music presented on Early Singing Schools, Shaped Note Singing and the Sacred Harp. Dr. Music is an authority in church hymnody and has been at Baylor University since 2002, where he serves as director of the annual Baylor Sacred Harp sing.
Prior to coming to Baylor, Music taught on the faculty of the School of Church Music at Southwestern Baptist Theological Seminary, Fort Worth, Texas (1990-2002), where he also served as Associate Dean of the Performance Division (1992-96), Acting Associate Dean of the Academic Division (1991-92, 1998-99), and was named to the Thad Roberts Chair of Church Music Ministry (2001-02). He is a graduate of Southwestern Baptist Seminary (M.C.M. 1973; D.M.A. 1977) and California Baptist College (B.A. 1970).
Dr. Music is the author of William J. Reynolds: Church Musician (2013), Christian Hymnody in Twentieth-Century Britain and America: An Annotated Bibliography (2001), Instruments in Church: A Collection of Source Documents (1998), and Hymnology: A Collection of Source Readings (1996). He has co-authored or edited four other books, as well as publishing editions of A Selection of Shape-Note Folk Hymns for A-R Editions' Recent Researches in American Music series (2005), John Weldon's opera The Judgment of Paris for the Recent Researches in the Music of the Baroque Era series (1999), and Oliver Holden (1765-1844): Selected Works in the Music of the New American Nation series (Garland, 1998).
###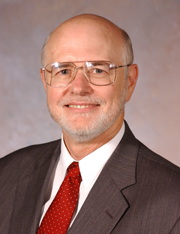 Dr. David Music