Hill College honors Fire Academy graduates
  Hill College
  Monday, May 14, 2018 2:54 PM
  Academics
Hillsboro, TX
Hill College hosted a Fire Academy graduation ceremony May 9 at the Vara Martin Daniel Performing Arts Center on the Hill County Campus to honor its five graduates.
Robert Matthews, fire science coordinator and instructor, gave the keynote address.
Hill College President Dr. Pam Boehm and Matthews presented the class with their certificates.            
Class 31 graduates were: Kevin Joseph James, Paul David Key and Eric Wayne Lewis, who was valedictorian.
Class 32 graduates were: Joshua Brandon Dangel, who was valedictorian, and Carlos Narvaez. 
For more information about the Hill College fire protection program, please visit: www.hillcollege.edu.
###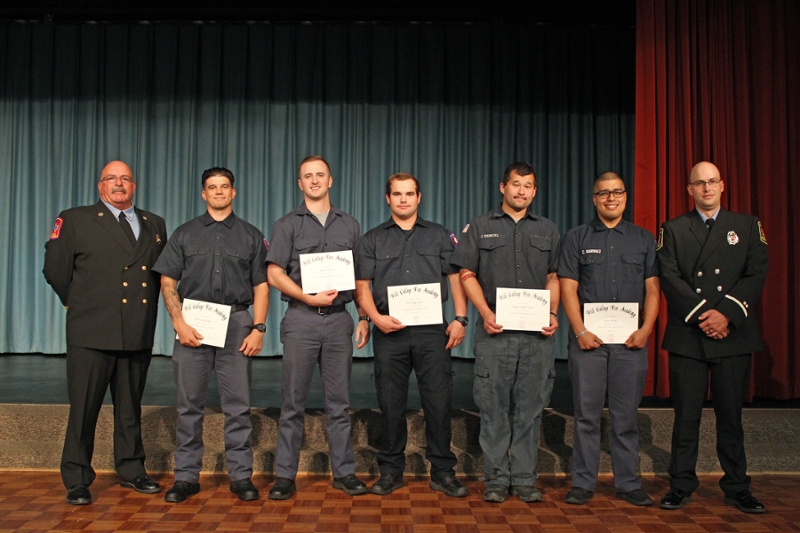 Cutline, L-R: Robert Matthews, Kevin Joseph James, Paul David Key, Eric Wayne Lewis, Joshua Brandon Dangel, Carlos Narvaez and Chris Lidster