Hill College Honors Fire Academy graduates
  Hill College
  Friday, December 7, 2018 10:25 AM
  General Events
Hillsboro, TX
Hill College hosted a Fire Academy graduation ceremony Dec. 3 at the Vara Martin Daniel Performing Arts Center on the Hill County Campus to honor its 21 graduates.
Robert Matthews, fire science coordinator and instructor, gave the keynote address.
Hill College President Dr. Pam Boehm and Matthews presented the class with their certificates.           
Class 34 graduates were: Christian Albright of Whitney, Michael Cooper of Godley, Nicholas Hoskins of Rio Vista, Nicholas Lares of Cleburne, April Lusk of Italy, Kelton Mansfield of Whitney, Enrique Martinez of Alvarado, Cloy Pollet of Whitney and Jonathan Price of Alvarado.
Class 35 graduates were: Jayden Arthur of Alvarado, Jakob Bartlett of Joshua, Gordon Carlson of Keller, Quirino Cordero of Granbury, Brian Gall of Tolar, Braxton Gilbert of Cleburne, Garrett Johnson of Watauga, Jamie Jordan of Burleson, Hannah Landwersiek of Whitney, Marbella Mata of Fort Worth, Robert Onderdonck of Grandview and Blake Wooten of Granbury.
The Hill College Fire Protection Technology Program offers comprehensive training in this rewarding field of service. The program prepares students for the firefighter's job with not only classroom experience, but also hands-on skills and physical training. The program meets or exceeds all of the requirements established by the Texas Commission on Fire Protection Basic Structure Fire Suppression curriculum and encompasses all aspects of knowledge needed to be successful in fire protection, preparing students to take all state certification exams.
Fire Protection Technology classes are offered in day, night and hybrid blocks for learning convenience. The Hill College Fire Academy is licensed by the Texas Commission on Fire Protection.
For more information about the Hill College fire protection program, please visit: www.hillcollege.edu/fire. Registration is now open for Hill College's December mini-mester and spring semester. The three-week mini-mester begins Dec. 10, and the spring semester begins Jan. 14, 2019. Hill College's extensive class schedule offers courses in 36 subject areas in four career pathways.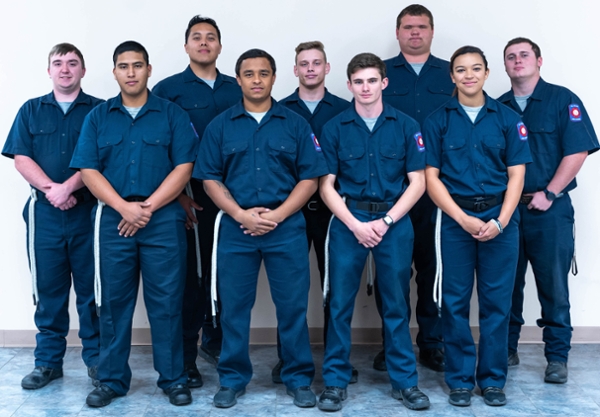 Photo cutline: Class 34 graduates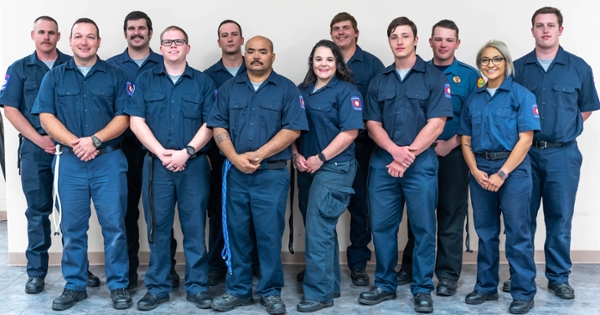 Photo cutline: Class 35 graduates