Hill College Selects NISOD Excellence Award Recipients
  Hill College
  Monday, January 28, 2019 8:27 AM
  General Events, Academics
Hillsboro, TX
Hill College is proud to announce its recipients of the annual National Institute for Staff and Organizational Development (NISOD) Excellence Awards. The 2019 honorees include Lauri Heintz, biology instructor, and Kyle May, criminal justice program coordinator and instructor.
Heintz has taught biology of non-majors, anatomy and physiology and nutrition at Hill College for 13 years.  "I feel encouraged that my peers voted to recognize me for this award. I always try multiple techniques to find a way to reach every student in my course, while also working hard to reduce the cost of my courses for my students," said Heintz. "I have initiated the loaning of lab kits to students in our non-majors biology courses so they don't have to purchase expensive third party kits, and I use open educational resources (OER) when possible. All students deserve a quality education even when money is tight."
May, who has been at Hill College since 2010 said," This award means a great deal to me because it is voted on by faculty members and it is always more meaningful to be recognized by your peers."
Excellence Award recipients will be celebrated during NISOD's annual International Conference on Teaching and Leadership Excellence, May 25-28, in Austin. During the Excellence Awards Dinner and Celebration, each Excellence Award recipient receives a specially cast, pewter medallion hung on a burnt-orange ribbon. The names, titles, and colleges of all Excellence Award recipients are included in a special booklet that features congratulatory ads from many of the recipients' colleges. In addition, presentations at the conference involving Excellence Award recipients are indicated in the Conference Program with a special icon. 
NISOD's Excellence Awards recognize men and women each year who have demonstrated an outstanding commitment and contribution to their students and colleagues. In 1989, in connection with a University of Texas at Austin national study of teaching excellence, NISOD hosted its first ceremony honoring NISOD Excellence Award recipients. The response to that ceremony was so positive that NISOD began what has become the largest and most inspiring gathering that recognizes the contributions and achievements of community and technical college faculty, administrators, and staff.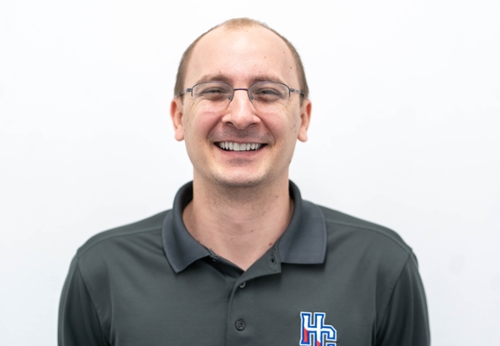 Photo cutline: Kyle May, criminal justice program coordinator and instructor.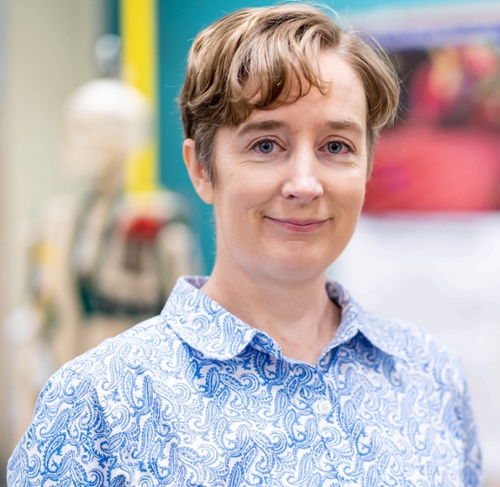 Photo cutline: Lauri Heintz, biology instructor.