Hill College Police Academy to begin offering classes March 18
  Hill College
  Friday, March 1, 2019 8:13 AM
  General Events, Academics
Hillsboro, TX
The Hill College police academy will begin offering classes March 18. The basic academy program involves approximately 800 hours of classroom and hands-on training. Completion of this training allows individuals to take the TCOLE licensing examination to become a Texas Peace Officer.
"I am excited to see our police academy program come to life. We will again be able to provide training for aspiring police officers and those already working in the field," said Coordinator Mike Hughes. "Policing is a noble profession. It makes me proud Hill College can be a part of adding to the ranks of those men and women who protect us and serve our communities." 
The basic academy program is available to individuals who meet admission standards and are accepted for attendance. Attendees must be prepared for a demanding program. The process is mentally and physically challenging. There are significant time demands both in and out of the classroom. 
The program typically runs Monday through Thursday during the day. Alternative times may be available as local demand requires and time allows.
The police academy will also offer in-service classes to officers already working in the field. Continuous training is important. Law, community relations, crisis intervention and de-escalation are but a few examples of the types of training necessary to keep an officer's knowledge and skills sharp. The in-service training program strives to advance the knowledge and skills of criminal justice practitioners, better equipping them to continue the practice of their duties and responsibilities in society.
The mission of the academy is to provide training and testing that ensures each student graduates with the demonstrated character, knowledge, problem-solving abilities, human relations, communication and physical skills necessary to meet the professional standards required of a peace officer. 
Hughes started his professional career with the U.S. Air Force, serving with security forces assigned to safeguard military assets. He is a veteran of Operation Desert Shield/Desert Storm. He retired as a captain with the Saginaw Police Department and later served as police chief in Wasilla, Ala.
Hughes holds a Master Peace Officer certificate through the Texas Commission on Law Enforcement as well as a master's degree in Criminal Justice Management from Sam Houston State University, a bachelor's degree in Criminal Justice Administration from Columbia College and an associate degree from Tarrant County College (TCC).  He is a graduate of the Leadership Command College and the Command Staff Leadership Series through the Law Enforcement Management Institute of Texas. Hughes also has the distinction of being a graduate from the 220th Session of the FBI National Academy in Quantico, Va.
Admission requirements and forms can be found at www.hillcollege.edu/policeacademy. For more information about the program, please contact Police Academy Coordinator Mike Hughes at mwhughes@hillcollege.edu or 254.659.7983.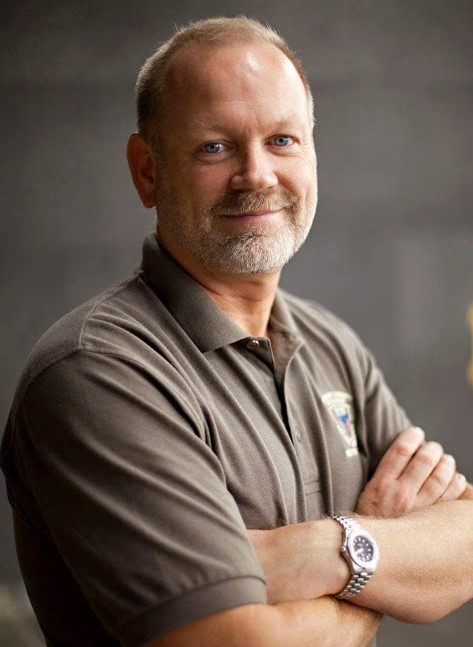 The Hill College Police Academy is led by Coordinator Mike Hughes.