Hill College students complete Phlebotomy Technician course
  Jabria Washington
  Thursday, July 25, 2019 8:24 AM
  Academics
Hillsboro, TX
Hill College students complete Phlebotomy Technician course
For immediate release                                                                                                                                      
Date: July 25, 2019
Contact: Robin DeMott, Director of Communications, rdemott@hillcollege.edu, O: 254-659-7771, M: 309-368-7786
HILLSBORO, TEXAS—Eight Hill College students completed the Phlebotomy Technician coursework July 17. The students will now begin working on their clinical hours in local clinics and hospitals. Phlebotomy is the practice of obtaining blood for testing purposes.
"Phlebotomy can be a career in itself or it can be used as an entry into other health careers," says Stephen Pape, Dean of Continuing Education.
The program is an in-depth study of phlebotomy and the related skills required by the phlebotomist to function in the healthcare setting. Students complete 120 hours (12 CEUs) of course and clinical work in order to prepare for the national certification exam through the National Health Career Association (NHCA) in which the student will be certified as a Certified Phlebotomy Technician.
Classes are offered at the Johnson County Campus again in October, February, and June on Mondays, Tuesdays, and Wednesdays from 6-10 p.m. CPR for Healthcare Providers is required. This program consists of 72 hours of lecture and 48 hours of clinical activities in a hospital and lab environment. The clinical hours are included in the cost of the program which is $698.
Students are responsible for textbook(s) and supplies which are available in the Hill College bookstore. Registration requirements are located at: www.hillcollege.edu/ce. Qualifying students may be eligible for up to $279 in Texas Public Educational Grant funding.
###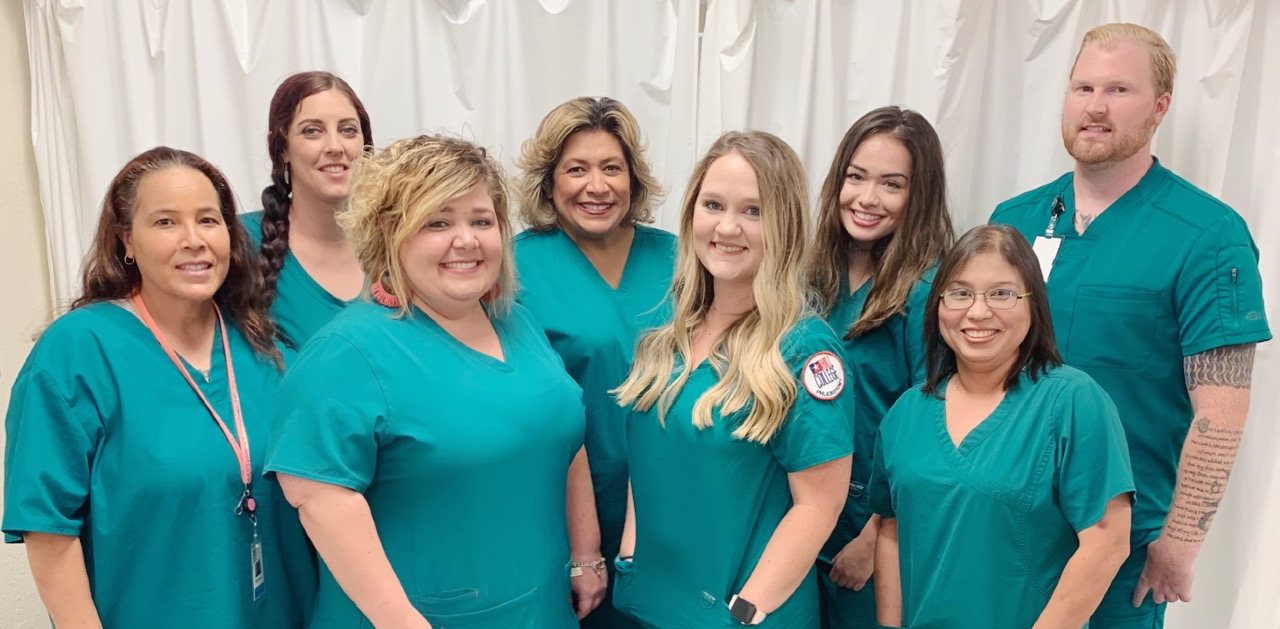 Photo Cutline: Back row L to R: Shelby Savage of Godley, Margeori Monsalve of Cleburne, Emma Dalley of Cleburne, Adam Rademacher of Rainbow.
Front row L to R: Sofia Acevedo of Alvarado, Cassie Mullens of Clifton, Katie Cheatham of Cleburne, Mariluz Escobar of Cleburne.