Hill College's former head softball coach steps up as director of development
  Jessyca Brown
  Friday, November 13, 2020 10:06 AM
  Academics
Hillsboro, TX
November 2020 | Issue 1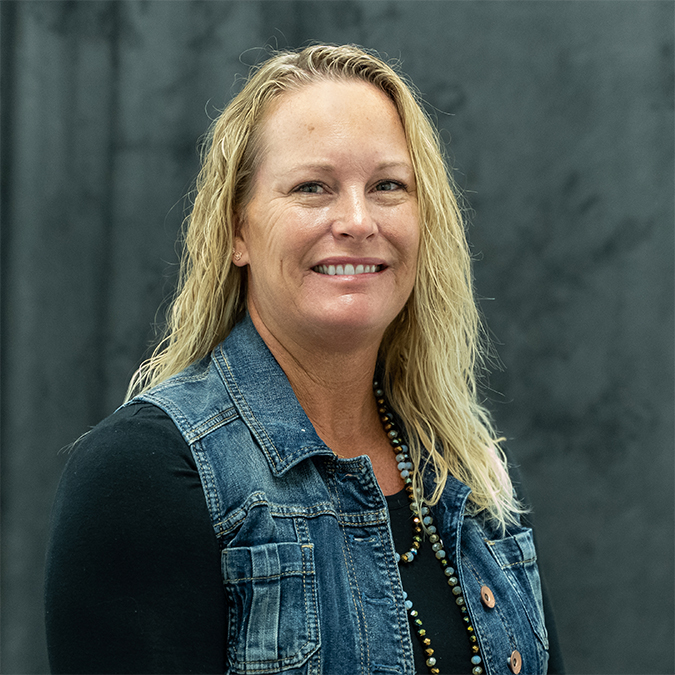 In August, Hill College named Leigh Ebner as its new Director of Development, which includes overseeing the college's alumni outreach efforts.
Ebner brings more than 20 years of community college experience to the position, serving the last 17 years as the head softball coach at Hill College, which she recently retired from.
"Retiring from coaching is the hardest decision I've had to make as an adult so far," Ebner said. "When you're a college coach, recruiting is the most important thing next to getting your athletes ready for competition play, and to be successful on the field would mean missing time with my family."
In her new role, Ebner will lead fundraising programs to support the institution's academic and physical growth, as well as oversee efforts to expand the donor base to contribute to the development and enrichment of Hill College and the communities it serves. She said her primary goal is to grow student scholarship funds.
"There is no better way to help a student, especially one in need, to attain their dream of getting a college degree or certificate than to assist them in paying for college," she said. "Some students would never be able to attend college without these scholarships."
Ebner has led fundraising programs through her extended role in athletics including a unique 100-inning game fundraiser, golf tournaments, and various print and online campaigns and is looking forward to expanding her valuable efforts as director of development.
 "For the last 17 years of my life, I've promoted Hill College and everything it has to offer to potential students, their families, and the community, which has prepared me for this new challenge," Ebner said. "I have a deep passion for how Hill College seeks to improve the educational experience of our students, and I want to help find the resources to give all students that chance."
Ebner believes development is key to the success of Hill College and the communities it serves.
"At the heart of any college's mission is to continually strive for new levels of academic and extracurricular success," she said. "Development and fundraising are essential for inspiring fresh opportunities for Hill College's future generations of students and staff."
Ebner earned an associate degree from Ranger College, where she played softball before transferring to Northeastern State University in Oklahoma where she finished out her two years of eligibility. She earned a bachelor's in Exercise and Sports Studies from Tarleton State University, as well as a master's degree in Physical Education. Ebner is a Grandview resident, along with her husband and two sons.
Ebner can be reached by phone at 254-659-7510 or by email at lebner@hillcollege.edu.
LeighEbner.jpg Cutline:
Hill College Director of Development Leigh Ebner