Hill College men's soccer team returns 11 student athletes as program looks to improve over last season
  Jessyca Brown
  Wednesday, August 24, 2022 3:25 PM
  Athletics
Hillsboro, TX
Hill College Head Men's Soccer Coach Paul Davenport is optimistic about his team's upcoming season following a 6-6 campaign last year.
However, thanks to a slate of sophomore returning players, coupled with an upset win over Western Texas College last season, Hill College did receive some votes to be considered in the National Junior College Athletic Association (NJCAA)'s Preseason Top 20 Ranking.
Western Texas College, also a conference opponent, is currently ranked No. 11 in the nation going into the 2022 season.
"I really like this group of student-athletes," Davenport said. "They have unity and compete as a team. Every player will run for that extra inch."
Davenport said Hill College will be returning 11 sophomores to this year's program, including returning 2021 All-Conference and All-Region 5 midfielder Callum Dobbs from Perth, Australia.
Along with a 23-man roster, this year's Hill College men's soccer team has 12 international players.
2022 Hill College Men's Soccer Roster
​​1-Uriel Santillan-SO-GK-Baytown
2-Javier Quezada-FR-D-Dallas
3-Joseph Abraham-SO-D-London, England
4-Josue Gutierrez-SO-D-San Jose, Costa Rica
5-Anderson Duarte-SO-D-Dallas
6-Callum Dobbs-SO-M-Perth, Australia
7-Esai Romero-FR-M-Fort Worth
8-Edward Gallardo-FR-M-Rowlett
9-Seal Elad-So-F-London, England
10-Garrington Baker-SO-M-Kingston, Jamaica
11-Deion Miller-FR-F-San Jose, Costa Rica
12-Joseph Picotto-FR-M-Torino, Italy
13-Elhadj Diouane-SO-M-Montreal, Canada
14-Deigo Andrade-SO-F-Mineral Wells
15-Fernando Espinoza-SO-M-Fort Worth
16-Tom Bailey-FR-D-Reading, England
17-Eduardo Calderon-SO-D-Fort Worth
18-Guilherme Gava-FR-D-Sao Paolo, Brazil
19-Zack Gorman-FR-D-Montreal, Canada
20-Mondyhal Bol-SO-M-Brisbane, Australia
21-Juan Yman-FR-F-Dallas
22-Cesar Gamez-FR-D-Rowlett
28-Jeffrey Rivera-FR-GK-Irving
Davenport also said his team will be facing two preseason Top 20 opponents this season - No. 8 Coffeyville Aug. 27 in El Dorado, Kansas; and conference rival No. 11 Western Texas College (Sept. 16 at Gateway Park in Fort Worth; and Oct. 4 in Snyder).
All of Hill College's home games this season will be played at Gateway Park in Fort Worth (751 Beach St, Fort Worth, Texas 76111) on a synthetic turf field. For more information, please visit the Hill College Men's Soccer webpage at https://www.hillcollege.edu/Athletics/Soccer-Men/M-Soccer%20.html.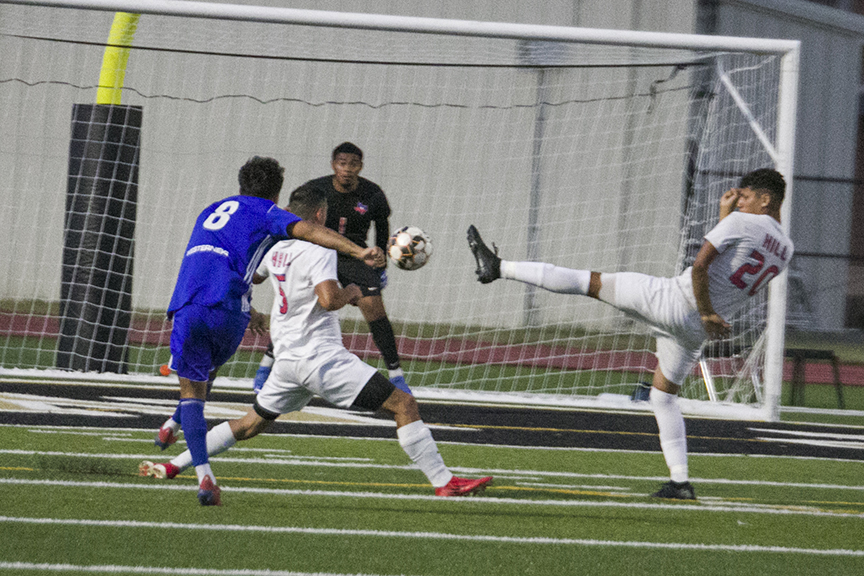 Hill College Men's Soccer Accolades
Region V Champions, Plains District Finalists, Nationals 2016
Region V Champions, Plains District Champions, Nationals 2015
Region V Champions, Plains District Champions, Nationals 2014
National Championship Tournament Appearances: 2014, 2015, 2016
Since joining Hill College in 2010, Davenport's men's and women's soccer programs have achieved: 12 combined Region V titles, 3 District titles, and 5 trips to the NJCAA National Championship tournament.