Hill College women's soccer team opens 2022 campaign ranked No. 8 in the country
  Jessyca Brown
  Wednesday, August 24, 2022 3:22 PM
  Athletics
Hillsboro, TX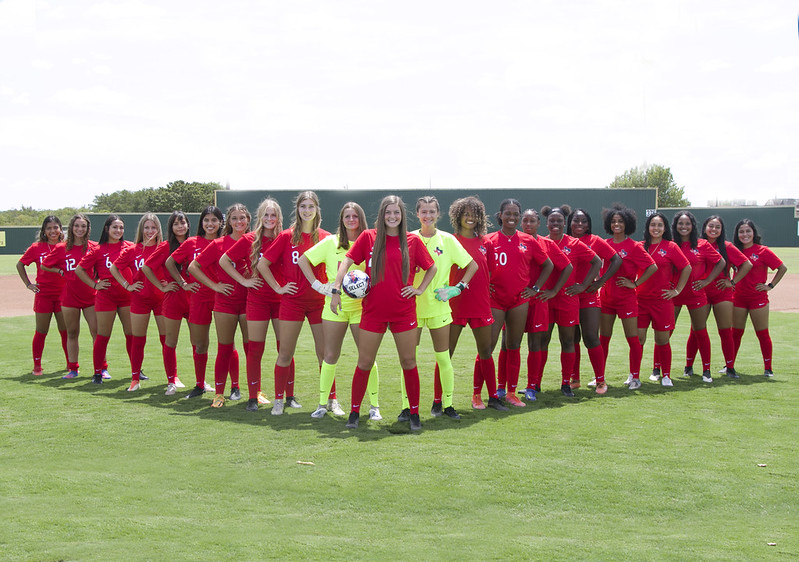 Hill College's women's soccer team is headed into the 2022 season ranked No. 8 in the nation, according to this week's National Junior College Athletic Association (NJCAA) preseason poll.
Head Coach Paul Davenport, who also was named the 2021 NJCAA Region 5 Coach of the Year, said he has a host of players returning from last year's 10-3-3 team (2021 Regional Champion and 2021 National Championship Tournament participants) in hopes of making the program's third potential national championship appearance in just four years.
"On paper, we may be the most complete team we've ever put together," Davenport said. "We have some key transfer student-athletes that should make us even more balanced."
Davenport knows his team will be playing with a loaded deck this season. In fact, his entire defensive starters are returning.
"We've always been known to overachieve," he added, "and we've developed that reputation over the years."
At the forefront of this year's potential scoring arsenal will be sophomore fullback Christina Salmon (2021 All-Conference, All Region), who led the team in scoring last season; and sophomore defender Liliana Meijia (2021 First Team All-American, All-Conference, All Region).
Hill College will also have two Jamaicans with National Team experience this season (Salmon and freshman fullback Davia Richards).
Although the 2022 season officially began Aug. 23 at Murray State College in Oklahoma, Hill College is also scheduled to face a gauntlet of nationally-ranked opponents such as No. 6 Butler (Kansas) on Aug. 28 and No. 11 Rose State (Oklahoma) on Sept. 9.
In fact, Davenport said the team's trip to Kansas could determine a National At-Large bid.
Hill College's game against the Butler Lady Grizzlies will also be live streamed from the BG Products Veterans Sports Complex in El Dorado Kansas.
2022 Hill College Women's Soccer Roster
1-Shawna Morrow-FR-GK-Stephenville
2-Libbie Mayfield-FR-D-Burleson
3-Jessel Gonzalez-SO-D-Duncanville
4-Liliana Meijia-SO-D-Mesquite
5-Daeja Armstrong-SO-D-Colleyville
6-Isabel Duenez-SO-M-San Marcos
7-Kiarra Wright-FR-F-North Richland Hills
8-Ella Brown-SO-D-Klein
9-Jami Anderson-SO-F-Austin
10-Nathalia Herreros-SO-F-Hutto
11-Davia Richards-FR-F-Kingston, Jamaica
12-Cali Triggs-FR-M-Mansfield
13-Marisol Fraga-SO-M-Bridgeport
14-Gaia Chies-FR-M-Venice,Italy
15-Sarah Tate-SO-M-Burleson
16-Jarelly Pacheco-SO-M-Lake Worth
17-Daisy Altamirano-FR-F-Duncanville
18-Tianna Jones-SO-M-Hutto
19-Christina Salmon-SO-F-Kingston, Jamaica
20-Raegan Dash-SO-M-Benbrook
21-Elanna Yates-SO-M-Joshua
28-Zoe Ellis-SO-GK-Pflugerville
2021 Player Accolades (returning student athletes)
Liliana Meijia (2021 First Team All-American, All Conference, All Region)
Christina Salmon (2021 All Conference, All Region)
Ella Brown (2021 All Conference, All Region)
Nathalia Herreros (2021 All Conference, All Region)
Jessel Gonzalez (2021 All Region Honorable Mention)
All of Hill College's home games this season will be played at Gateway Park in Fort Worth (751 Beach St, Fort Worth, Texas 76111) on a synthetic turf field. For more information, please visit the Hill College Women's Soccer webpage at https://www.hillcollege.edu/Athletics/Soccer-Women/W-Soccer.html.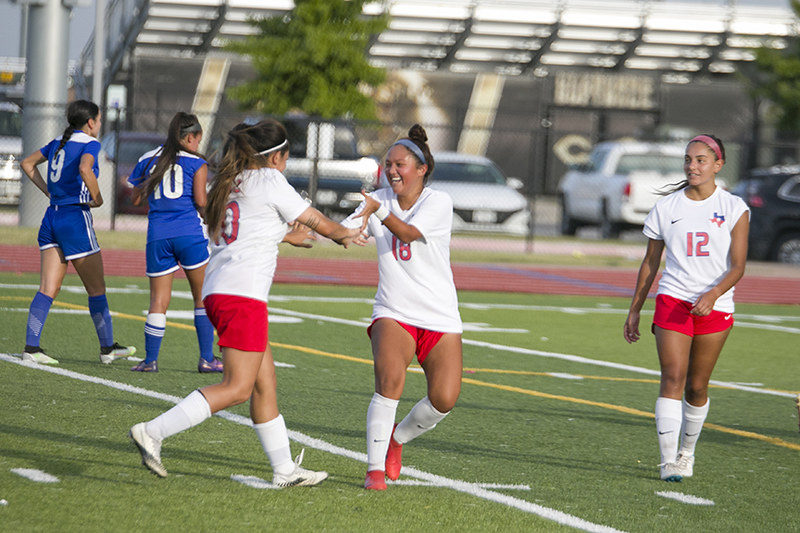 Hill College Women's Soccer Team Accolades
Region V Champions 2021, Nationals 5th place 2021
Region V Champions 2020
Region V Champions 2019, District Champions 2019, Nationals 5th place 2019
Region V Champions 2018
Region V Champions 2017
Region V Champions 2016
Region V Champions 2015
Region V Champions 2014
Since joining Hill College in 2010, Davenport's men's and women's soccer programs have achieved the following: 12 combined Region V titles, 3 District titles, and 5 trips to the NJCAA National Championship tournament.
For more information on the Hill College Women's Soccer program, please visit the team's website at https://www.hillcollege.edu/Athletics/Soccer-Women/W-Soccer.html.