Hill College rodeo teams fare well at first competition of the year
  Jessyca Brown
  Wednesday, September 28, 2022 11:25 AM
  Athletics
Hillsboro, TX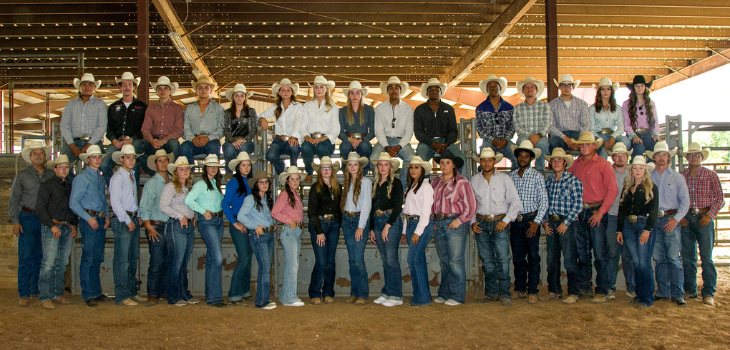 Hill College's nationally renowned rodeo teams officially began their 2022-23 seasons last weekend at Panola College in Carthage along with a slate of competition from across the region.
Paul Brown, Hill College Athletic Director and Head Rodeo Coach, said he's looking forward to what he believes should be a productive year for his student-athletes.
"I am really excited to see how the 2022-23 rodeo year ends up," Brown said. "Hill College has several outstanding athletes returning this year – in fact, three of them have already competed for Hill College at the College National Finals Rodeo."
According to the National Intercollegiate Rodeo Association's website, the Hill College men's rodeo team placed third overall at last week's event in Carthage.
"The men's team struggled a little at Panola College, but it was also the first event of the year," Brown said. "They have the potential to win a national championship."
Brown said Hill College's women's team placed seventh, but also faced some fierce competition.
"This is as tough as a women's competition as I have ever seen in collegiate rodeo," he added, "but I think we have several female athletes that will hang in there."
Brown said he has a large group of freshmen that he believes will be the next "superstars" in the rodeo world. 
Hill College's rodeo teams will travel to Uvalde next weekend to compete in the Southwest Texas Junior College's NIRA Rodeo.