Hill College Volleyball Player Profile: Izabella Ceratti
  Jessyca Brown
  Thursday, November 17, 2022 8:15 AM
  Athletics
Hillsboro, TX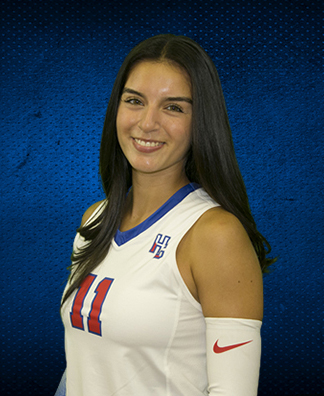 Hill College Volleyball Team won the Region V NJCAA Regional Tournament and lost a hard-fought battle with Region 1 winner Eastern Arizona for the district title.
Last season, Hill College landed five players on the 2021 North Texas Junior College Athletic Association (TJCAC) Region 5 All-Conference Volleyball Team, including Region 5 Newcomer of the Year and First Team All-Conference outside hitter, Izabella Ceratti.
Ceratti, a former member of the U19 Mexico Team, finished the 2021 season ranked No. 28 in the nation for points scored per set; and she also led the team with 318 kills. Ceratti is now a sophomore outside hitter at Hill.
She states, "I chose Hill College because of its volleyball program and the business pathway. I also came here to improve my English."
"Hill has been a welcoming experience since the first day that I came here. Coach Dylan has helped me with so much. I have a great relationship with the people on campus and have made a lot of good friends!" 
Ceratti is loving her volleyball experience at Hill. "I have played six rations in both of my freshman and sophomore years and went to nationals my freshman year. I have also been able to experience U.S. volleyball, which is very different from Mexico."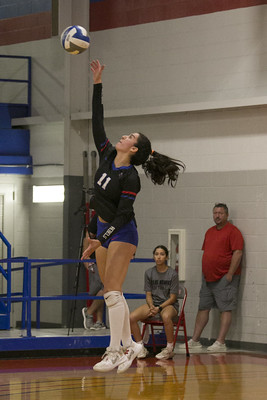 Being an international athlete, Ceratti credits Hill with the opportunity to develop her English and learn about American culture. "My teammates and friends help me whenever I need them since I am a foreigner. There are also a lot of foreigners in other sports on the campus that I relate to and even get to speak Spanish with them."
Ceratti is majoring in business and after graduation plans to get into a four-year school where she can study in the U.S. and still play volleyball. 
Coach Butler commented, "This year's team has shown grit in the face of adversity. I planned a very tough schedule for us this season because of the talent of this group. We have shown our ability to compete with some of the best teams in the country and I couldn't be prouder."
Ceratti's career and season statistics:
Career: Kills 671, Digs 555, Aces 90, Serve Receive Rating 2.09, Blocks 54
Season Stats: Kills 352, Digs 319, Aces 46, Serve Receive Rating 2.1, Blocks 27
For more information, please visit the Hill College Volleyball webpage at https://www.hillcollege.edu/Athletics/Volleyball/Volleyball.html.