Hill College runners results in school's first-ever indoor track meet
  Jessyca Brown
  Tuesday, January 31, 2023 9:39 AM
  Athletics
Hillsboro, TX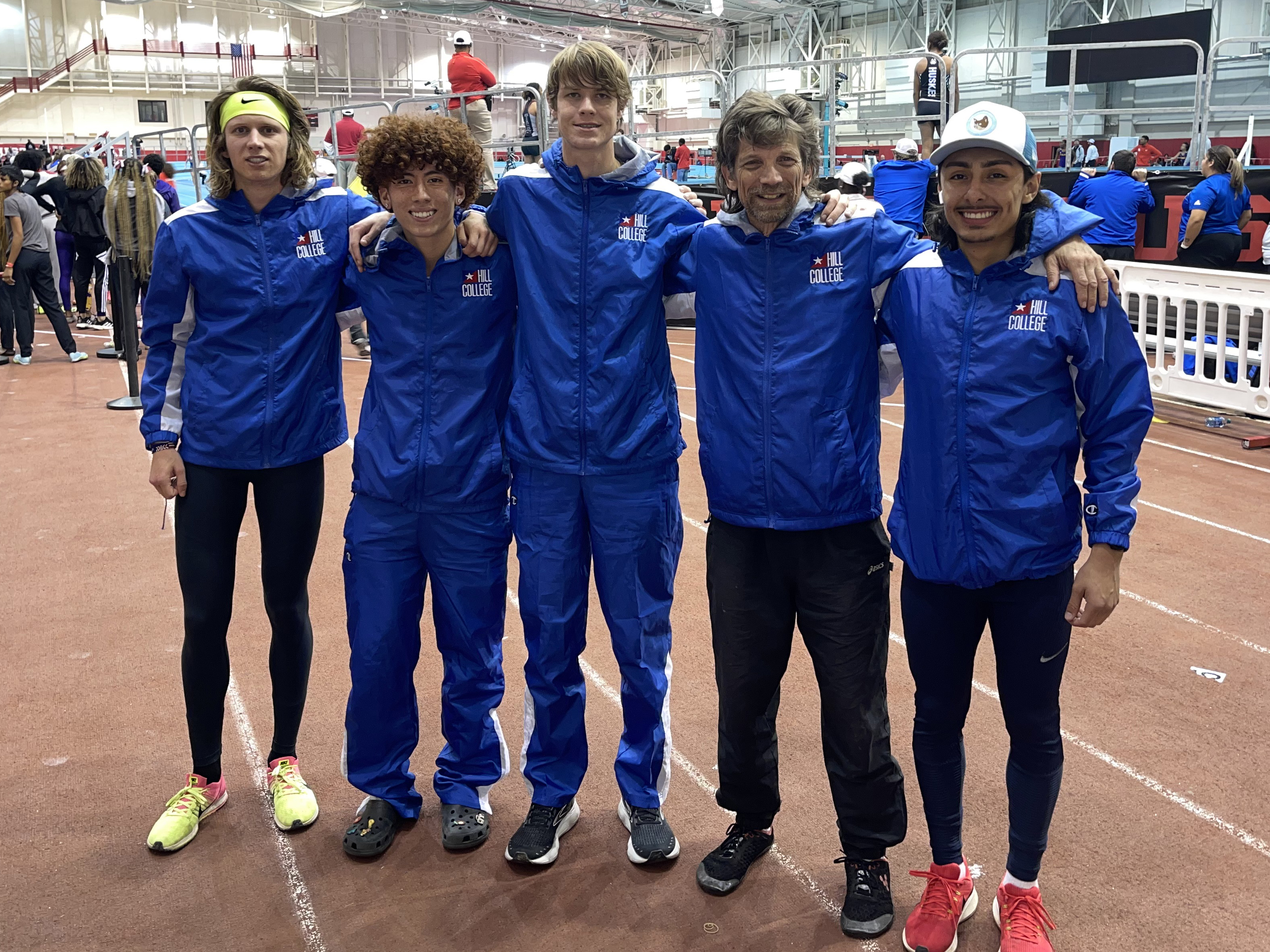 Freshman runner Adrian Moreno was not only the first Hill College student to ever compete in an indoor track meet, but he also placed second in the first heat of the mile run with a personal-best time of 4:40.95 in Friday's Houston Indoor Track Meet inside the Yeoman Field House on the campus of the University of Houston.
Moreno, who is originally from Mesquite, worked his way up from the rear of the pack by passing several runners in the final laps on the 200m-banked track.
Sophomore Shea Johnson followed Moreno in the second heat, finishing 12th overall with a time of 4:41.17, while sophomore teammate Cris Santana placed 14th in heat one of the 3,000m with a time of 9:51.34.
Jared Lautenslager, also running unattached in the 3,000m, ran 8:43.56 and finished 12th in the third heat.
Hill College's second indoor track meet will be Feb. 10-11 at the Jarvis Scott Open at Texas Tech University in Lubbock.
Follow the track team on the Hill College website by clicking HERE, or visit the official team's social media page on Instagram.