Hill College announces a new summer Police Academy program
  Jessyca Brown
  Monday, March 27, 2023 8:01 AM
  Academics, Enrollment Management
Hillsboro, TX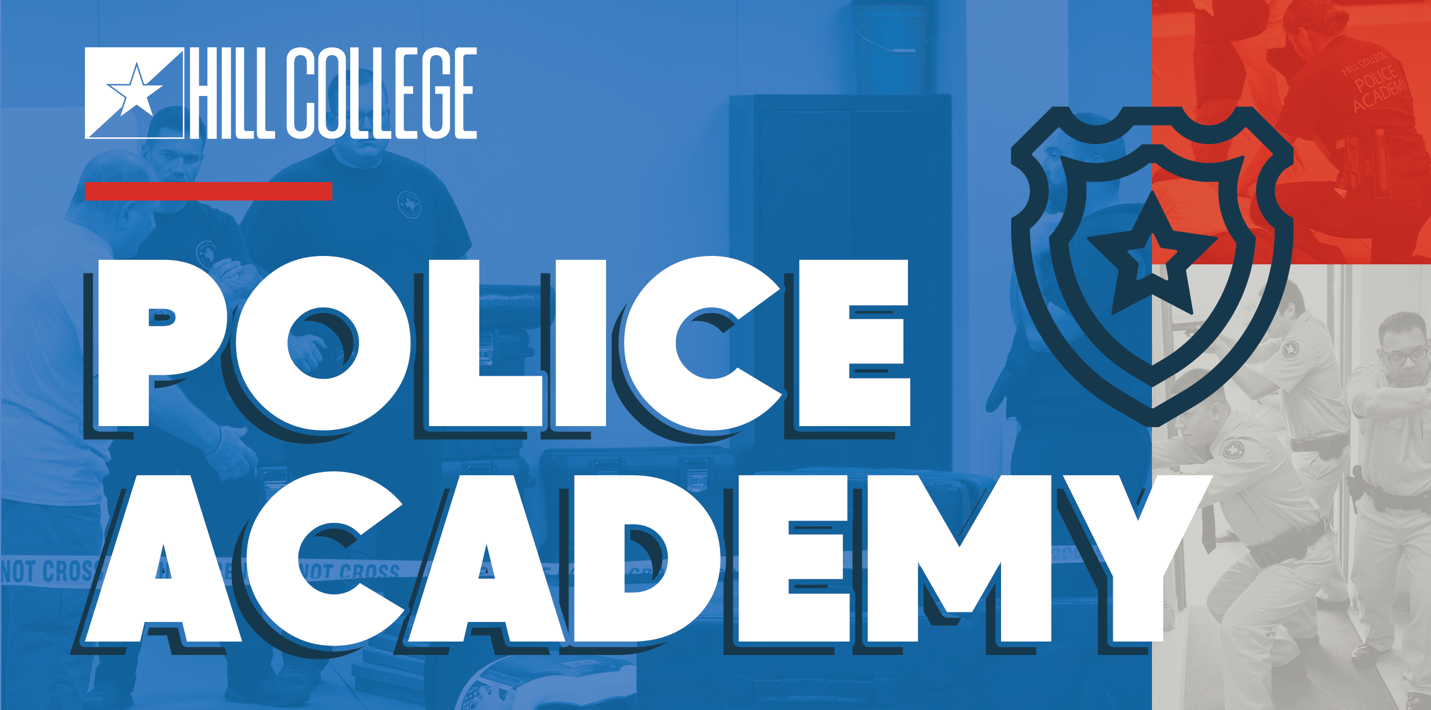 Hill College Police Academy announces a new summer program at the Hill College campus. This 13-week program, a total of 72 training hours, is a Basic Peace Officer Course that allows individuals to take the Texas Commission on Law Enforcement Basic Licensing Exam upon completion of the course.
The course begins on May 15, 2023. Classes will be held Monday through Saturday, 7:30 a.m. to 6:30 p.m. This program offers individuals a condensed schedule for completing coursework for the state licensing. The application deadline is due approximately two weeks prior to class beginning.
Residential halls will be available for onsite living for those in need of accommodations. The cost for housing is $1,520. Tuition costs vary based on candidate residency.
There will be two weekend breaks during the program in addition to the Fourth of July holiday.
This program is geared toward anyone interested in becoming a police officer in the state of Texas, as well as out-of-state officers looking to get their requirements to work in Texas.
Police Academy Coordinator, Mike Hughes, stated, "This new program offers community members and those outside the Hillsboro area an opportunity to advance their peace officer career in a shortened period of time with the additional benefit of onsite housing."
Applicants must meet current standards under the Texas Administrative Code, Title 37, Part 7, Chapter 213, Rule 217.1.
Additional program costs include uniforms and ammunition (for qualifications requirements). Independent applicants will require background checks and psychological evaluations. Agency applicants will require the TCOLE DOLCE form and the agency checklist.
All required documentation must be submitted by May 10, 2023.
Individuals interested should contact Mike Hughes, Police Academy Coordinator, with questions at 254.659.7983 or mwhughes@hillcollege.edu.