Hill College Vascular Technology certification program in Johnson County is accepting applications
  Jessyca Brown
  Monday, June 5, 2023 7:36 AM
  Academics, Enrollment Management
Cleburne, TX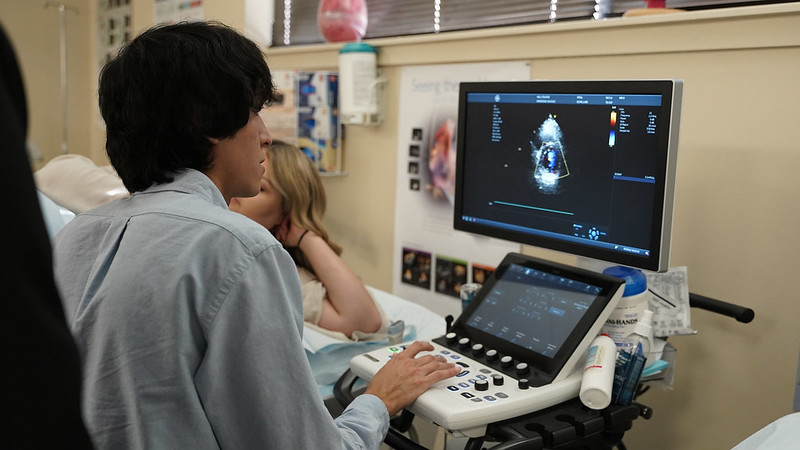 Hill College is now accepting applications for the Vascular Technology (VT) certification program at the Johnson County Campus. This certification requires 12 credit hours of coursework and 320 clinical hours for completion. The application deadline is July 1, 2023, for the fall semester.
"The Vascular Technology Certification program is an ideal way for those who have already begun their career in sonography or echocardiography to invest in their careers, making graduates a greater asset to the medical community," said Darla Whitehead, Echocardiography Program Director at Hill College.
Completion of the certification program provides an opportunity for students to enter their careers with advanced knowledge of the principles of vascular technology, vascular technology applications, advanced non-invasive vascular technology, and all the skills and knowledge to become a registered vascular technician.
Applicants are required to have an associate in applied science degree in diagnostic medical sonography or diagnostic medical sonography/echocardiography.
Applicants who are not already admitted to Hill College should apply for admission; contact admissions@hillcollege.edu or 817.760.5604 for more information.
Individuals interested in applying to the VT program must complete a separate application for selection in the program. For information on how to apply, contact Echocardiography Program Director Darla Whitehead at dwhitehead@hillcollege.edu or 817.760.5933.
For more information on the vascular technology program or other Hill College health and public service programs, visit www.hillcollege.edu/hps.