Hill College cross country, track student-athletes complete stellar 2022-23 season
  Jessyca Brown
  Tuesday, July 11, 2023 7:20 AM
  Athletics
Hillsboro, TX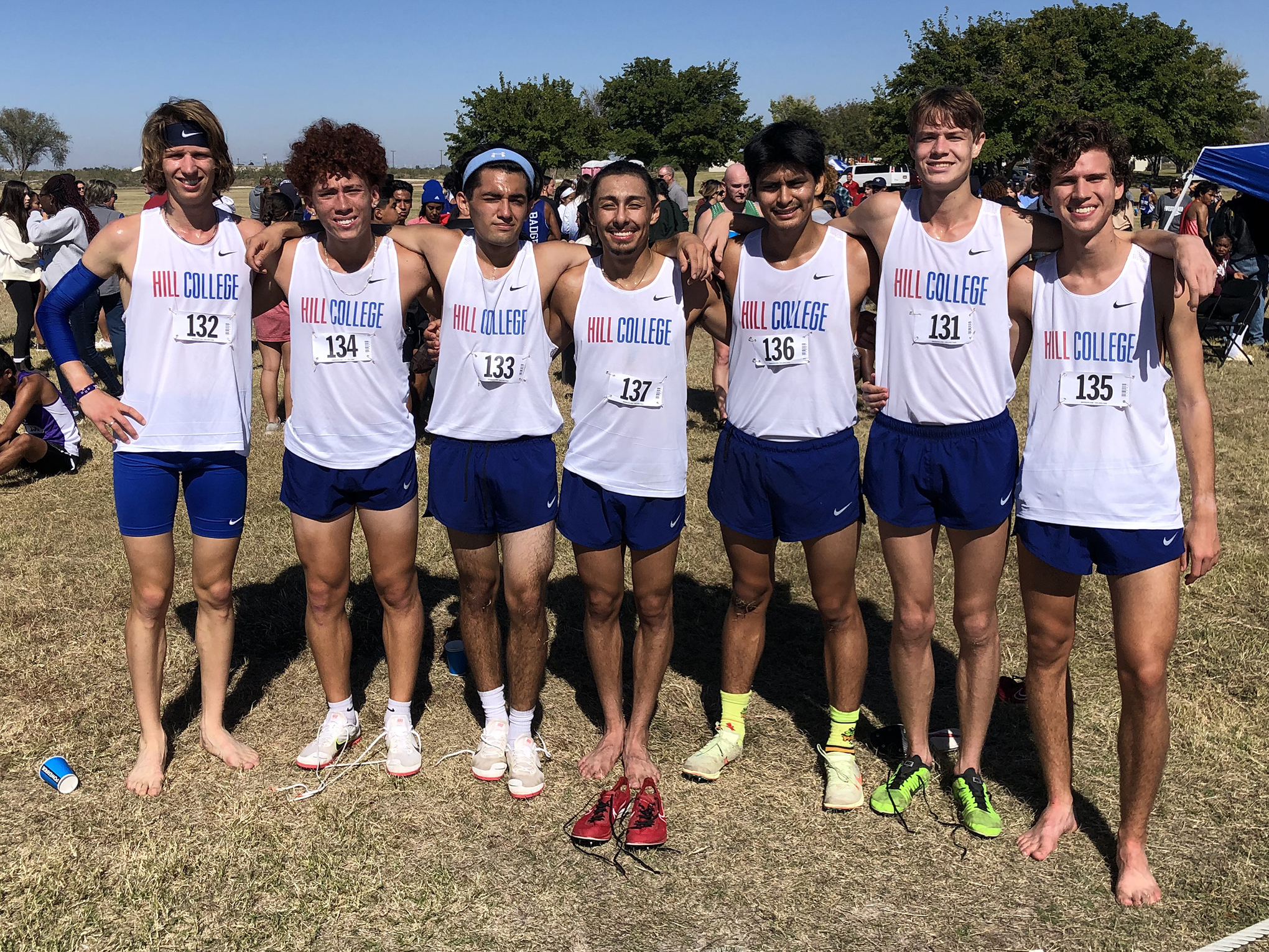 Hill College's long-distance runners had a banner 2022-23 season as they continued to chalk up a host of new records and accomplishments in the program's young history.
Sophomore Jared Lautenslager finished his Hill College career as the first runner in school history to win a race (Concordia Classic Cross Country Meet), and the first runner to earn All-America Honors when he was the first American finisher at the NJCAA Cross Country Championships.
Lautenslager set the bar high – as he holds school records in the cross country 5,000m and 8,000m and the outdoor track 1,500m, 3,000m, and 5,000m.
Shea Johnson broke his teammate Adrian Moreno's 800m record after winning his heat in 2:00.86 at the North Texas Classic in Denton on April 8. Johnson also improved his 1,500m time from 4:14 last season to 4:04.07 at the Oliver Jackson Twilight in Abilene on April 27. In addition, he finished 10th in his 1,500m heat at the NJCAA Track and Field Championships.
On the women's side, Kimberly Mata and Bridget Boeche each set two school records – Mata the 1,500m (5:50.28) and 3,000m (13:14.18); and Boeche the 400m (1:11.43) and 800m (2:45.75).
The other team members – Lyndon Orr, Cris Santana, and Joenniel Sanchez – all achieved personal records during the season in the 1,500m and 5,000m. Moreno finished with a best of 2:01.32 for the 800m in Houston.