Hill College welcomes new Head Coach for the Women's Basketball Team
  Jessyca Brown
  Monday, July 24, 2023 7:35 AM
  Athletics
Hillsboro, TX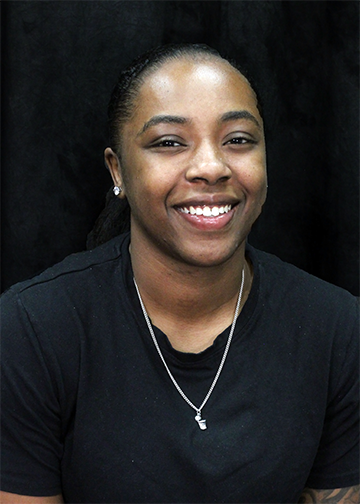 Hill College is pleased to welcome Antreanna Brooks as the head coach of the women's basketball team.
Prior to coming to Hill College, Brooks was an assistant coach for the women's basketball team at Blinn College. Before joining Blinn, she was a graduate assistant coach at Northeastern State University in Tahlequah, Oklahoma.
"I am very excited to be a part of the Hill College community and have the opportunity to coach the Lady Rebels. In the short time I have been here, I have been welcomed with open arms and this already feels like home," said Brooks.
Brooks, who is from Tyler, Texas, began her basketball career at Collin College where she played on two North Texas Junior College Athletic Conference Championship teams.
She was named the conference defensive player of the year in the 2016–2017 season. She then went on to play for Northeastern State University for three years.
Brooks holds a Master of Science in kinesiology and a Bachelor of Science in health and human performance, with a minor in communications.
"My goal for the women's basketball program is to put together a group of talented young women who will represent Hill College every time they step on the court, not only by competing at their best, but also through sportsmanship, academics, and conduct," said Brooks. "I look forward to everything we are going to achieve."