The Texas Heritage Museum at Hill College Receives Highest National Recognition
  Jessyca Brown
  Tuesday, July 25, 2023 11:03 AM
  Texas Heritage Museum
Hillsboro, TX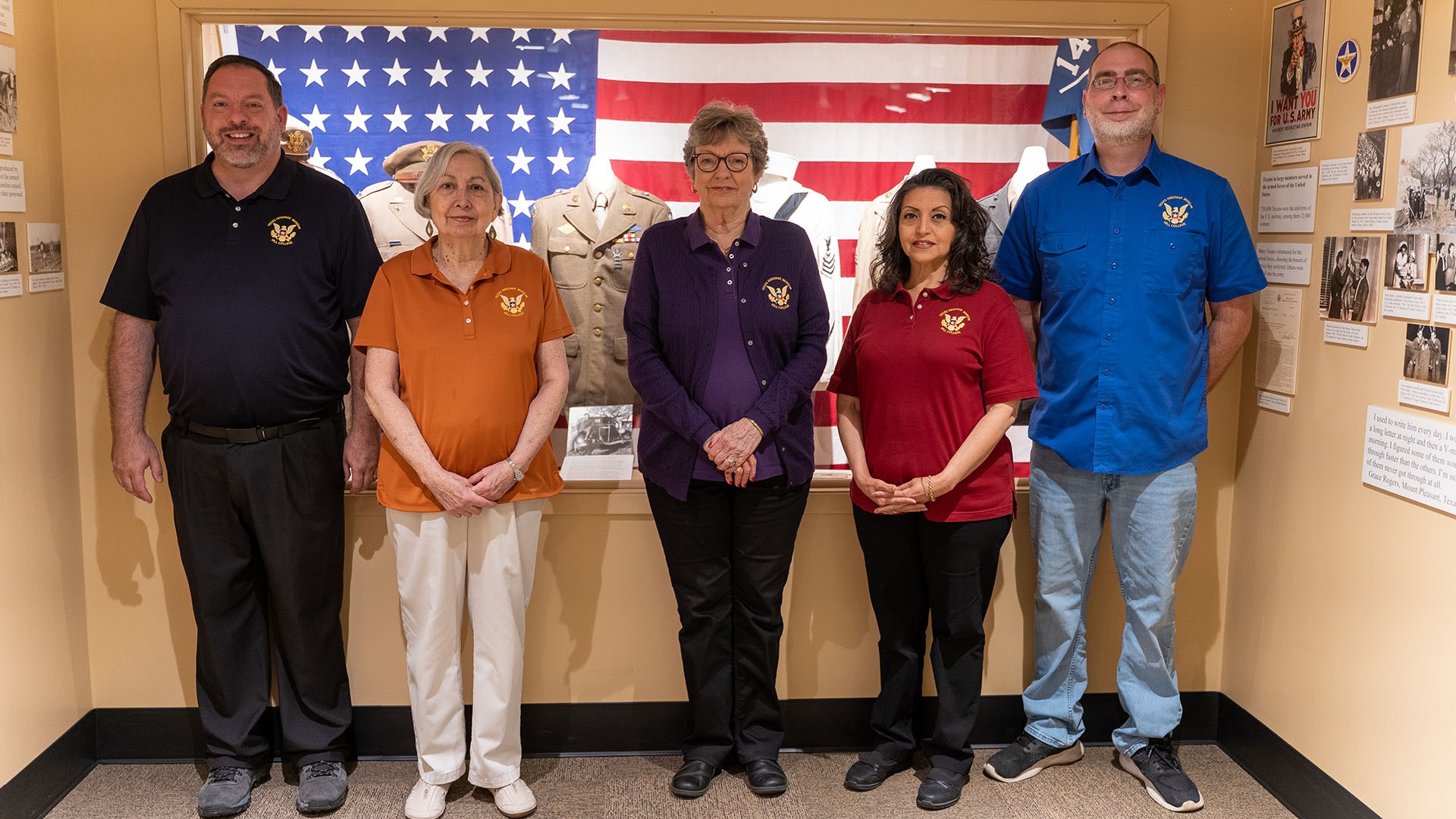 The Texas Heritage Museum at Hill College has achieved accreditation by the American Alliance of Museums (AAM), the highest national recognition afforded the nation's museums. Accreditation signifies excellence to the museum community, to governments, funders, outside agencies, and to the museum-going public.
Alliance Accreditation brings national recognition to a museum for its commitment to excellence, accountability, high professional standards, and continued institutional improvement. Developed and sustained by museum professionals for 50 years, the Alliance's museum accreditation program is the field's primary vehicle for quality assurance, self-regulation, and public accountability. It strengthens the museum profession by promoting practices that enable leaders to make informed decisions, allocate resources wisely, and remain financially and ethically accountable in order to provide the best possible service to the public.
"We are immensely proud that the Texas Heritage Museum has received accreditation from the American Alliance of Museums. This achievement marks an important milestone in the history of Hill College. This affirmation of accreditation represents our unyielding commitment to national standards and best practices of museums. Our museum staff and colleagues from across the Hill College community worked tirelessly to achieve this highest national recognition and look forward to continued success in the future," said John Versluis, dean of the museum. 
Of the nation's estimated 33,000 museums, 1,102 are currently accredited. The Texas Heritage Museum is one of only 53 museums accredited in the state out of an estimated 2,400 museums.
"This is a momentous event for Hill College and the Texas Heritage Museum. Our museum is one the crown jewels of Hill College and it is so rewarding to see John Versluis, the dean of the museum, and his team rewarded for their steadfast dedication to preserving and sharing our history," said Hill College President Dr. Thomas Mills.
Accreditation is a very rigorous but highly rewarding process that examines all aspects of a museum's operations. To earn accreditation a museum first must conduct a year of self-study, and then undergo a site visit by a team of peer reviewers. The Alliance's Accreditation Commission, an independent and autonomous body of museum professionals, considers the self-study and visiting committee report to determine whether a museum should receive accreditation.
"Accredited museums are a community of institutions that have chosen to hold themselves publicly accountable to excellence," said Laura L. Lott, former Alliance President and CEO. "Accreditation is clearly a significant achievement, of which both the institutions and the communities they serve can be extremely proud."
The Texas Heritage Museum serves an active role in the educational and service missions of Hill College and brings increasing national and international prestige to the college. The museum's mission is to explore Texas and Texans during wartime and how those experiences affect us today. The museum is comprised of three divisions: the Galleries & Collection, the Historical Research Center, and the Hill College Press. It is also the home of the Official Texas State Medal of Honor Memorial to Native-Born Texans, which honors Audie Murphy, the most decorated soldier of World War II, and Samuel Dealey, the most decorated sailor of World War II, as well as other native Texans who demonstrated courage and character in times of war.
"If you haven't seen the museum lately, please consider visiting us and learning from our informative exhibits. We are truly proud and humbled by this recognition. Special thanks are due to the legislators who continue to support this wonderful endeavor," said Dr. Mills.
Visitor Information
The Texas Heritage Museum is located at 112 Lamar Drive, Hillsboro, Texas, 76645. It is open from 8 a.m. to 4:30 p.m., Mondays through Thursdays, during Hill College summer hours. The Historical Research Center is open by appointment only. Please call 254.659.7750 for appointments and for more information about the museum.
About the American Alliance of Museums
The American Alliance of Museums has been bringing museums together since 1906, helping to develop standards and best practices, gathering and sharing knowledge, and providing advocacy on issues of concern to the entire museum community. Representing more than 35,000 individual museum professionals and volunteers, institutions, and corporate partners serving the museum field, the Alliance stands for the broad scope of the museum community. For more information, visit www.aam-us.org.